TOP TRENDING CONTESTS ON STEEMIT-2-PICTURE/PHOTO CONTESTS
Good day steemians. I trust you're having an interesting day. As a continuation to our post last week here focusing on the top trending contests, here is @dorth bringing you this edition.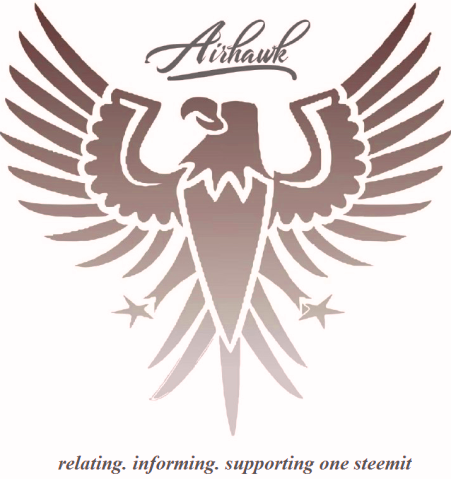 ---
The HAWK has gone to gather these stats and we've decided to keep our promise of informing and enlightening you all.One of the reasons we bring you this reports is to serve as a form of encouragement to some organizers and get them some more reach and popularity for their contests.
---
Today, we would focus on the TOP TRENDING PICTURE/PHOTO CONTESTS going on in the community.
---
In no particular order, we start with;
---
1. B&W Photo Contest by @daveks
---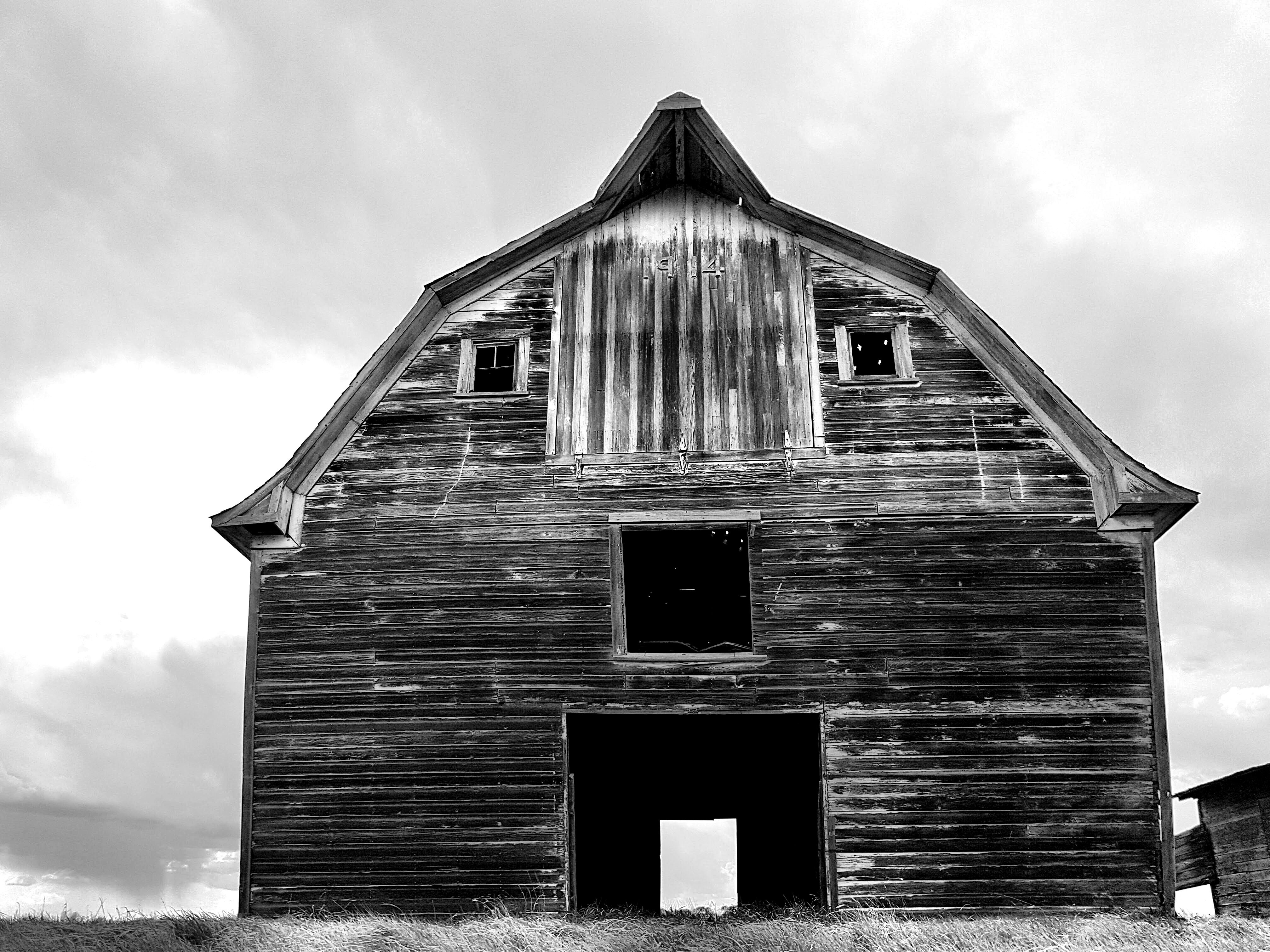 Source
As the name implies, this contest showcases the beauty the "black and white" shade could give to your pictures with different themes for each contest.Each edition of the contests comes with different themes.Themes for former contests have incuded action, landscape,animals, sunset/sunrise, e.t.c while the current theme is "Street Art" which is defined on @daveks ' blog hereas
Visual art created in public locations, usually unsanctioned artwork executed outside of the context of traditional art venues.
You can also find the rules for participation also found on the blog below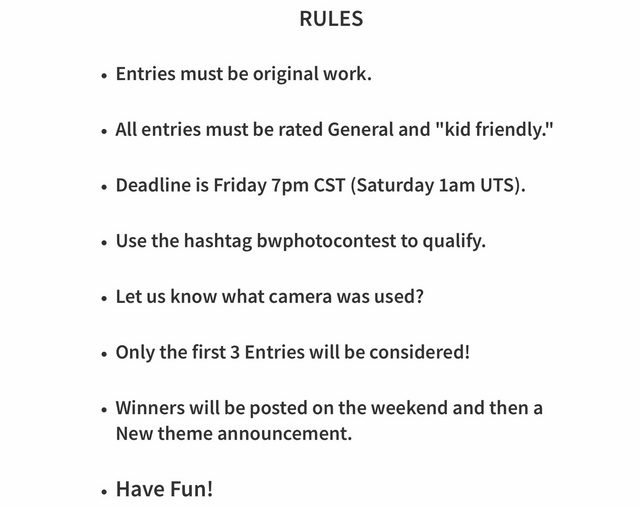 Image Source
---
The contest has 50SBDs in it's prize pool weekly and has seen awesome photography which can be confirmed when you visit the "bwphotocontest" tag
---
2.Steemit Portrait Photography Contest By @jasonrussell
---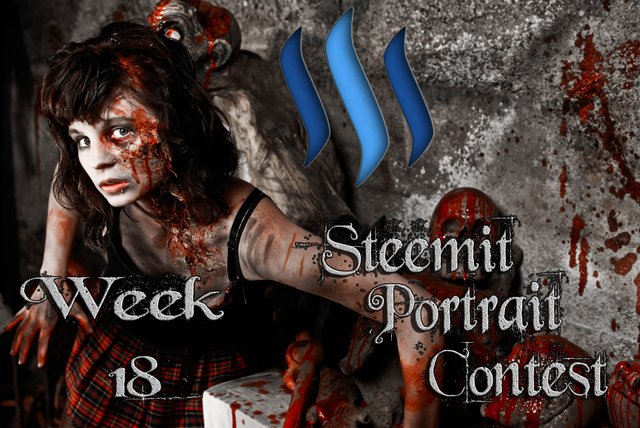 Image Source
---
This contest is in it's 18th week as can be seen from the image above. The screen shot below as displayed on the contest announcement post defines a "portrait"



Image Source
---
In @jasonrussell's words
This is a weekly contest that starts at 12:01am Saturday morning and ends the following Friday at midnight!!
The contest is now in the week 18, with "Halloween" as the theme for the month. The Prize pool is 35SBD and 80 whaleshares tokens per week.
---
What are you waiting for? Pick up your cameras and take that halloween shot and join in on the contest.

---
3.Light Wizards Photo Contest by @benfenson
---
Are you a photographer with a penchant for light? This might be the chance for you to showcase those photographic skills.
Just as placed on @benfenson's blog here, participation requires that you;
-Post your image with Light Wizards Photo Contest in the heading + What number entry it is. Each person is allowed a max of #3 Entries. [One post per entry]
-Your first tag post must be LightWizards
-Follow my blog @benfenson to stay up-to-date
-Tell us a bit about your photo. Where is it, what camera/lens did you use, what were your camera settings.
Lets help teach one another as we go.
Prize pool of 30SBD is up for grabs and the current theme is Sunrise and Sunset and has a cycle of Tuesdays with the latest one ending tonight. Do I see someone ready to target the sunset tonight?
---
4.WILD & STRANGE CONTEST by @papa-pepper
---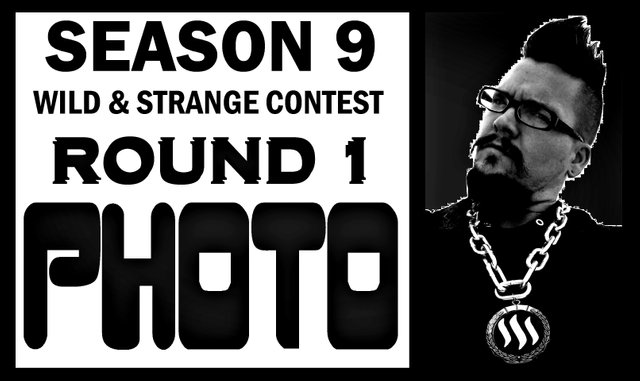 Image Source
---
I'd thought of which specific category this contest should fall in but decided to have it as a photo contest.
The wild and strange contest is in interesting seasons and rounds, with each round being the basis for which the next round is built. For example, his blog post that kick started the 9th season of the competition here has the following;
---
ROUND 1 = PHOTO – Take a photo to enter.
ROUND 2 = ART – Use winning photo from Round 1 to make a piece of art.
ROUND 3 = MEME – Use winning art from Round 2 to make a meme.
ROUND 4 = POETRY – Use winning meme from Round 3 to make a poem.
ROUND 5 = SONG – Use winning poem from Round 4 to make an original song.
---
Our attention is on the first round and the contest have been one of the top contests on steemit.
It has a prize pool of 50steem however, you might get a surprise wherein @papa-peper could decide to gift all his participants just as he did once where he gave 50 steem each to all 3 that participated in the songs of one of the seasons.
---
So, if you're looking for an interesting contest that'll keep you active for a while, then you should check out this contest.

---
5.7 World's Continents Photo Challenge by @czechglobalhosts
---
This is an interesting contest that accepts entries of photos taken by travelers from their visits to different continents through out the days of the week. For example, monday's contest accepts photos taken by travelers who have visited Asia and taken some memories in snap shots with them, or of cause, those resident in Asia. Just as it appears on his bloghere, @czechglobalhosts explains the modalities of the contest as follows,
Your entries need to be submitted by the midnight of Central European Time in order to be considered for the challenge with a description of approximately 30 to 50 words. Only one picture to be submitted for a daily photo challenge. The rule number one is to use only personal images. Ten winning photos will receive an upvote from me from which I will pick one winner that will receive extended publicity in my post tomorrow morning. I will also visit his/her blog to upvote one of the most recent posts.
---
The winner of daily challenge then competes against winners from other continental challenges of the respective week to receive the price of 15 SBD. That will be decided by you based on the dollar value of upvotes of my winning post announcement. The winning weekly picture then automatically enters other rounds for the price of 150 SBD in total.
---
The contest sees interesting participation with some incredible pictures from various continents of the world
---
6. Sundayselfies Challenge by @tojukaka
---
This is a weekly contest organised by one of the most consistent Nigerian steemians. The contest have been engaging through the weeks with varying themes from one week to the other ranging from mirror,family,duo,shades, e.t.c. For example, theme for the current week's contest is friendship.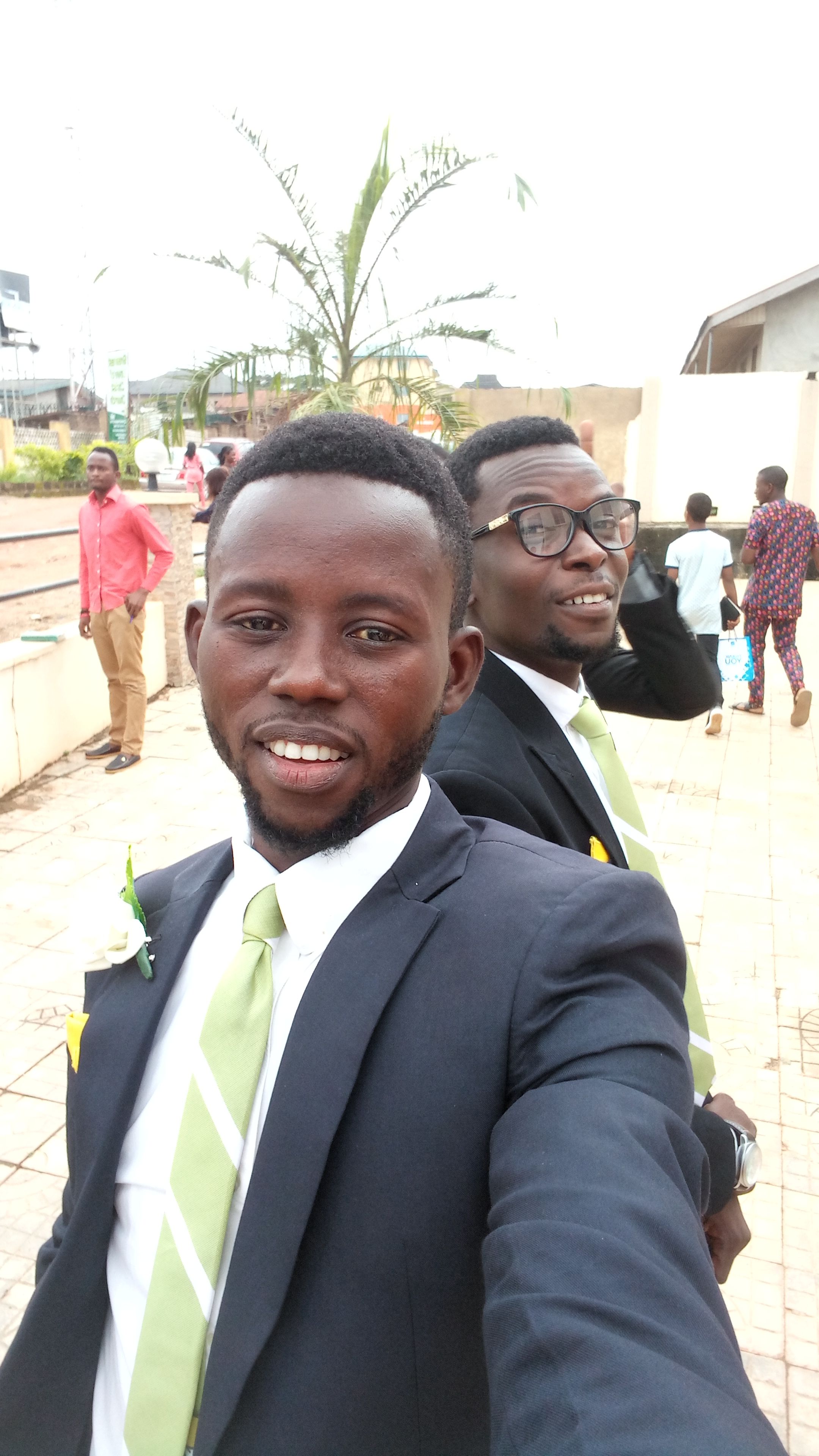 Image Source
---
Just as seen on his blog here
Rules
Have fun!
That's the only rule....
Winners
Everybody is a winner. This week everyone goes home with a prize. You get a bonus point if you can share a selfie with someone(your friend) in Steemit and if your selfie is 'selfielicious'.
Take that selfie with your friend and head to @tojukaka's blog and be a part of it this week's contest

---
7.THE DAILY STEEMIT SELFIE CHALLENGE by @papa-pepper
---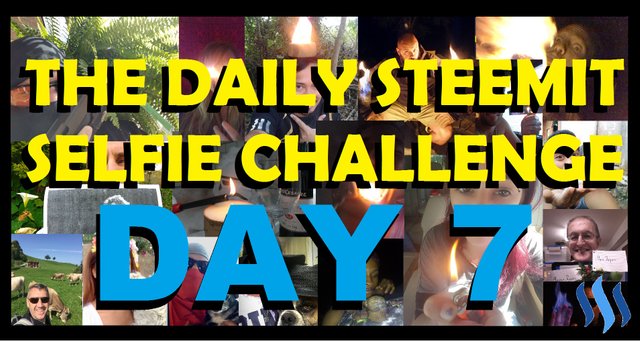 Image Source
---
If you are up to getting some activity and fun on steemit, I'll recommend this contest to you.
This is a fun challenge wherein participants posts their selfies daily to score daily points while meeting up with particular conditions for each entry.
In the words of @papa-pepper
Our registered players are competing against each other in an elimination endurance contest where their selfies must be posted on a daily basis and must meet the theme qualifications. Not only must they post their qualifying selfies prior to the deadline to avoid elimination, they are also competing against one another for bonus points. In each round, I will reward at least two selfies with bonus points.
 There is currently a prize pool of 150SBD for this contest which is said to be increasing as participation increases.

---
8. Rickysphotochallenge by @rickyjrx
---
Just like many others, the contest is a weekly contest with different themes for each week. The theme for this week's theme is landscapes.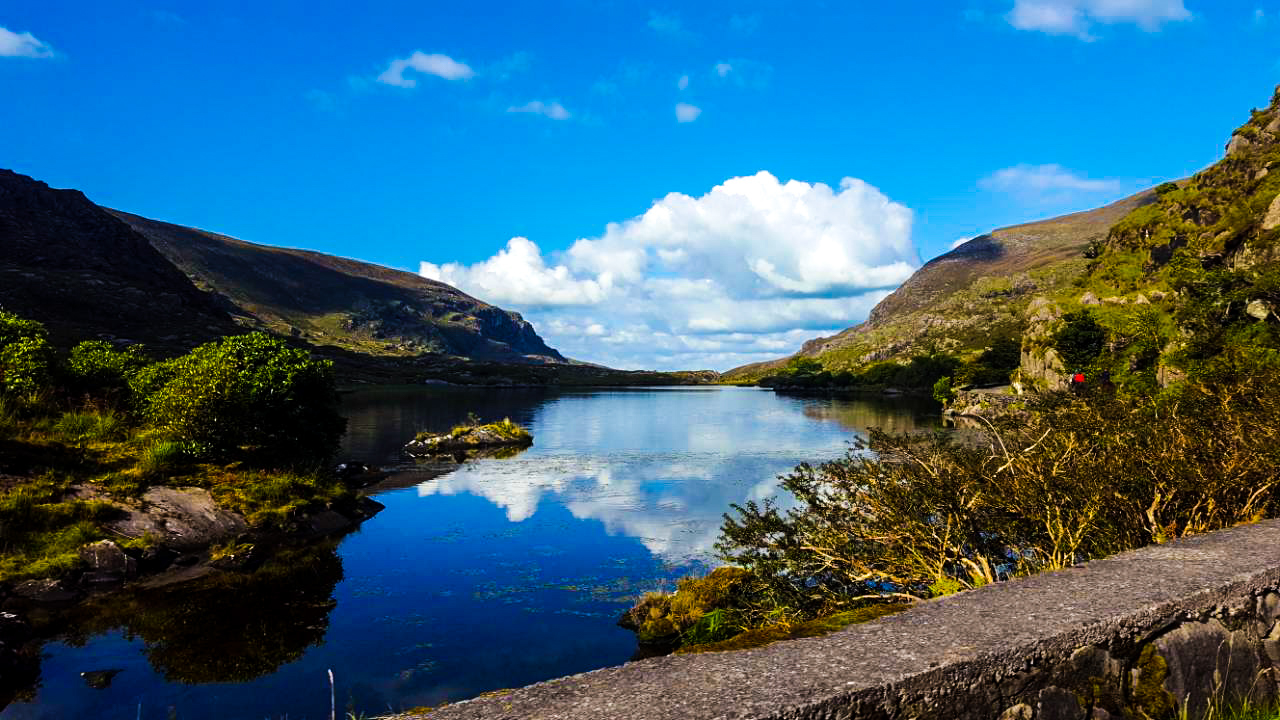 Image Source
---
This photo challenge is in it's 15th weeks running and has a prize pool of 20SBDs for participants. Participation as seen here has it that:
How to Enter
Submit your most beautiful landscape shots with the main tag #rickysphotochallenge as your main tag and title it Rickysphotochallenge Week 15 entry - Landscapes.
Rules
All Photographs must be taken by you!.
Entries found to be false or plagiariased or from google or any other website will be flagged and reported to @steemcleaners and will be checked.
Entries must be in by 3pm GMT next saturday.
(Dublin local time.)
The main tag must be rickysphotochallenge but can have 4 other tags to help get some exposure.
Title the post Rickysphotochallenge Week 15 Entry - Landscapes
Please restrict your entries to one per day.
---
---
Stay tuned to this blog in order not to miss out on this series. Subsequently, the AIRHAWK would be bringing to you, the stats and insights to other TOP TRENDING CONTESTS in the other contest categories.
---
NOTE: If you have or know of any trending picture/photo contests not mentioned, kindly reach us via the comments section. Thanks.
---
To stay abreast with our goal and mission, Follow @airhawk-project.
---
To support our endeavours, kindly UPVOTE and RESTEEM this post.
---
The Airhawk-project – Relating, Informing, Sharing, and Supporting One Steemit.
---
---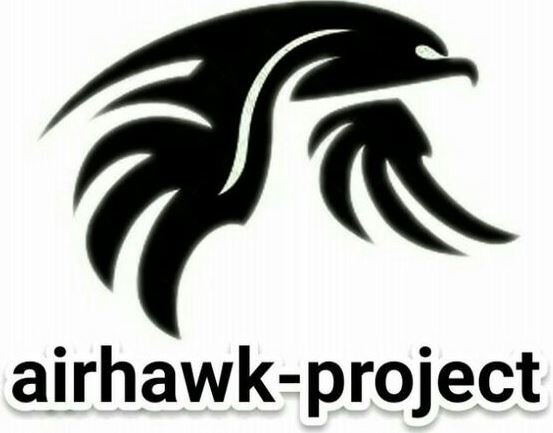 ---