Verasity's 10 Million Token Airdrop Is Live!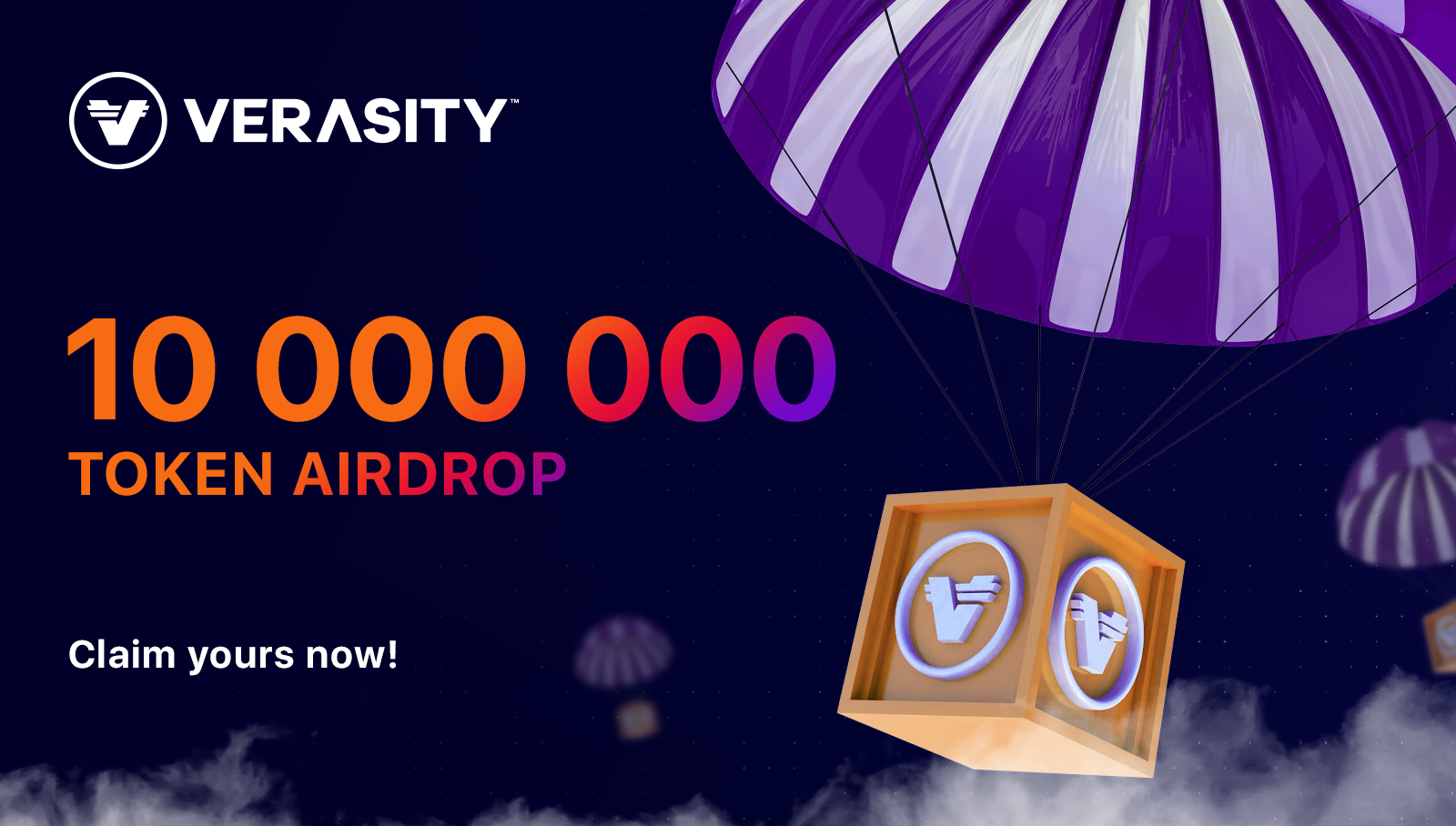 Verasity is giving away 10 million VERA Tokens to 25,000 people!
That's right.
10 million tokens…
We want to create a video sharing platform and ecosystem that rewards viewers and liberates creators.
What better way to reward those who buy into our vision than by giving them a chance to become early members of the Verasity community.
Take part in the Verasity airdrop
Once you're on https://verasity.io/airdrop you'll be taken through the claim process.
It's simple and only requires a few steps. Tokens will be released within a month of the public token sale finishing in June.
Verasity is a next-generation video platform and we want you to be a part of our community!
Once the tokens are gone, they're gone, so don't miss your chance - claim your airdrop tokens today!
Please share this with anyone you think might be interested!
Airdrop participants will need to do full KYC/AML procedures before we release tokens. Individuals from Cayman Islands, Kuwait, Saudi Arabia, and the United States are unable to take part in this airdrop and will not receive tokens.
Join our community:
If you want to join the conversation about Verasity then please follow our various accounts below!
Website: https://verasity.io
Telegram: http://t.me/verasitychat
Twitter: https://twitter.com/verasitytech
Facebook: https://facebook.com/verasitytech
LinkedIn: https://www.linkedin.com/company/verasity