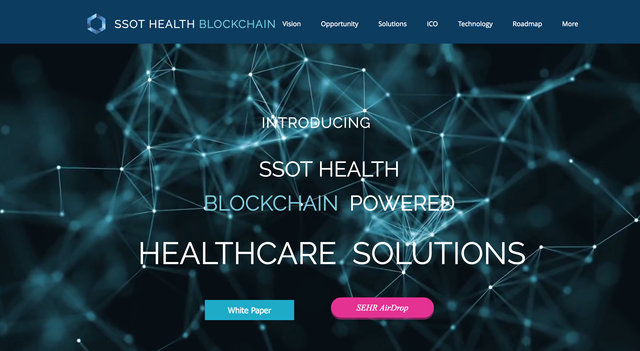 Healthcare solution provider SSOT Health have announced that they are conducting a simple airdrop to their community for free. All you have to do to be entered into the giveaway is fill out a simple form, join their Telegram channel, complete some actions on Twitter and have a Bitcoin Talk account. Easy, right?
The SSOT Health Blockchain wants to use the decentralised blockchain technology to help improve the way we all use the health care service. They're planning on using an AI bot to assist with the distribution of medical data and pharmaceutical services while also using it to make a more secured healthcare system.
As always you can find all the information you need and enter below.
Platform:
Ethereum (ERC20 Token)
Runtime:
28th February 2018
Task
Required
Link
Follow Twitter
Yes
@SSOTHealth
Post a Tweet
No
N/A
ReTweet
Yes
Choose any from their Twitter
Facebook Like
No
Not required but Click here to do so
Facebook Share
No
Not required but Click here to do so
Join Telegram
Yes
Click here
Reddit Sub
No
N/A
Fill Google Form
Yes
Click here
Website Registration
No
Click here to visit
Bitcointalk Comment
No
Not required but Click here to visit their post
Please remember that this article is not to be taken as any form of investment advice and that you should do your own research before investing your hard earned cash into anything.