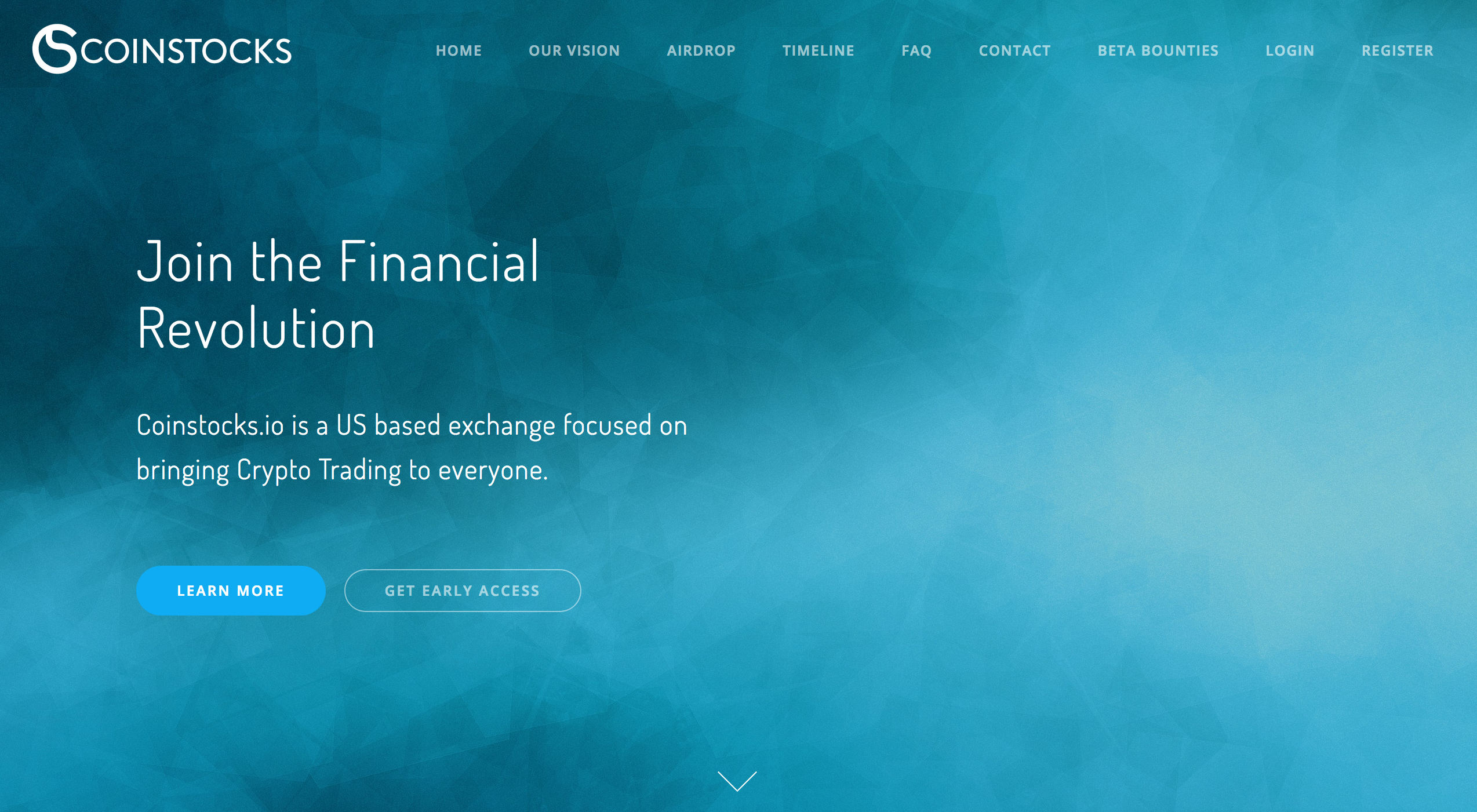 Decentralised stock trading startup Coinstocks has released details of their ongoing airdrop which will reward users for signing up to the beta version of their crypto stock trading platform. As it stands each user who signs up will receive 500 IOX tokens and they will also receive an extra 50 tokens for each of their friends which they refer to the program.
As briefly mentioned above the company aims to create an online, decentralised, stock exchange which will allow users to seamlessly invest in, and trade, cryptocurrency stock. The company is based in the USA and, again, as mentioned, already have a beta version of their platform available for testing.
As always, all the information you need to join is below!
Platform:
Ethereum (ERC20 Token)
Runtime:
Unknown
Task
Required
Link
Follow Twitter
No
Not required but @Coinstocksio is their handle
Post a Tweet
No
N/A
ReTweet
No
Not required but click here to retweet my referral
Facebook Like
No
Not required but click here to do so
Facebook Share
No
Not required but click here to do so
Join Telegram
No
Not required but Click here to do so
Reddit Sub
No
N/A
Fill Google Form
No
N/A
Website Registration
Yes
Click here
Bitcointalk Comment
No
N/A

Please remember that this article is not to be taken as any form of investment advice and that you should do your own research before investing your hard earned cash into anything.