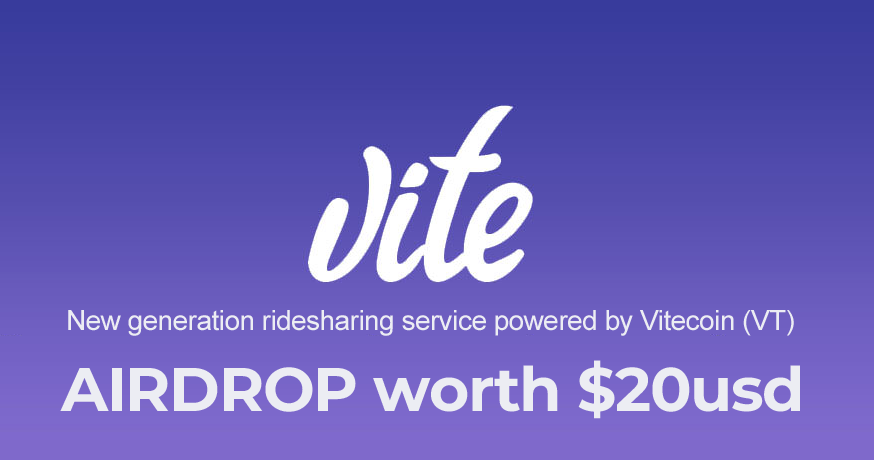 Hello guys just a quick post. Just wanna share this Airdrop I found. It is worth $15 to $20. The airdrop will last until 8000 registration reached. If you want to claim the coins.
Please visit the VITE Airdrop thread in Bitcointalk.org: https://bitcointalk.org/index.php?topic=4825749.0 and follow the procedure in the forum.
Note: Use MEW ETH Address to claim your coin. If you know other airdrop, please do post in the comment.
Thank you!