Free to play Blockchain game: EtherKingdoms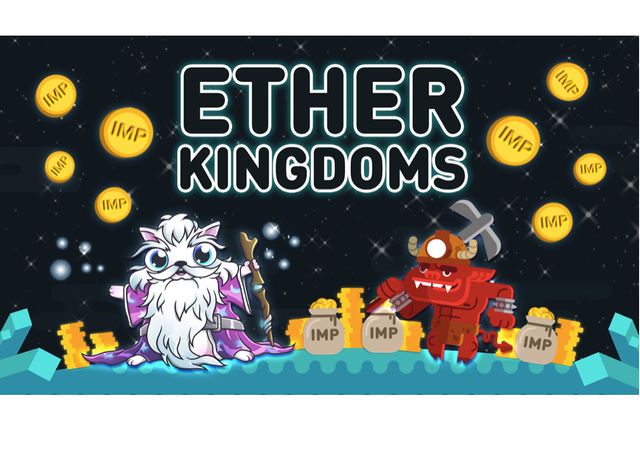 There is a new game out that seems to be quite popular. The name of the game is "Ether Kingdoms" and the game makes use of the idea of proof of stake (very hot topic in the crypto currency world at the moment.)
The game is free to play and all you need is Metamask installed in your browser and maybe a tiny amount of eth in your wallet so you can sign (to sign in).
This is how you get started:
Start by navigating here: https://game.imps.me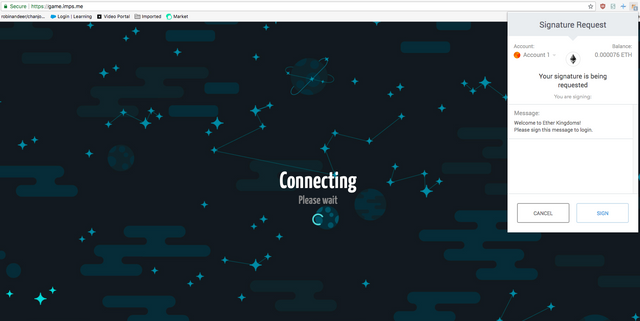 You will need to click on "Sign" in metamask to continue.
Once you've clicked "Sign" you should be logged in and redirected to this screen: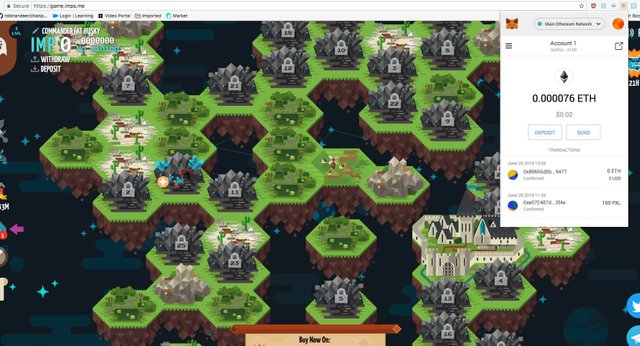 I didn't get very far at playing the game, but you might need some IMP tokens (which I assume are an ERC token).
Fortunately the game is doing an airdrop of 10 IMP to new players. This is what you need to do in order to
get 10 IMP tokens:
Start chatting to the bot. You can open up the bot in telegram here:
https://t.me/impstokenbot
You should see something like this: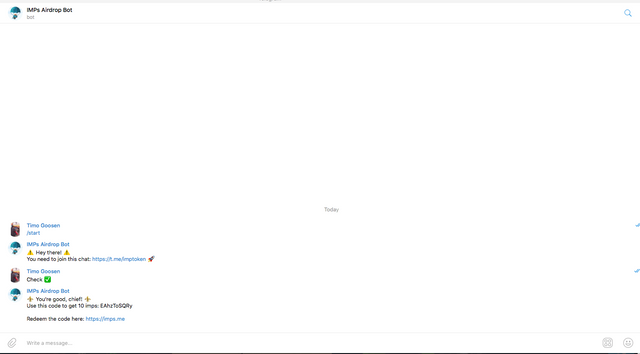 Now in the game click on Quest and enter your code: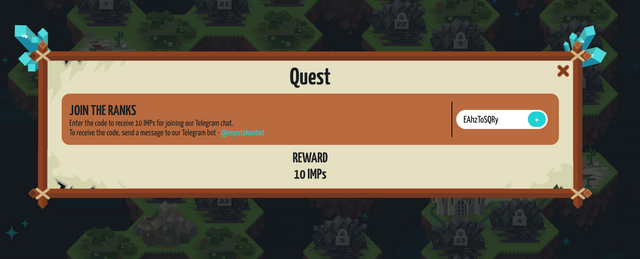 Now that you've entered the code you should see something like this: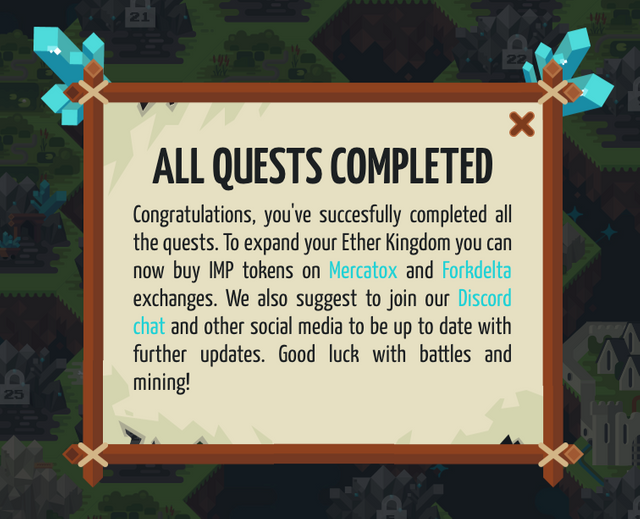 You can now go ahead and play the game: