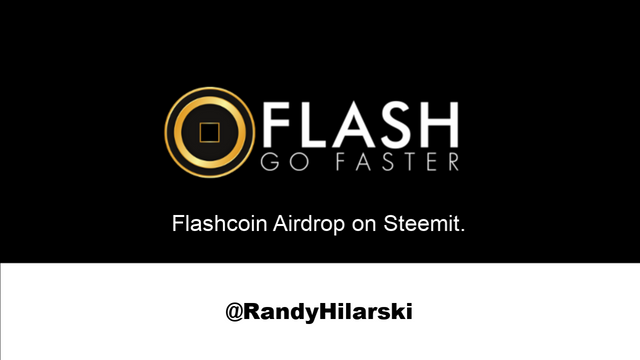 Here We Go Again, the Flash Team Sent Me Some Flashcoin to Give to the Steemit Community.
How to Participate.
2. Post Either a Screenshot of Your QR code address or the email you used to set up the wallet.
3. Receive 100 Flashcoin.
4. This Airdrop ends at 100 participants.
5. Upvote this post and if you are feeling generous Resteem.
The Airdrop Will Run Until All 10,000 are Given Away or until Noon CST on the 28th of September 2018.
Please Watch the Video and Give it a Thumbs Up.