MY EARNINGS SINCE I JOINED THE AIRDROP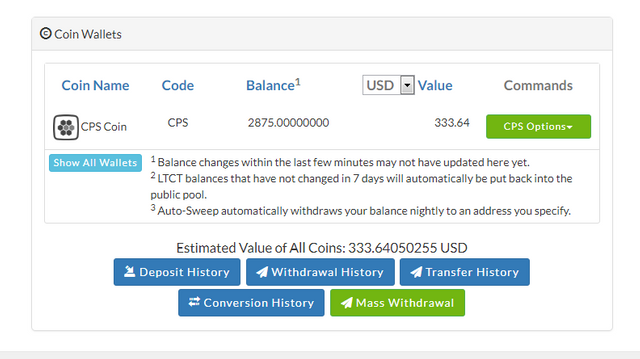 From their blog https://blog.coinpayments.net/announcements/cps-coin-airdrop it states that:Until August 1, 2018 all current and newly created CoinPayments accounts will receive 100 CPS Coins for free (estimated value of €10). CoinPayments affiliates will also receive an additional 25 CPS Coins for all newly created accounts referred by your account
CPS Coin will be the first token built on the Syscoin blockchain and will benefit from numerous built-in features including instant transactions (Z-DAG) and feature rich decentralized marketplace.
Within the CoinPayments platform, holders of CPS Coin will be able to:
Save 50% on merchant transaction fees by paying the fee with CPS Coin
Get rebates on conversion and network withdrawal fees
Receive a 50% discount on coin hosting fees
Participate in CoinPayments hosted ICOs at a discounted rate
Stake your coins to earn up to 25% annually
SYSCOIN AIR DROP DETAILS
On July 1, 2018 a snapshot of all Syscoin wallet addresses linked to Syscoin aliases will be taken and 6% of the total CPS Coin supply will be distributed to each of these addresses, proportionate to the balance of Syscoin held at the time of the snapshot.
BUY CPS COIN
CPS Coin will be sold from within your CoinPayments account at a rate of:
€0.10 per CPS Coin
2 for 1 Promotion Starts May 4, 2018: Anyone buying CPS Coin over the next 45 days (or until supply runs out) will receive 2 CPS Coins for the price of 1. Purchases of over €500,000 will receive 3 CPS Coins for the price of 1.
HOW TO GET THE FREE 100cps coins(10euros)
Step-by-step guide:
1.CLICK HERE to sign up .https://www.coinpayments.net/index.php?ref=0709ab72b029a8c59e264cb8eddcbb99 or https://gocps.net/sfgdldq4c4uvkzxby1f5fc34anvb/
2.Create an account with your email.
3.Verify your email and log in.
ONCE YOU LOGGED IN:
On the setup wizard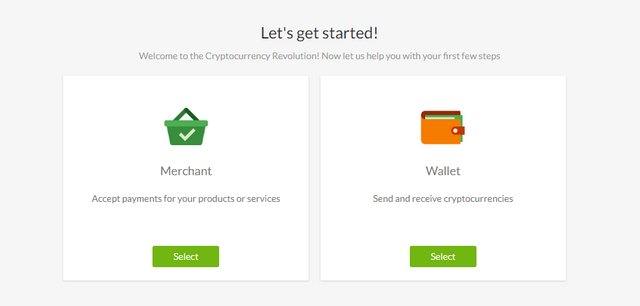 2 select Wallet (Take me to the coin wallet so I can start sending and receiving cryptocurrencies)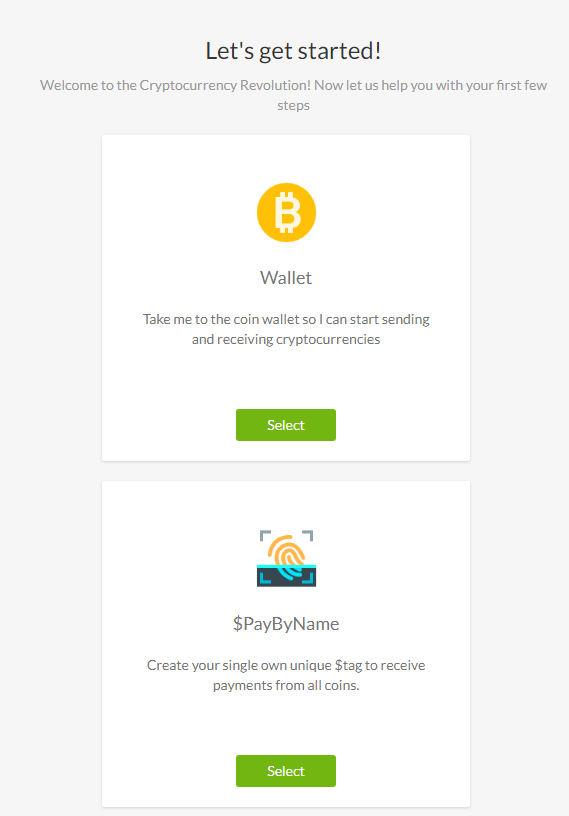 3 BOOM YOU GOT 100CPS COINS WORTH 11.69USD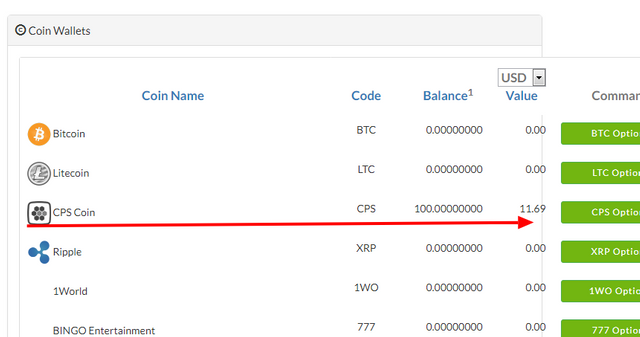 NOTE: CPS Coins will appear in your CoinPayments balance but will not be able to be converted or withdrawn until after July 1, 2018. However, you can start to use CPS Coins for fee discounts and CoinPayments hosted ICO participation starting May 4, 2018. The staking rewards program will also begin on July 1, 2018.
4.Option to get more $CPS.
After you have successfully registerd and received you coin you can refer your friends to receive extra 25 coins per referral with this easy screenshot guide:
CLICK ON HELP-AFFILIATES AND YOU WILL FIND YOUR REFERRAL LINK UNDER THIS TAB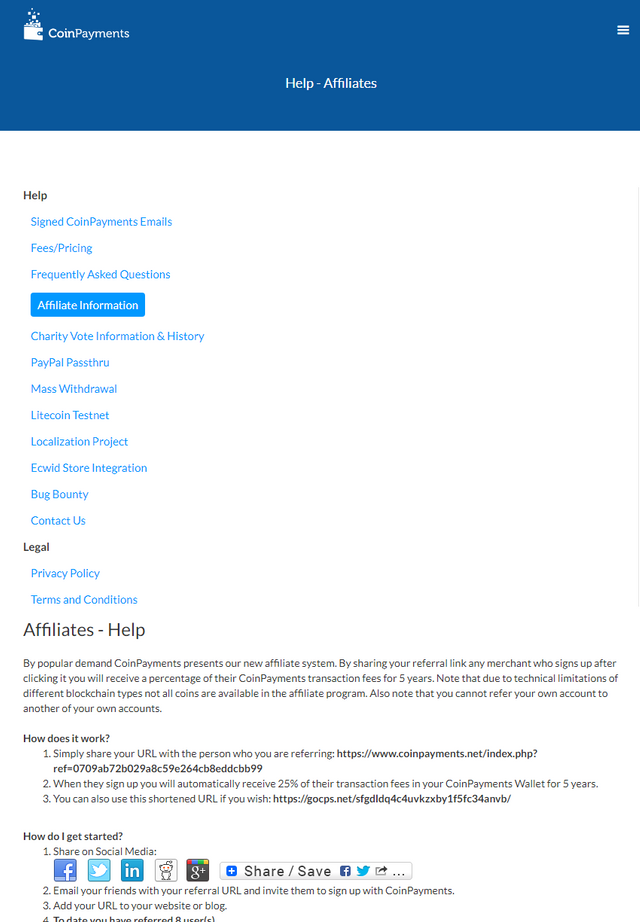 FOLLOW and get updated on ways to earn online.
https://medium.com/@earnonlineworld
https://steemit.com/@geeadams