Hello Steemians!
This is something special from dlike as we have been on steem blockchain for 100 days. A good journey of continuous success with all the confidence given by our sponsors and most importantly dlikers who believed in dlike. On this occasion of happiness, Dlike has decided to giveaway 5 million (50,00,000) dlike tokens as a bounty airdrop to all steemians.
Our Achievements
In 100 days dlike has made a stable progress and as per suggestions and feedback from our users, we have made many changes which helped to improve the platform a lot.
Dlike was redesigned to give more easy use
Text editor added to give formatting facility to users
Communities were added to give subscription based feed to users
Dlike tokens launched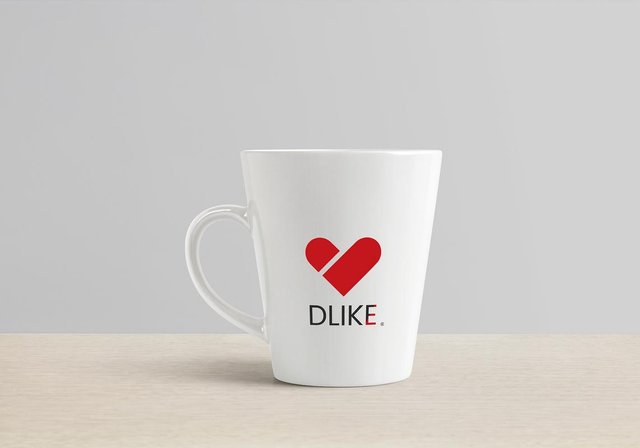 What is next?
Dlike android app will be ready and launched next week
Boards on dlike web will be added to organize your posts
How to claim 5 Million dlike tokens?
We are giving these tokens as an airdrop bounty program and anyone can claim these tokens. These tokens will be given for promoting dlike on different channels. Details for this airdrop are as follow
Write about dlike on your steemit blog and get 500 to 5000 dlike tokens. To be eligible for these tokens your posts must be a promotional article about dlike including dlike in title of your post. You must give dlike web address and dlike discord channel link (you can add your own invitation link) in your post and write about SP delegation to dlike.
500 to 5000 dlike tokens for making a promotional video on Dtube
500 to 5000 dlike tokens for promotion on Dlive
Take a selfie with dlike logo and dlike web address (dlike.io) and upload on your blog using hashtag #wearedlike to earn 300 to 500 tokens
Invite new users on discord channel and earn 20 dlike tokens for every invitation
Follow dlike on steem to get 10 dlike tokens
Make daily one post on dlike.io in each of these 4 communities (photography, food, sports, memes) for next 15 days and earn 2500 dlike tokens
Delegate your spare SP to dlike and instantly get twice the number of tokens (e.g if you delegate 100 SP you will instantly get 200 dlike tokens). You will also get weekly token reward for your SP as this is bonus offer for delegating.
To claim your tokens in any of above options, simply post your promotional work with your steem username in official dlike discord under 5-million-airdrop channel. All the promotion work will be taken care by moderators and amount of your token rewards will depend on quality of work done with maximum number of tokens for maximum quality of promotion. Any attempt to cheat or spam will not be tolerated so make sure you follow promotional guidelines to get best rewards.
Join Dlike Team As Moderator
We are expanding our team and looking for new moderators into team. At present you can join dlike team as community head of photography or food. To be eligible for any of this you must be an active user on steem with good reputation in either of these categories. Simply apply with your steem username on our discord server through moderation-application channel. 
Dlike is giving 1:1 dlike tokens for all SP delegation plus 5% beneficiary rewards. You can delegate your steem power to @dlike by using the delegation options below: 

Follow @dlike for all future updates!
Join our Discord channel for feedback & questions.
Web: dlike.io