Free Farsite NFT Airdrop, could this be the next big nft project?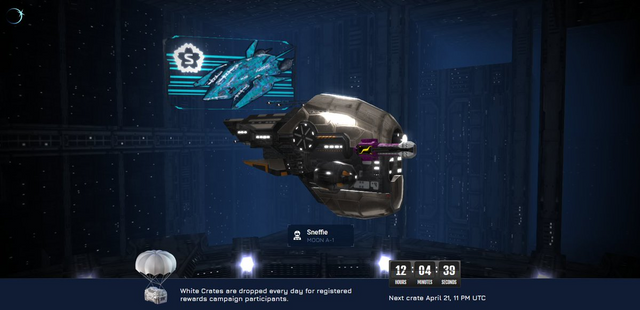 Thanks to Ethereum, artists, blockchain gaming companies and content creators alike are flocking to an emerging new market that's absolutely red hot right now.
This revolutionary technology is being used to create uniquely distinguishable assets.
NFTs first made headlines back in 2017 when Dapper Labs' created the first popular nft game Cryptokitties which at the time accounted for 95% of Ethereum network usage at its peak. Headlines were made about someone paying $170,000 for a digital cat seemed which was an anomaly at the time, today however it seems to be happening on a daily basis with people paying millions for unique nft assets.
After exploring the NFT market over the last few months I've come across a few projects that gave me obvious signs that they would erupt, like Rplanet and alien worlds built on wax.
Today I'm here to tell you about a new project that I've discovered that holds the potential of going mainstream! and making investors BIG returns.
Welcome to Farsite
Farsite is a blockchain based MMO game that uses real-time strategy. The in-game economy uses aspects of De-Fi bult on the Ethereum blockchain. The intergalactic economy offers players several different options for how they want to participate in the game. Resources that are earned by playing the game can be used to create NFT's with real-world monetary value and Items can be sold for Ethereum on several different ethereum based nft markets.
The first thing I noticed when logging on to their website was how clean the site and looed
and how much detail was in the spaceship nft's. Because this market is so new, there are many projects with lackluster detail in their nft's but farsite seems to be way ahead in terms of detail and design. You can tell right away that this project wasn't just slapped together overnight in some guys basement.
I really like how each item is an nft token that can be burned at a base price for in-game currency. Splinterlands, a digital nft trading card game has used this system for years and it has done wonders for the game's economic system, essentially putting in a floor for the price of items.
Nft's can be used to stake for more in-game currency which has become a killer feature in other popular games like R-Planet. This is one of the features that I think takes this game to the next level.
I'm pretty excited to see how this game turns out over the next few months, should be an interesting ride!
You can join Farsite by clicking the link below,