Get FREE tokens with ... the "Airdrop Token!"
Who doesn't like getting FREE cryptos, right? Well, imagine if, just by holding a certain token in your MyEtherWallet, you could qualify to receive an UNLIMITED number of airdrops, of many different tokens! That's the idea behind a new innovation from EtherBTC.io.
EtherBTC was created in June, 2017, to be a tokenized version of bitcoin. It has the same maximum number as bitcoin (21,000,000) but because it's built on the Ethereum blockchain, transactions are lightning fast and SUPER cheap.
EtherBTC isn't a security and it isn't a lending coin. It was truly designed to be a peer-to-peer currency in the spirit of bitcoin. So while the likes of BitConnect and DavorCoin may have stolen the spotlight ... EtherBTC still exists! No trouble with the law. Nobody getting ripped off. EtherBTC is this hidden little gem of a crypto that reminds me very much of the original bitcoin, back in 2010. Very, very few people knew about bitcoin back then, and it took 10,000 BTC to buy two large Pizzas!
---
---
EtherBTC at a glance: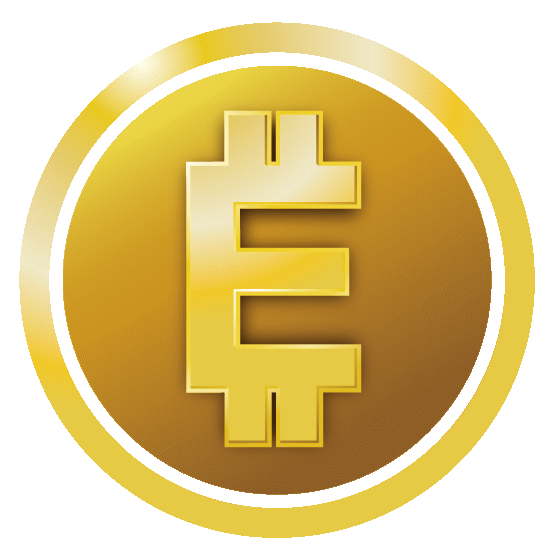 Name: EtherBTC
Symbol: ETHB
Supply: 21,000,000 (same maximum as bitcoin)
Type: ERC20 Ethereum Token
Purpose: Peer-to-peer cryptocurrency in the family of bitcoin, Litecoin and Ethereum.
Special Feature: "Airdrop Token"
Qualification: You must hold at least 100 ETHB in your registered MyEtherWallet.
---
---
As they say, "Necessity is the mother of invention." Needing a way to generate revenue, and to make ETHB stand out from the crowd, EtherBTC.io had an ingenious idea ... to leverage their database of crypto enthusiasts to offer airdrops for other projects!
Projects would provide free tokens for the airdrops, and would pay EtherBTC.io to have them distributed. Why? Because there is no better way to create excitement for a new project than to give some tokens away for free. The challenge for new companies is the time and expense it takes in creating a meaningful list. EtherBTC.io has already done it for them, and can create a flood of interest for any project in a matter of days!
But I want you to think about this ... Imagine if you were registered with EtherBTC.io for the airdrops, and you received an email on "airdrop day" to get your free tokens ... Are you just going to get the tokens and that's it?
Of course not!
You're going to want to know what the heck you just got! So you're going to go to that company's website to learn about them. You're going to check to see what exchanges they're on. And if you received tokens for some cool ICO, heck, you might even consider buying some more!
With John McAfee charging 25 bitcoin to be promoted as his "coin of the day," CoinDesk and CoinTelegraph charging huge sums to have articles written, and all the ICO websites charging multiples of ETH to be listed on their sites, hiring EtherBTC.io to distribute tokens is not just affordable, but also very powerful marketing.
Case in point, on February 13, there were only 734 unique wallet addresses that held EtherBTC. In less than 7 days, that number exploded to over 17,300! How? Because the very first airdrop EtherBTC delivered was it's own ETHB token! Everyone who registered receive 25 ETHB for FREE!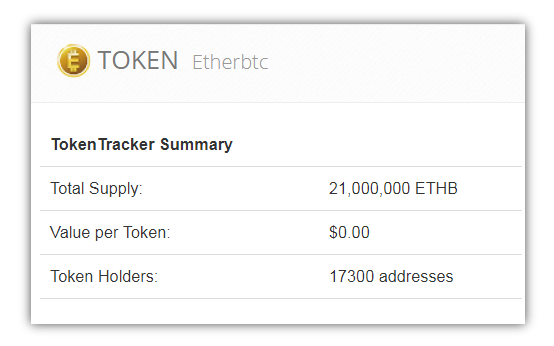 The next phase is about to begin, and this is where it could get really interesting . . .
There hasn't been much interest in EtherBTC up to this point, and when you have Ponzi coins offering 1% a day, there wasn't a real compelling reason for people to buy ETHB. But all that could be about to change ... in a very big way.
You see, in order to register to get free tokens, you must hold at least 100 ETHB in your MyEtherWallet! If you just received 25 ETHB for free, and you want to get more free tokens, what are you going to have to do? You're going to have to buy 75 more ETHB, because you're not going to get any more free tokens if you don't!
So what is that going to do? It's going to create a huge demand for ETHB! It's going to give people a reason to buy and hold this very cool little token.
Right now, there are two places you can buy the EtherBTC token ... from the EtherBTC.io website, and on the EtherDelta.com decentralized exchange.
On the company website, ETHB can be purchased for about $1 each. On EtherDellta the price can be less, but EtherDelta is not all that easy to figure out. And once you do have it mastered, you still have to put up with it's quirks (like it saying you don't have enough ETH in your wallet to pay for a transaction, when you obviously do). You have to use Ethereum to make purchases on EtherDelta.com. On the EtherBTC website you can use any number of different cryptos, including bitcoin, Litecoin, Dogecoin, Ripple, BitcoinCash, Dash, Monero, and more!
Whether you buy your ETHB on EtherDelta or EtherBTC.io, once you have your 100 ETHB, you're good! All you need to do next is register your MyEtherWallet and check your email! And as more people purchase ETHB to participate in the airdrops, the demand for EtherBTC could continue to rise, which has the potential to increase it's value over time, too.
To learn more, visit https://etherbtc.io . Their first airdrop for an outside token is scheduled to take place on March 3, 2018!
Don't forget to up vote. :)