Free Tokens! - Cryptogrind's Airdop Picks - No 67: Coinxes (CXG)
.
Cryptogrind's Airdop Picks: Coinxes (CXG) ..... .....
.
Coinxes is a decentralized P2P Cryptocurrency Exchange, that links Buyers with Digital Currency Sellers. The sellers set their own price and what types of payments they will accept. ICO publishers can now list their Token/coin directly on Coinxes, and sell their token to anyone from any part of the world without issues, Ico investor can buy any ICO listed on Coinxes Platform by selecting from the form of payment listed, or using their local currency, without paying any extra charges or worry about how to get cryptocurrency to buy ICO. They are are giving away airdrops as part of their launch campaign.
.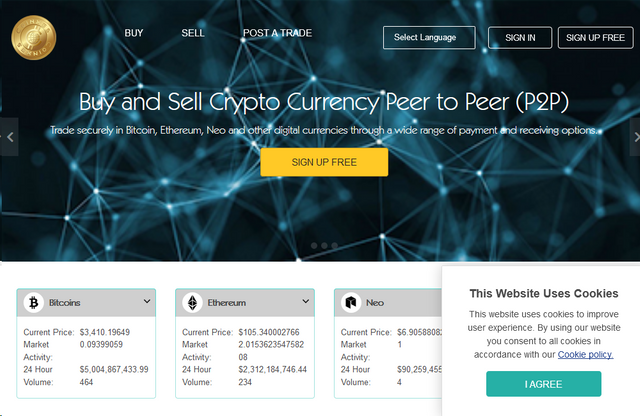 Follow these steps to claim your airdrops
Click here to start

Join telegram group and interact with bot.

Follow on Twitter .

Register on token's platform
Upvote this post and follow for even more hot and profitable tokens!
Good Luck!