What Blog/Media Would Be on Blockchain Era?
On September 17th, the CBNT Roadshow was successfully held at the Shanghai Grand Hyatt Hotel. The conference was on The Future of Media on Blockchain and attracted a lot of Academic Organizations, blockchain media, institutional investors, and Key Opinion Leaders (KOLs). They gathered in Shanghai to discuss win-win cooperation and the new direction of Media with blockchain technology.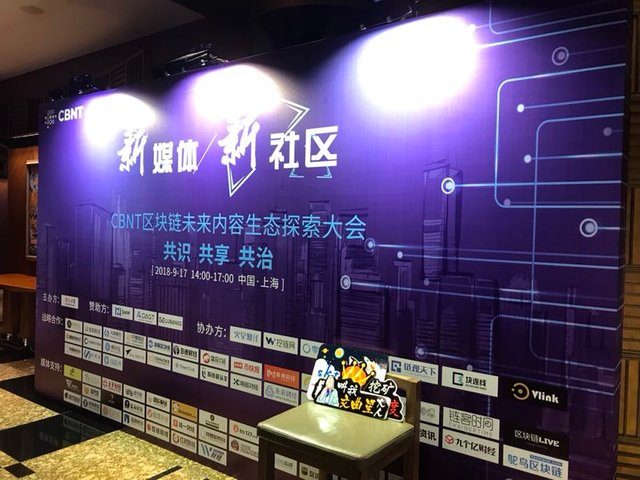 At the event, Chris Chen the CEO of CBNT, REG the COO of CBNT, both Co-founders of well-known media companies and Trenton Creamer, a blockchain investment analyst and advisor gave a speech at the show.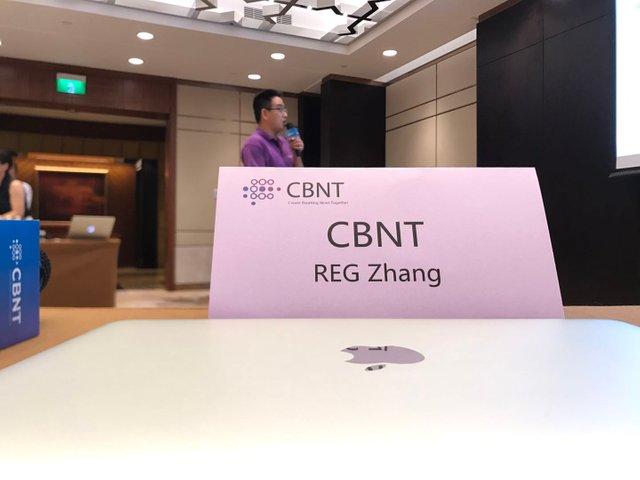 Reg the COO of CBNT, introduced the trend of value sharing with the Apple iPhone. Apple fans contribute every year to the tremendous revenue of Apple Inc. This boosts the price of Apple shares, while only the Apple shareholders get profit from it but not the apple social media users. We think this business model is not sustainable. CBNT will improve upon this traditional media platform and build a decentralized win-win community with blockchain technology and their token incentive mechanism. In the CBNT community, whether you are creating content or viewing, both sides can receive tokens "Mining Rewards". As CBNT grows and traffic boosts, all the profit of numerous ads will also be distributed to all of the participants.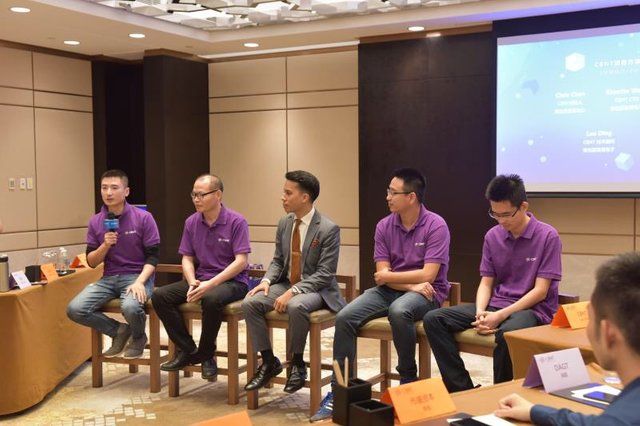 Chris Chen the CEO of CBNT, took the tech team for a panel discussion and interview with media and institutional investors. Even though the questions from the media and capitals were challenging, the team always satisfied them with proper and professional explanations, along with detailing the advantages of the CBNT model. The debate among the project team, institutional investors, and media pushed the event to a climax; Chris from CBNT, Zhou Huan from IPFS Fund, and Jin Mu from Height Finance, respectively represented each party and presented a heated and wonderful discussion, ignited with enthusiasm from all of the participants. Everyone who commented at this event was very interested in the topic too, which was totally different from other boring conferences.
The development of blockchain technology accelerated the coming of a new era in the token economy. This conference aimed to explore the future of content ecosystems on the blockchain, promote the collaboration of thinking among the industries and dig deep into the blockchain+" Specific applications". With the success of the CBNT roadshow, there will be more blockchain believers who agree with the multi-winning content sharing system, which also promotes the business transformation in the field of blockchain and reshaping new values in a large scale.
Website: https://www.cbnt.io/index-en.html
Bounty Campaign: https://bitcointalk.org/index.php?topic=4963233.0
Telegram: https://t.me/cbntofficial
Twitter: https://twitter.com/CbntOfficial/
Facebook: https://www.facebook.com/cbntofficial/
Medium: https://medium.com/@cbntofficial
Steemit: https://steemit.com/@cbntofficial