INTRODUCTION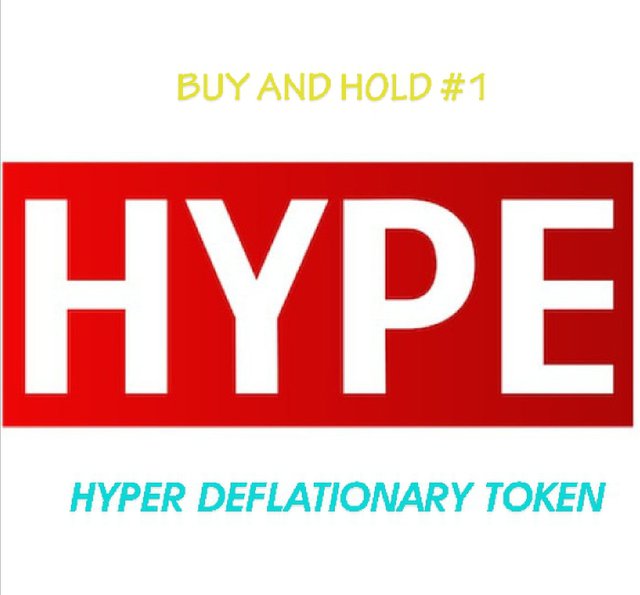 HYPE is an experimental ERC-20 token deployed on the Ethereum blockchain. It is uniquely created to experiment the deflationary tokenomic models.
HYPE is the first consensusionary inflationary and deflationary token on like other of its kind, example Bomb Token which only has the deflationary mechanism. The need for a more feasible tokenomics model is the driving force of HYPE. Holders can get a certain % increase when they freeze and also have a certain % decrease when they transfer from one wallet to another.
HYPE is compactable to all ERC-20 wallet and can be easily moved from one ERC-20 wallet to another without any gliches.
Elements of HYPE
Four key elements characterizes HYPE. This include;
Burning - a certain x% of hype is burnt when transfered from on wallet to another authomatically. If Mr. A has 20000 HYPE and he decides to send 1000 HYPE to a friend's wallet or an exchange, x% of HYPE will be lost forever the moment the transaction is successful. There by reducing the amount the other wallet will receive. X% at this moment stands at 5% burn but users will determine the % burn with time. % burning will range from 0.1% to 50% burning rate.

Consensus - users who freezes HYPE will have the power to vote on the Dapp platfrom for any changes pertaining to HYPE. Each users voting power will be determined by the amount he/she froze and the duration of freezing.

Freezing - The HYPE is specially designed to also encourage holders to save and ripe benefits. Each user who freezes any certain amount of HYPE will gain a certain x% (ranging from 0.1 - 5%) depending on the freezing % decided by the users.

Melting - This is the time taking for a frozen HYPE and its rewards to unfreeze. Users will have to wait for the melting period until their frozen HYPE and reward is released.
Note:melting period ranges from 24hrs to 168hrs depending on the voted period for melting.
HYPE has a very large online present and a devoted teams of developers. It recently released its Dapp for users to access it key element.
Exchanges
HYPE is currently trading on Ddex, Livecoin and Sistenkoin. And it is on Imtoken, Blockfolio, CMC and Etherscan.
Token Supply
Max Supply: 100 million HYPE
Initial Supply: 50 million HYPE
No ICO
All token will is been airdropped and for bounties.
Details
Token Name : HYPE Token
Symbol : HYPE
Contract Address: 0x2630997aab62fa1030a8b975e1aa2dc573b18a13
Contact Details
Website : https://www.hypetoken.io
Twitter : https://www.twitter.com/hype_token
Telegram : https://t.me/hype_token