The live broadcast hosted on DLive and Instagram completed the goal of creating 10 artworks! The artworks themselves were numbered 1-10. If you've followed the story thus far you already know that white pantyhose were used as canvas for artworks created in live stream. To be completely honest this entire drive to create artwork was partly experiment. Therefore, there are some result to offer now that finished artworks have additional content.
Take a look at the pictures below on Facebook and like the page. Share your favorite pair of Sultry Pantyhose! If you like 4 or 5 the best comment after sharing!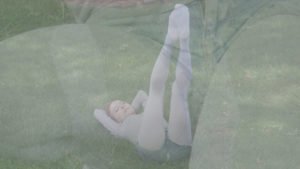 Sultry Pantyhose compilation artwrok
http://www.sultrypantyhose.com
Find additional pictures on Steemit! The limited release will come with additional photographs released on Steemit's @Steepshot!
(Unsupported https://www.facebook.com/plugins/post.php?href=https%3A%2F%2Fwww.facebook.com%2Fpermalink.php%3Fstory_fbid%3D525287204559045%26id%3D323944618026639&width=500)
WHAT WAS AMAZING ABOUT IT?
Following through when creating a unique product says something about character. The Daddy Kid music from the Powers of Ten album is existing in the live! That's great for the artist @DaddyKid! including a fully produced form of entertainment comes with challenges. Live streaming on the day that Logan Paul vs K.S.I is on YouTube can make getting active watchers difficult. But, the broadcasts reached over 400 views. With zero expectations that's pretty amazing. Jake Paul made technical knock out and Deji was served an L with his morning tea. If you're not following that story. The amature championship belt would be earned by Jake Paul. In social media Jake Paul says that he did it for America. It was KSI that started bringing national symbolism into the ring. Logan Paul would draw and attest to being a better technical boxer. There's a chance that there will be an additional match between Logan Paul and K.S.I. But, there's no official date scheduled that's been released to the public. If there was something amazing happening during the live stream it's honest to say it happened in the United Kingdom's boxing arena hosting the amature class fights. In the very end of the amazing battles Logan Paul would speak as if he was wishing the drama was settled. It looks like the boxing match will have to go for 12 rounds rather than 6. But, a rematch might have to go down for the belt in the ring where the belt can be won. It was great to have the opportunity to take on the project. It was a slight let down knowing that the attention of the online world was primarily in the boxing ring. But, that's the reality of a competitive live broadcasting arena. Congrats to all the fights and most especially Jake Paul for his win from @SultryPantyhose!
Will Sultry Pantyhose happen again?
There are some things to configure here that may require advancement into contemporary artwork. Whereas, these artworks may need to be outfitted onto a mannequin and photographed in random places. That way the prestige of the artworks takes on symbolism connecting locations of interest with Sultry Pantyhose thoughts. "Isn't this where that Sultry Pantyhose photograph on Steepshot was taken?" That kind of thing may be the mad science required to propel the idea of wearable art created by celebrities. Imagine the celebrity Logan Paul getting his boxing outfit airbrushed by his brother Jake Paul? The artwork might be considerably valuable. In the case of Sultry Pantyhose it's more feasible that Justin Roberts airbrushing Nick Carter may fetch a pretty penny in the pantyhose art aftermarket. And, that's where the glitch happened in the broadcast. If you watch the broadcast closely. As soon as the completion of the first item occurs the plan fails. The eBay auction place a stop on the project when considering pantyhose as an undergarment that cannot be sold due to inability to ensure they've been properly washed. Which, presents a major problem for a product. That's going to require some market research.
There is money to be made in the pantyhose marketplace.
(Unsupported https://www.facebook.com/plugins/post.php?href=https%3A%2F%2Fwww.facebook.com%2F323944618026639%2Fphotos%2Fa.324885821265852%2F525285071225925%2F%3Ftype%3D3&width=500)
You can see from the picture above that there is money in the Sultry Pantyhose idea.
With money built into the schematic it may take an interesting approach. There's a flaw considering washing the pantyhose in the first place. Due to the airbrushing the paint may run. That would degrade the artwork. Therefore, there may be need to purchase mannequins. Which, will result in driving all over creation to photograph the mannequins in Sultry Pantyhose. From that moment forward a contemporary artwork can be offered to eBay that doesn't contain "wearable art" falling into catagorization of underwear. If the product was sold on the mannequin and disclaimed it may fetch RiceGum flexing money. Unfortunately, it doesn't look like much more than releasing the content with the videos will happen at this point. While, it's not all bad. It's part of the pitfalls of taking a chance. "You don't know till you try." someone once said. The try was a great learning experience. The Instagram growth was a success. Now it's time to kick it into #Airbrushing #AirbrushingArt trends with the pantyhose family actively liking!
"It's time to price out mannequins. More limited photo releases will appear on Instagram @SultryPantyhose and on @Steepshot at @SultryPantyhose. The story isn't over yet. Social media and music production is a lifestyle. With an airbrush in hand. It's every spray bruh."