First Aid Friday : NAUSEA(vomiting)
Hello air clinicians and steemians 🤓 It is First Aid Friday,where we learn quick steps to saving lives before they are referred to a health expert.We talked about constipation last week and we are going to be talking about Nausea (vomiting) this week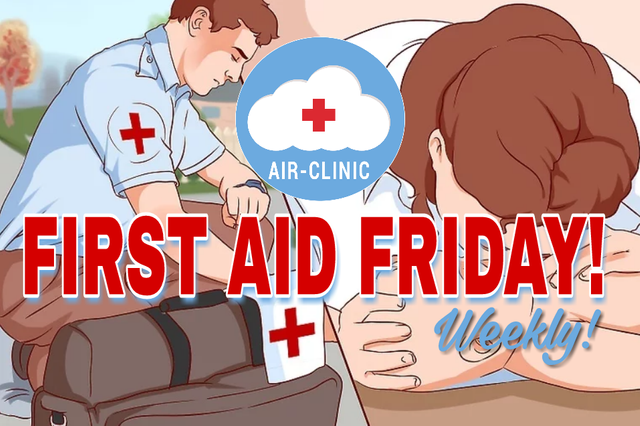 What is Nausea ?
Nausea is a sensation or an urge to vomit,most times it is as a result of an infection or irritation in the gastrointestinal tract.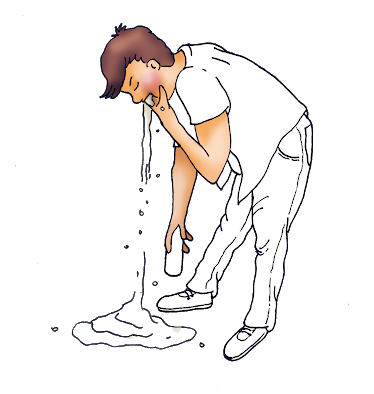 Causes of Nausea
1.Excessive intake of Alcohol
2.Fever
3.Infection(viral or bacterial infection)
4.Sudden irritation as a result of a dirty environment.
5.stress : emotional or physiological stress
6.poorly prepared meals
7.Nutritional disorder
8.Food poisoning
9.Abdominal pain
Other causes in women includes cramps and pregnancy.
Symptoms of nausea
1.Persistent and cold yawning
2.Cold belch
3.Dizziness
4.Light headedness
5.General discomfort
6.Sick feeling
First Aid for Nausea
1.Wash face with clean lukewarm water.
2.Take a glass of lemon or orange juice.
3.Sit up
4.Eat bland snacks like crackers.
5.Drink clear fluid to avoid excessive loose of electrolytes.
6.Avoid milk or any diary product
7.Reduce activity
8.Stay in a well ventilated and clean environment.
How to prevent nausea subsequently
1.Eat slowly
2.Drink lemon or orange juice between meals
3.Avoid solid meals
4.Avoid fried food
5.Do not lay down to eat
6.Avoid sleeping after meals.
7.Study your diet and know what meal makes you nauseating.
8.Avoid stuffy environment
9.Avoid strong perfumes.
10.Avoid alcohol.
If vomiting continues after first aid ,seek medical attention promptly
Having issues with your health or would you want to learn basic tips to live a healthy life @air-clinic is the best place to be
Join us on discord via this link
https://discord.gg/KcWUEj
And download our app on playstore @air-clinic