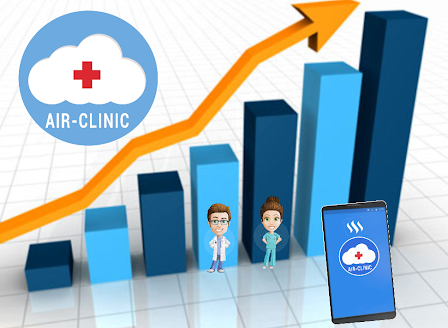 Hello, I have been review and promoting airclinic for awhile now and today I'll be sharing some vital features of airclinic with you. Before going into that you can take few minutes of your time you read other article written by me concerning airclinic.
My first article was titled "basic thing you need to know about airclinic
My second article was titled "what makes airclinic different"
While my third and fourth was a meme explain the concept of airclinic to a layman
---
Today I'll be sharing with you dome vital features of airclinic.
1.) Air-Clinic is global
2.) Air-Clinic is decentralized.
3.) Air-Clinic is affordable.
Air-clinic is global:- Airclinic is not limited to a particular country or region and as such the medical expertise has no bound. Due to it's globalization expertise from different part of the world can participate and bring to you a better health care.
Air-clinic is decentralized:- Airclinic tends to eliminate third parties interference which seeks to exploit users. So one major benefit of airclinic is that it's on the blockchain. Now both parties can interact in a p2p manner and the blockchain will serve as the third party, this way third parties can not take advantage of users due to the fact that they shared vital information with them.
Air-clinic is affordable:- most individuals find it difficult going for check up, not because they don't love or value their health but because they don't have the resources run a medical examination and this has led to death of countless number of individuals. One of the vision of airclinic is to see lots of individual getting medical attention irrespective of their financial background. Air-clinic is leveraging on the steem blockchain to ensure this.
For more information or to be a partaker of this project, you can visit the following links below

Registration: Should be done within the App after downloading