I take my daily walks wandering the world of Steemit and came across something called @air-clinic. Air clinic reminded me of a fellow Steemian, @papanog. @papanog is a practicing doctor who started accepting Steem as a form of payment for his services. Air clinic however is so much more than that. I started checking out their website and reviewing their air clinic app to see how it works. From the looks of it, air clinic aims to do the impossible. So let's talk about the impossible bit.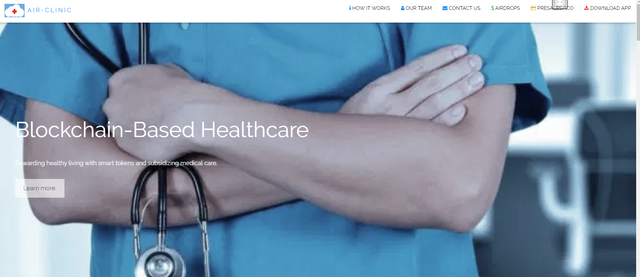 Image source: https://myairclinic.com/#about
The Impossible
When I started working, I partnered with a community project to help the underprivileged communities in my area. There were two areas that these communities needed help with, education and medical care. To give a bit of a background, the nearest clinic was too far away away and they could not afford to pay for medical services. In terms of education, they are not aware of how to live healthily. I once witnessed a family feeding their baby condensed milk instead of their mother's milk. They claim that there was more vitamins in the condensed milk because, it was advertised as such on television.
Looking at what air-clinic aims to do, a community such as the one that I have worked with could benefit greatly from it. Since everyone has a smartphone in those communities, its not impossible for them to use the air clinic app. With the app, they will be able to gain access to actual healthcare providers who would be able to help them. As such, this could help them better understand the severity of their condition. On one of my trips, we found a boy who has been self-medicating his leg wound. He stepped on a nail and the wound became septic with pus forming around it. His solution was to continuously burst the wound with a needle. That only made it worse. However, if he had access to air-clinic and a healthcare provider on it, he would be able to take the necessary steps to treat himself.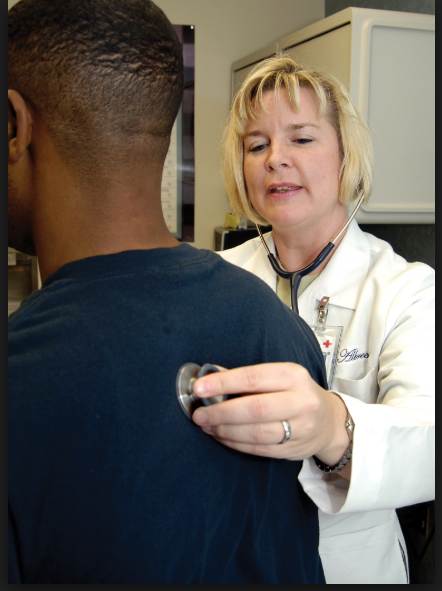 Image source:https://www.tinker.af.mil/News
The air clinic app has a 'chat a doctor' function that enables anyone to gain access to a doctor quick. Many of the local government clinics can take up to 6 hours just to get a doctor to treat you. With air clinic, the journey and wait time is cut short. Of course, there is the issue of payment. The economy of air clinic is done via aircoins and the charges are much more affordable when compared to most doctors. Besides, air clinic offers the local community of Steemians an awesome and rewarding opportunity to do good.
Get Rewarded By Helping Others Medically
You don't have to be a doctor to help the sick with air clinic. If you are a Steemian, just delegate 100 Steem power to air clinic and you will get rewarded with 1000 air coins monthly. As for the delegate Steem power, it will be used to subsidize medicare. We all know that medicare is not cheap. As such, the air clinic app gives you that opportunity to help others in need of medical help. Of course, if you are unable to contribute Steem power, you can contribute your knowledge.
As mentioned above, some underprivileged communities lack the knowledge necessary to lead a healthy life. Your blogs on healthy living will help them make the right health choices in life. Remember, their only source of health knowledge is advertisement from television and Facebook. Your blogs on eating healthy may just save the development of a child. Furthermore, any articles contributed could be rewarded by the moderators on the platform in the form of air coins. However, if medical blogs are not your thing, do drop a constructive comment on any of the articles you see on the platform. Comments written could get rewarded as well in the form of air coins.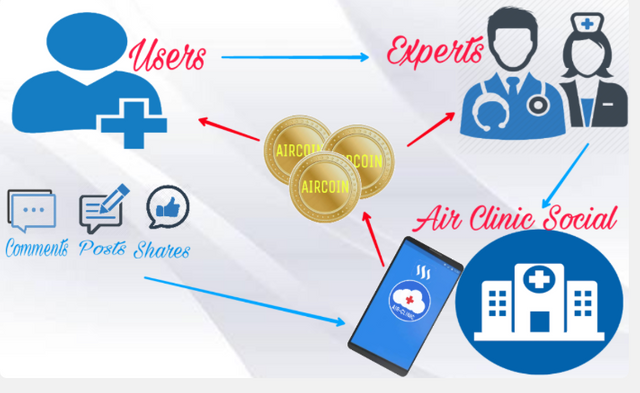 Image source: https://myairclinic.com/#about
Conclusion
I see a bright future with air clinic, with the support that they are getting, I think health care could easily be free one day. Even if it is not, the ease and convenience of using the app may just take the burden off many hospitals.Such a great app does deserve mass adoption and if you do know someone who may not get easy access to medical care, do share this article with them. Alternatively, you can check them out on their website, Twitter, Facebook and Medium. I have also included the link to their app below. If you believe in what they are doing, do consider delegating to them, your delegation may just help someone in need.
Links
Sources