#UPDATE: Welcome to "Medicine Made Easy!"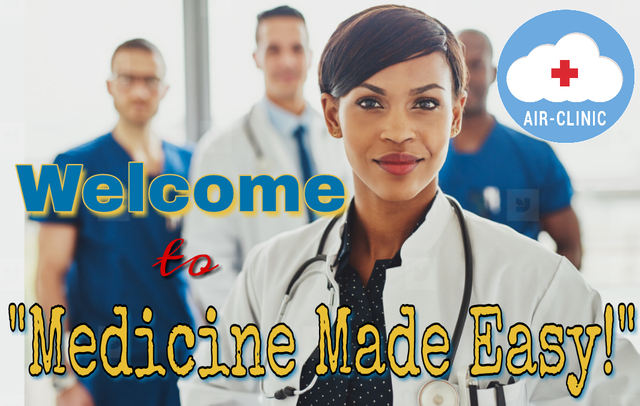 Hello Air-Clinicians & Friends!
The Air-Clinic Team is very excited to announce recent forward strides made towards our vision. Welcome to "Medicine Made Easy!"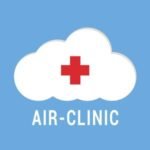 This brand started about
2 years ago
on the Steem network and subsequently launched a website in
June 2018
. The website was tokenized in
August, 2018
to permit cryptocurrency rewards with Aircoin tokens. It has been a wonderful learning experience for the administrative team of Air-Clinic as well as the users. Looking back now,
so much has changed positively for us in so little time.
We cannot count all our achievements within 1 year of running this website;
✅ We built the first decentralized healthcare facility where the community collaborates on posts and articles.
✅ We became the first medical social media website in Africa complete with 💬 chat/messenger features, 👤 friend/follower system, 💫 status updating etcz.
✅ We started dishing out cryptocurrency rewards to users for every activity including: 🔑 logging in, 👓 reading posts, ✏ commenting, 📝 submitting health articles, 💙 posting health status and lots more! The evidence is in your 💲Aircoin wallet!
✅ We provided an online medical facility with access to trained professionals like 🏥 doctors, 💉 nurses, 💊 pharmacists etcz. This includes 💬 free medical consultation anyday and anytime.
✅ We acquired 👥 2000+ members and 📩 3000+ newsletter subscriptions! This level of growth is in keeping with the fact that we provide a very valuable service.
✅ We welcomed health experts into our community with programmes like online wardrounds, public health forum, first aid friday etcz.
✅ We are currently championing the first online teaching hospital in Africa! Most recently, we have included a more practical way to impart knowledge permanently as well as organize our thoughts via medical courses and exam preparation quizzes. We have both free and paid courses for medics as well as non-medics.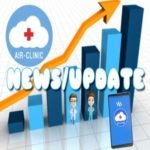 The journey has not been an easy one yet it has been a success so far! The only room we have kept is one for improvement in service delivery with speed , accessibility, ease and affordability.
We therefore encourage all our 2000+ members to bear with us as we make necessary changes towards our growth as a brand. Air-Clinic is never known for stagnancy and we shall proceed with same vigour.
We also wholeheartedly welcome any suggestions that will be useful to the Air-Clinic brand as well as healthcare in Africa/Nigeria.
Join us let's make Medicine easy!
Thank you! 💙
---
Air-Clinic | Medicine Made Easy!
Visit our website at www.myairclinic.com/app to learn more...

---
Posted from myAirClinic Healthcare App.
Download Android Version from PLAYSTORE!
---