Online Wardrounds Ep 16 featuring @mopelola
Hello!
AIR-CLINIC ROCKS! It's good to be back with another interesting episode of Online Ward rounds, a special programme for everyone to talk about their health and share knowledge.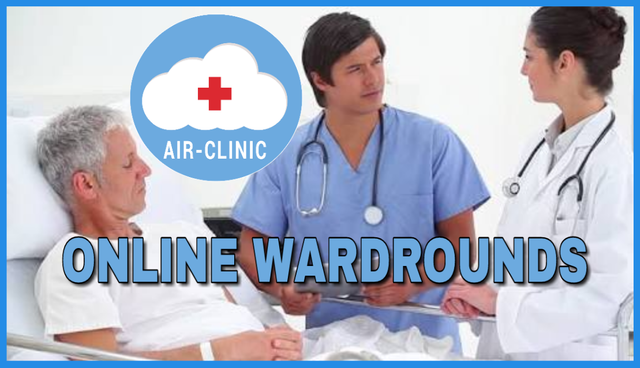 We are sure you had a great time during the Last episode. For those that missed the show, here is a link.
---
ATTENDANCE REGISTER (LAST WEEK).
These are the members that graced our grand rounds last week:
@ drigweeu
@padosky
@dianargenti
@hafiz34
@oluwambe
@Stephanieo
@mamamyanmar
@Sheilabliss
@mermaidvampire
@mosunomotunde
@Pangoli
@rabiujaga
@Drstarry
@Muzee1
@Dono
@mr_sakariyau(our special guest)
@collinstochukwu
You all made our last episode a success. We appreciate your contributions.
@air-clinic specially appreciates @mr_sakariyau
Thank you for honoring our invite. It was great having you on the show. We also learned from you.
---
Case 1 Highlight
The Diagnosis of this was Appendicitis
---
Case 2 Highlight
The Diagnosis for this was Febrile convulsion
---
FOR THIS WEEK, HERE ARE THE CASES FOR YOU TO ATTEMPT.
Case 1
Alice a 25-year-old sophomore woke up to read for her exams and discovered her eyes were itching her, She looked at the mirror and noticed that they were red, she decided to skip school that morning to allow her eyes heal.
Later that day, her friends came checking up on her and they found out she had itchy red eyes, one of them suggested she puts this eye drop she used back then for her eye condition and Alice decided to try it out.
On the 3rd day after the trial, the condition got worse and she noticed a yellowish discharge from her eyes so she decided to go complain at the eye clinic.
.
What do you think is Alice 's medical problem (diagnosis)?
If you were a doctor, how would you solve the problem?
What lessons have you learned from this story?
---
Case 2
A 36-year-old man who has been smoking for the past 10 years started having a bad cough, Initially, he could smoke up to 12 packs of cigarettes a week, but he noticed that he had to reduce it because the cough was getting worse.
After reducing the sticks, he still didn't get better so he decided to go get some cough syrups at the nearest pharmacy. Bob took this for the next five days yet he still didn't get better, in fact, the more he took the cough syrup, the more he coughs the more.
He also made a shocking discovery last week, he noticed he was losing weight! So he decides to go see a doctor to get solutions to his problems.
What do you think is bob's medical problem (diagnosis)?
If you were a doctor, how would you handle his case?
What lessons have you learned from his story?
---
Attempt the cases as much as you can...
---
BENEFITS OF SMSI
As the name implies this is to assist everyone on their health journey.

Support will be in the form of community of mutual interests.

Qualification verification to improve the quality of healthcare.

Upvote, AIRCOIN and post-curation for verified members.

Get part of the rewards for participating in Online Ward rounds.

Engaging discussions will be held intermittently to listen to our individual journey on the path of health.

Problem-solving and family bonding.
---
INTERVIEW SEGMENT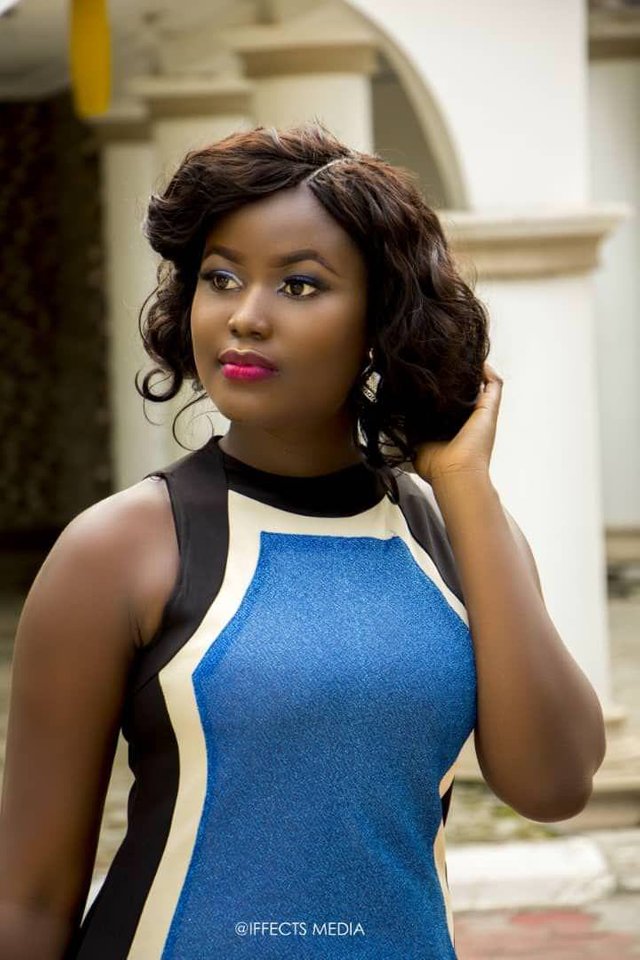 For this week's TETE-A-TETE segment, meet our guest... - @mopelola-a
---
Tell us about yourself
My name is Ajetomobi Mopelola, A serial entrepreneur, A certified food processor, computer analyst, and a veterinary medical student.
My steemit username is @mopelola, I love entrepreneurship, One health and apparently I love baking and Sugar craft.
---
Why do you love @air-clinic?
I love air-clinic for a thousand and one reasons but I would narrow it down
1- It is a complete and healthy social media platform that aids healthy interactions.
2- It is an amazing platform where you can stay healthy, live healthy, become wealthy and stay adequately informed.
---
High and low point on steemit
When I found @air-clinic by making an impressive health post.
Low point: When SBD exchange rate became lower than a dollar.
---
How do you balance your steemit life and real life
First of all as a medical student, I know I can't be excellently active on many social media platforms.
So the first step was to delete my Facebook and Instagram app and concentrate on the money bag "Steemit"😌
So combining both has been quite easy because I see steeming as an excellent way to rest.
---
Motivation to study your career.
I love to care for people and also care for animals.
After becoming a food processor I saw the need to know the content of everything I take in.
So I made lots of research to discover the course that would successfully meet my academic requirements and boom!!!!
Veterinary Medicine and Surgery came up
It's been a lovely journey and my favorite part of my course of study is the concept of One health !!!
---
Challenges/survival story in your specialty
Veterinary Medicine and Surgery is quite broad and of great importance to any excellent economy but most Nigerians are yet to come to term with its importance.
---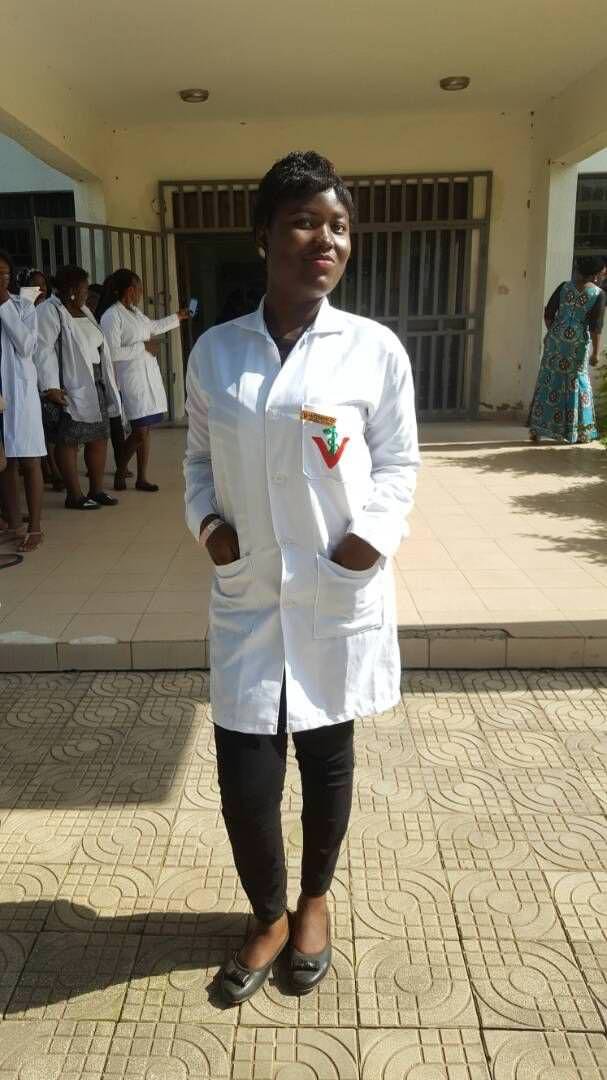 Final words
>Don't stop reading and don't stop learning.
There are lots of new diseases coming up daily and also various treatments for these diseases.
Stay woke !!
---
SHOUTOUT SEGMENT (To Previous Interviewees)!
@Zoneboy, @Endopediatria, @Elvigia, @Oluwambe, @Bcrafts, @Evarich, @iamchijamz, @donnest., @wordswithhoney, @desmoniac, @bookoons, @gee1, @muhammadalikatu, @mr_sakariyau
Thank you for joining us on previous episodes of Online WARDROUNDS.
---
This article was compiled by @antigenx for @air-clinic!
---
Air-Clinic App has been successfully launched and you can earn AIRCOIN while you learn and share your ideas on health.
Visit our website https://myairclinic.com to download app!
You could also join us on discord to interact well with others.