LIST OF AIR-CLINIC'S SERVICES!
Hello Air-Clinicians & Friends,
We humbly present you the compiled list of all services we offer in the Discord Clinic. There are many different activities which border on health, services, steeming and general well being/fun.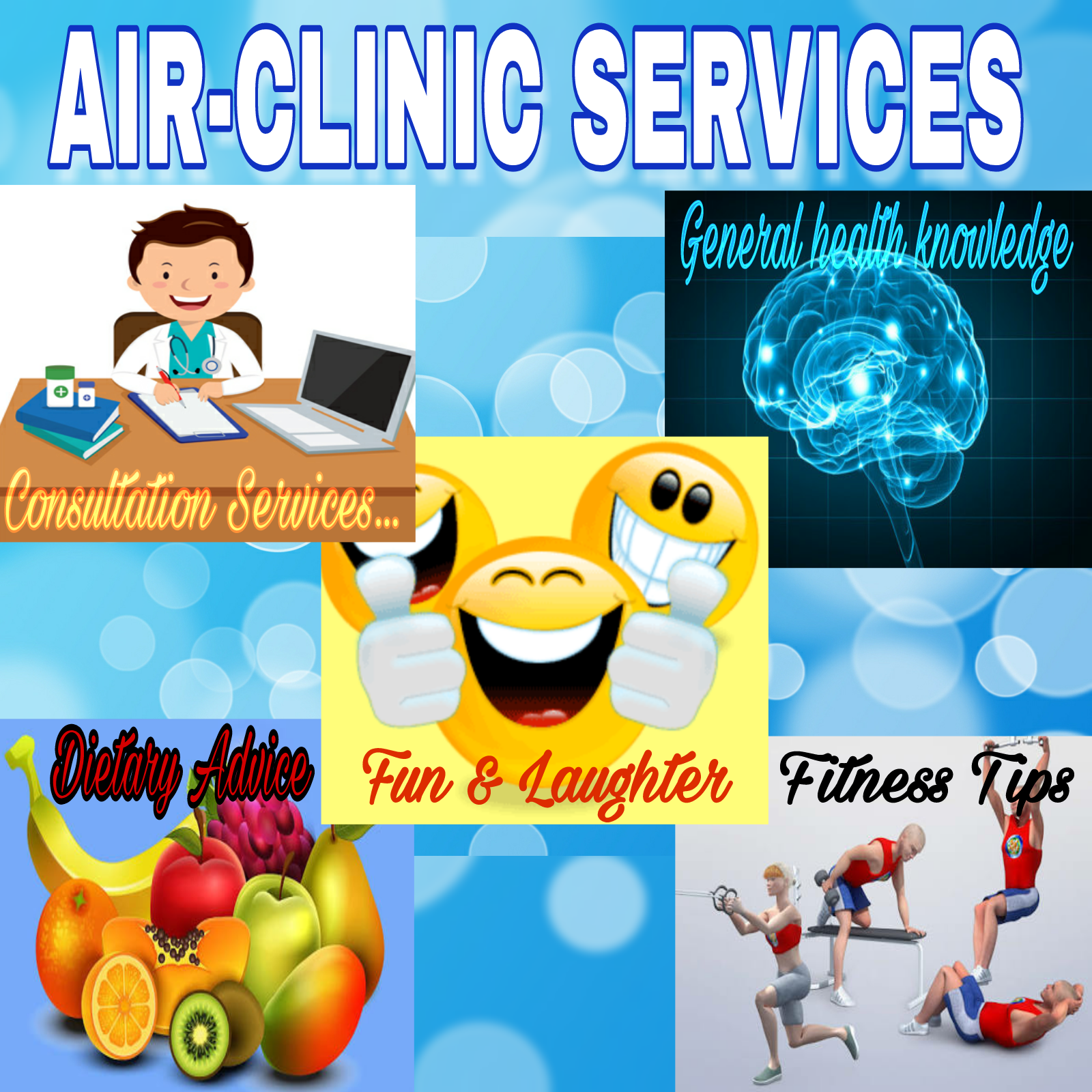 ---
We totally understand that man is a tripartite being so we try not to carter to the body alone. We take care of the mind and spirit as well. We endeavour to keep you uplifted because a happy person is more likely to be well.
We also understand very well that alot of persons are on Steemit for the money hence we curate quality content and help people survive here. In addition to providing the lovely community, steem is a financial system which must be respected.
Here Are The Services We Offer On The Discord Server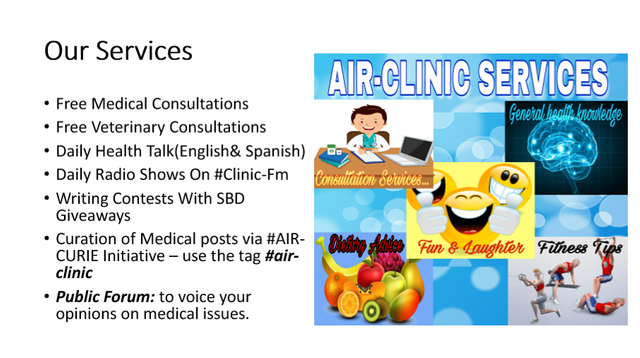 Benefits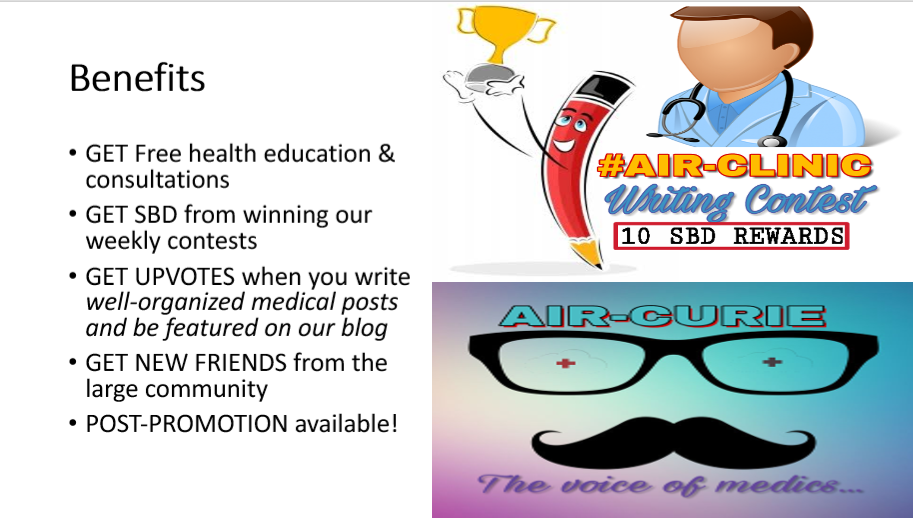 ---
Contacts
You can reach and benefit from us via the following means;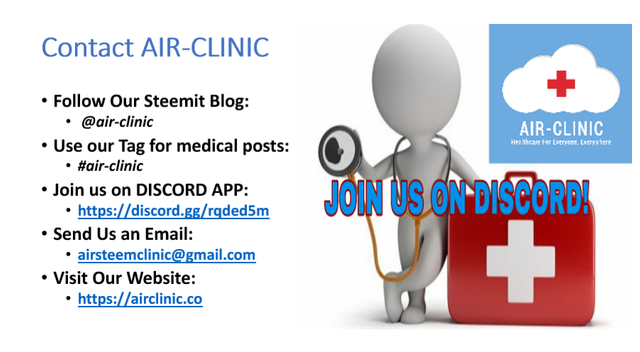 ---
Thank you!
AIR-CLINIC ROCKS!
---
Join Us On Discord!