#AIR-CLINIC: Celebrating 1500 Followers With 100% Upvote Splash!
Hello Air-Clinicians & Friends,
We are happy to announce our freshly achieved milestone. 1500 committed members who are interested in what AirClinic has to offer is amazing.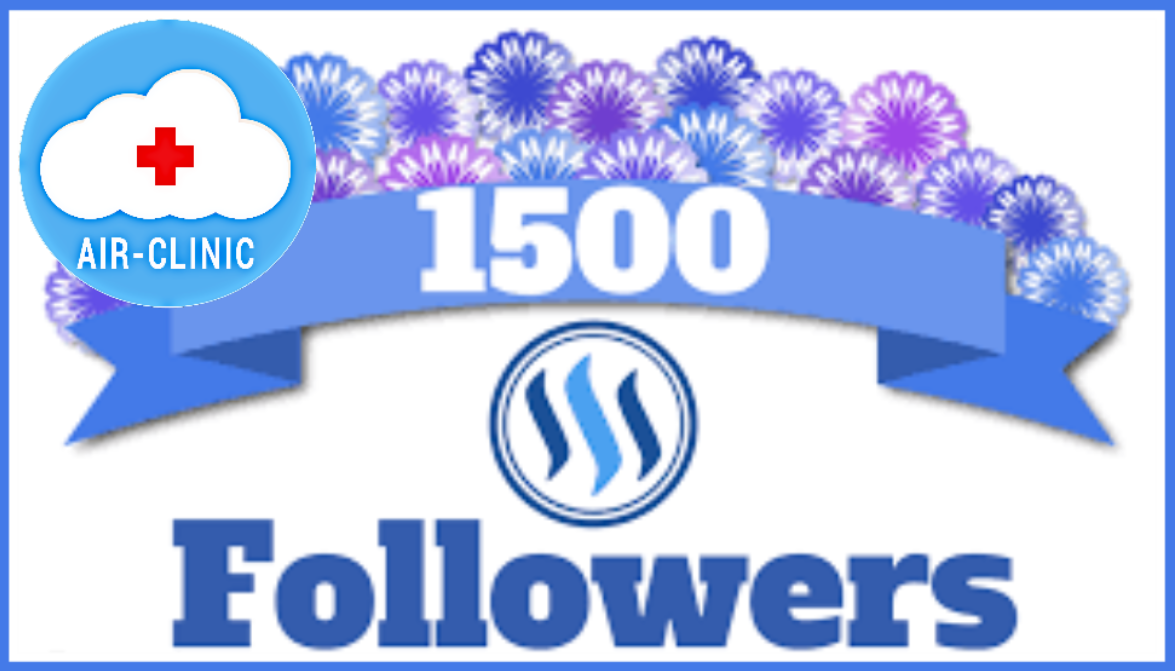 ---
The love we have received from you all in barely 5months of our existence has been inspirational. We too have never hesitated to give back love to you all in terms of SBD giveaways , Upvote splashes, contests, free daily health talk, ClinicFmRadio talk shows, free medical and veterinary consultations etcz.
Our big aim to touch your lives in different ways has not gone unnoticed by all of you. We truly appreciate that so much. It's a thing of joy that we have lovely Steemians who are willing to support what we do! For that reason, we shall continue doing more for our community to benefit!
Check Out Some Of Our Milestones:
1500 Community Members on Discord!
1500 Steemit Followers!
20+ Writing Contest Episodes With Over $200 SBD Awarded!
100+ Episodes Of Daily Health Talk
100+ Episodes of ClinicFmRadio Activities
80+ Free Medical Consultations
2 Outreaches Done & Resources Distributed To The Less Privileged via #ACOF
AIRCURIE CURATION of lots of health content on Steemit.
Rewards Awarded To Our Community Builders & Users.
And Lots More...

We haven't even started yet. This is just the very beginning! There are alot of major plans that we have which will all be coming your way very soon. Don't move an inch because we got you covered.
Have you followed @DHEALTH?
Incase you haven't please do so immediately because there are goodies coming your way soon from there. We are creating a very special structure to start rewarding medical contents. It's made for you and you alone! So follow and stay tuned for more details soon!
Stay Active!
Remember our daily timetable which will enable you to remain active on our server. Example by 5.30pm everyday, we hold daily health talks while continuing with radio activities on ClinicFmRadio by 8pm. All times are in +1UTC/GMT.
We are monitoring the activities of our most active members here on the Air-Clinic Leaderboard. Very soon we shall start rewarding active members who consistently rank in the top 100. Don't be left out!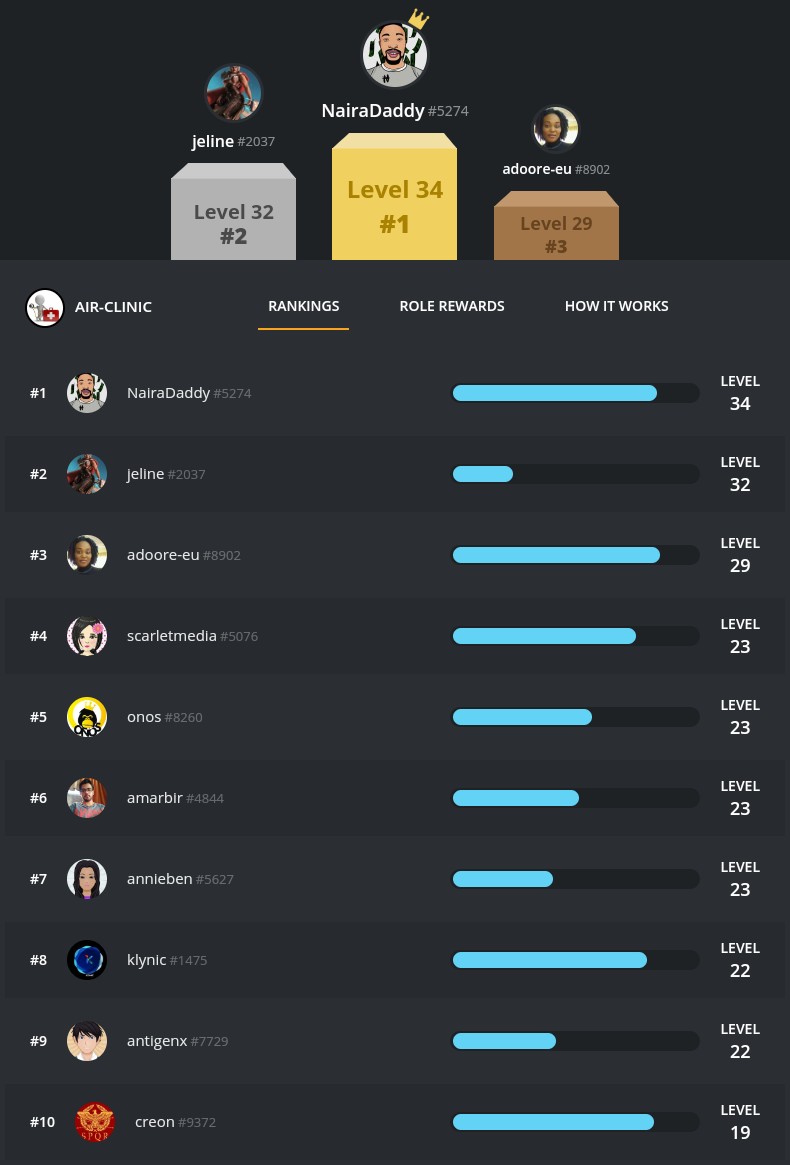 Criteria For Upvote Splash!
Upvote & Resteem This Post!
Leave a comment stating why you love Air-Clinic!
Follow @Air-Clinic & @DHealth Accounts!
You get instant 100% Upvote depending on how memorable your comment is...
😘😘😘😘😘😘😘😘😘😘😘😘😘😘😘😘😘😘😘😘😘😘
---
Always remember that...
💙💙AIR-CLINIC LOVES YOU!💝💝
Keep Steeming In The Clinic!
---