Hello Air-Clinicians & Friends,
If you are in Uyo or its environs, feel free to join us for our Offline Cancer Awareness Campaign. Its a medical outreach aimed at educating school children and teachers about this deadly disease. See details in the poster below: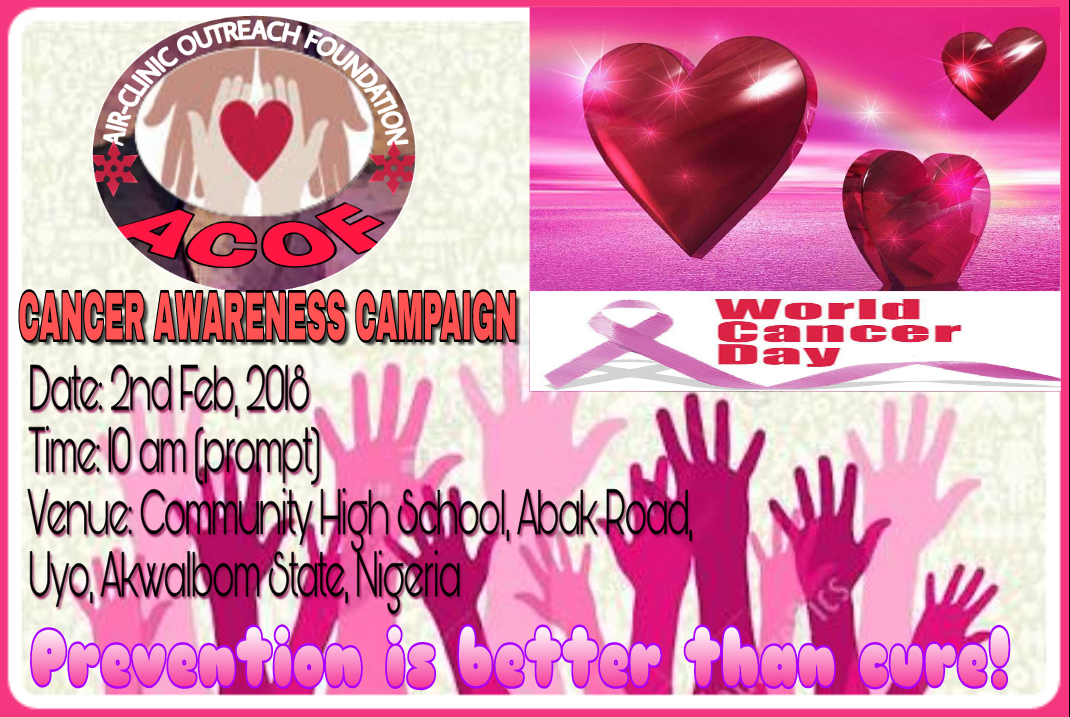 We @AIR-CLINIC have been planning an event for actualizing the first "OFFLINE CANCER AWARENESS CAMPAIGN" towards the World Cancer Day on the 4th of Feb. Its been great so far.
The aims include;
1- Educating the general public on prevention of cancer via online & offline means.
2- Screening tests for early detection of cancer.
3- Treatment of common cancers.
4- Counselling & Appropriate referral if it requires more expert management.
5- Participating in WHO Healthcare holidays for awareness
Our 3-Man Team of Project Co-ordinators have worked hard to make this a success. To help foster and fast-track the processes, we are all there live right now.
---
PRE-EVENT STREETVIEW
Check this post to see how @MagdnRobinson, @Gidionline & @XpressNG went to the offline to interact with people on the Streets of University of Uyo. Yesterday, they were able to find out what people know about Cancer. The next step now is to educate them properly.
---
@XPRESSNG Interviewing A Lecturer at Uni-Uyo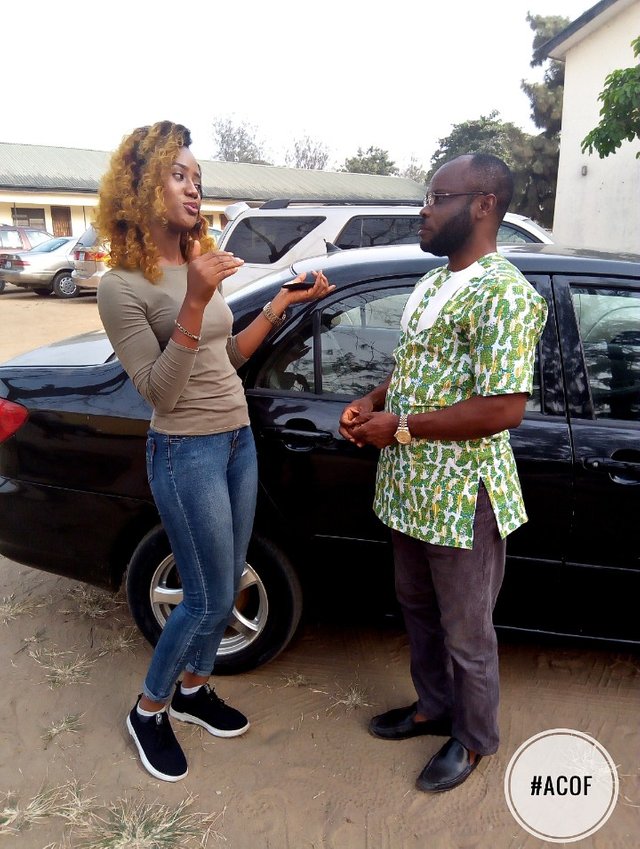 ---
@MAGDNROBINSON Interviewing A Student of Uni-Uyo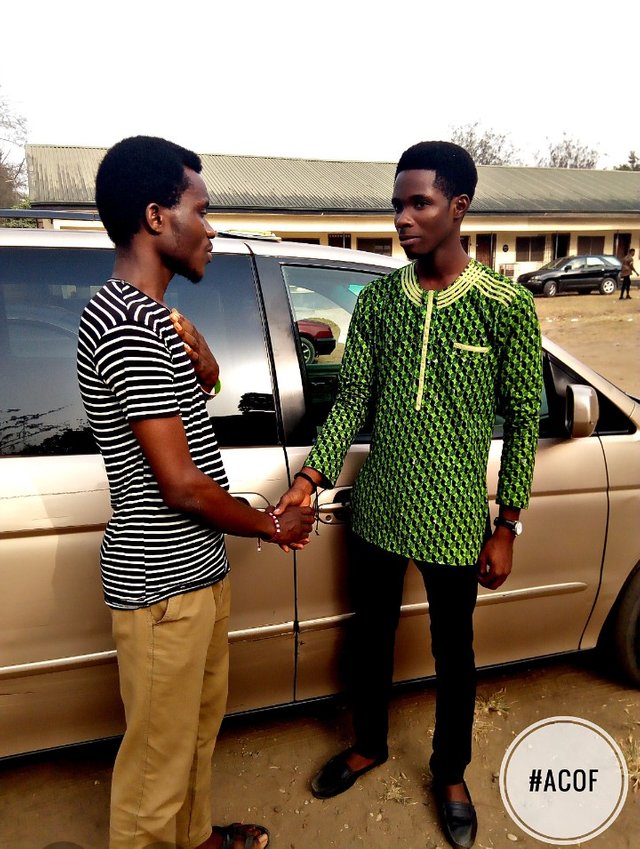 ---
@GIDIONLINE (Middleman) Interviewing Some Students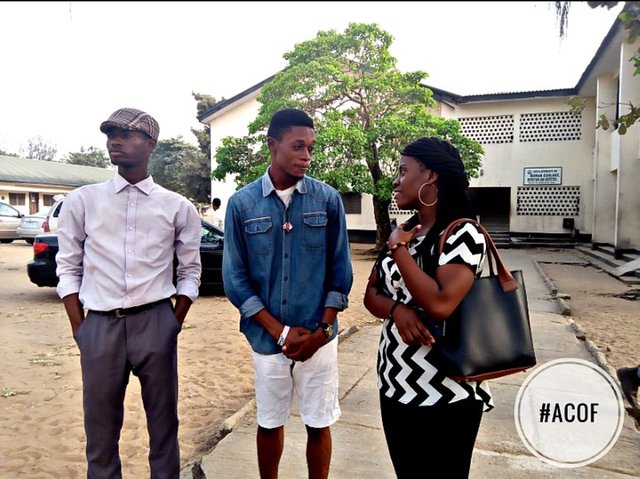 ---
OTHER PLANS INCLUDE;
Printing of T-shirts
Printing of Jotters & souvenirs
Printing of Banners & Handbills
Arrangements for Refreshments
Arrangements for Sound-system & possibly projector
Organization of Event programmes
All these have been done and dusted. Everything is ready!
There's also need for a pre-event roundtable talk with the organizers, school principal, teachers, prefects, etcz to help them understand the programme of events and possible sequence. This enhances ease and swift flow in what we do.
We will bring you all more reports as the event unfolds today. Thank you!
---
---
HOW CAN YOU HELP US IN ACHIEVING OUR AIMS?
1- Donate Steem/SBD/SP to @AIR-CLINIC.
2- Upvote & Resteem This Post For A Wider Reach
3- Volunteer Your Time Lets go heal the sick
4- Support ACOF by writing about us on your blog. Feel free to use the #acof and #air-clinic tags
5- Make suggestions of people or places you would love us to reach out to
Impossible Is Nothing!
---
If you are not yet a member,
JOIN #AIR-CLINIC ON DISCORD
See link here: https://discord.gg/rqded5m