Pavo's Leading Edge Technology Integrates IoT, Machine Learning, AI, and Blockchain to Enhance Crop Yields and Ensure Food Safety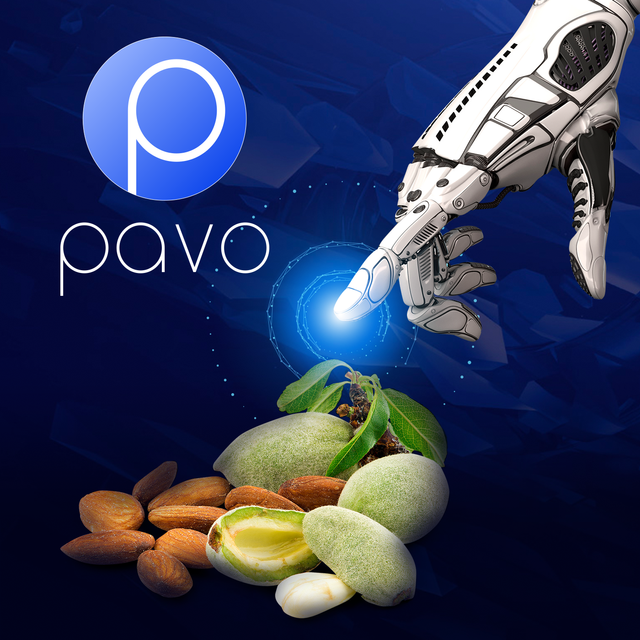 Food cultivation is one of humanity's oldest occupations, but as the world population grows and available arable land shrinks, further advancements in AgTech are needed to ensure that growers today will be able to feed the global populaces of tomorrow. The Food and Agriculture Organization (FAO) estimates that as the global population and temperatures continue to climb, food production will need to increase by 70% before 2050 if we are to feed the world's population. Innovations in agricultural technology have seen food production expand to over 120% of what it was 30 years ago. Yields have improved through better seed cultivars and pioneering technologies in equipment, spraying, and irrigation techniques, but new challenges like extreme weather due to climate change and tracing food-borne illnesses still dog the industry. Pavo is a company that has been at the forefront of solving the modern-day challenges faced by farmers the world over.
Pavo's seed-to-table business model helps growers increase yields with their sophisticated machine learning and leading-edge algorithms, while helping to eliminate inefficiencies in the supply chain through blockchain-enabled smart contracts and digital currency. The company offers software that generates reliable information about how fields are tended, and crops are transported, which will have a direct impact on the marketplace and food prices. The platform's AI technology enables farmers to constantly improve crops, while its blockchain capability ensures efficiency, guarantees transparency, and makes information accessible to anyone, from small farmers to large wholesalers to individual consumers. By equipping the farming and supply chain with IoT, Machine Learning, AI, and blockchain technology, Pavo will play a leading role in ensuring that the safety of the world's food supply will go hand-in-hand with increased production yields, farm rationalization, and more ecologically sound production methods.
The AgTech sector has already begun to adopt IoT and advanced software techniques such as Machine Learning and Artificial Intelligence (AI) to drive day-to-day farm maintenance and crop care. For example, new farming-centered IoT technology can address pruning issues, prompt growers to replace failed seedlings, and monitor water and soil nutrient levels. In fact, current team members of Pavo started collecting data years ago from hazelnut orchards in Turkey. By combining their deep agricultural knowledge with advanced data science and sophisticated IoT based monitoring and analytics of local crop conditions, Pavo is able to help growers care for their trees and plan for harvest in a much more effective fashion.
As part of their holistic approach, Pavo created a risk assessment score that provides an early prediction of where powdery mildew is likely to attack. It's a devastating disease that can decrease yields by 30–70% if left untreated. Through their advanced data modeling, Pavo's technology can provide an early indication of disease hot zones, allowing farmers to focus on areas where their attention is needed to make best use of their limited resources. The company's agricultural experts combine decades of crop yield records with machine learning software algorithms to develop predictive models for each stage of the hazelnut growing cycle, helping farmers to optimize growing conditions and yield, and to manage labor and equipment requirements well in advance. Their system even allows growers to track productivity for each particular tree in their orchards.
However, Pavo's IoT and AI capability moves beyond the farmer's field. Their technology can also track and adjust shipping conditions throughout the delivery process via API partnerships. It can monitor trucking refrigeration levels, and allow for remote adjustments, which helps to reduce food contamination and minimize energy consumption, both of which contribute to lower overall costs for the consumer.
Pavo pushes the envelope even further by integrating blockchain capability into their platform. The decentralized nature of their project mitigates against malicious attacks on IoT systems within the ecosystem. Meanwhile, their blockchain-based smart contracts have the capability of providing 'digital provenance' for every single food item, from farm to table. This innovation pushes the concept of food labeling well into the future. With blockchain, a consumer will be able to locate exactly where their produce was harvested, as well as when and how it was stored and transported.
Incidents like the E. coli outbreak in the United States in early 2018 will become a thing of the past. The outbreak was eventually traced to romaine lettuce grown in Arizona. However, the produce was only labelled as "grown in America," so the CDC advised all US consumers to dispose of any romaine lettuce products as a precaution. (Aside from the health issue, the blanket order to dispose of romaine lettuce products resulted in the waste of tons of food that was otherwise safe to eat.)
With Pavo's blockchain capability, an organization like the CDC would be able to pinpoint the exact origin of the contaminated food and where it was shipped, as well as precisely which products contain any given ingredient. This will give consumers peace of mind and will allow regulators to more quickly contain contamination outbreaks and potentially save lives.
By integrating blockchain technology into their overall software platform, the Pavo team has also developed a system that will usher in a new era of food democratization and reseller accountability. After all, the role data plays in advancing the agricultural sector and ensuring that even small farmers can make a decent living growing food isn't limited to only improving production. The World Bank has said that advancements in technology and better access to financial instruments are an important component in meeting the world's 2050 food needs. The platform's ability to integrate data from the field directly with smart contracts will provide a new level of transparency between farmers and financial institutions. Lenders and insurers will be able to distinguish between high and low risk opportunities based on reliable data and real information directly from the field. This will allow them to offer loans and insurance to a broader audience with more certainty and transparency than ever before. At the same time, this universal transparency means small regional farmers will be able to sell their high-quality goods directly to the global market and to price their products fairly based on their true costs, and consumers will be able to make informed purchases.
Pavo's innovative data-driven solutions for the agricultural sector will provide farmers the tools to manage their fields today and will open new avenues for collaboration between farmers the world over to improve the industry of tomorrow. As more growers participate in the project, more data will be available for more precise machine learning and modelling. Financial institutions will be in a better position to identify successful ventures, and wholesale buyers and consumers will be able to guarantee food provenance and quality. It's a winning solution for all.