1st Counter Economy Exchange a SUCCESS!!
Meet my new friend Sam.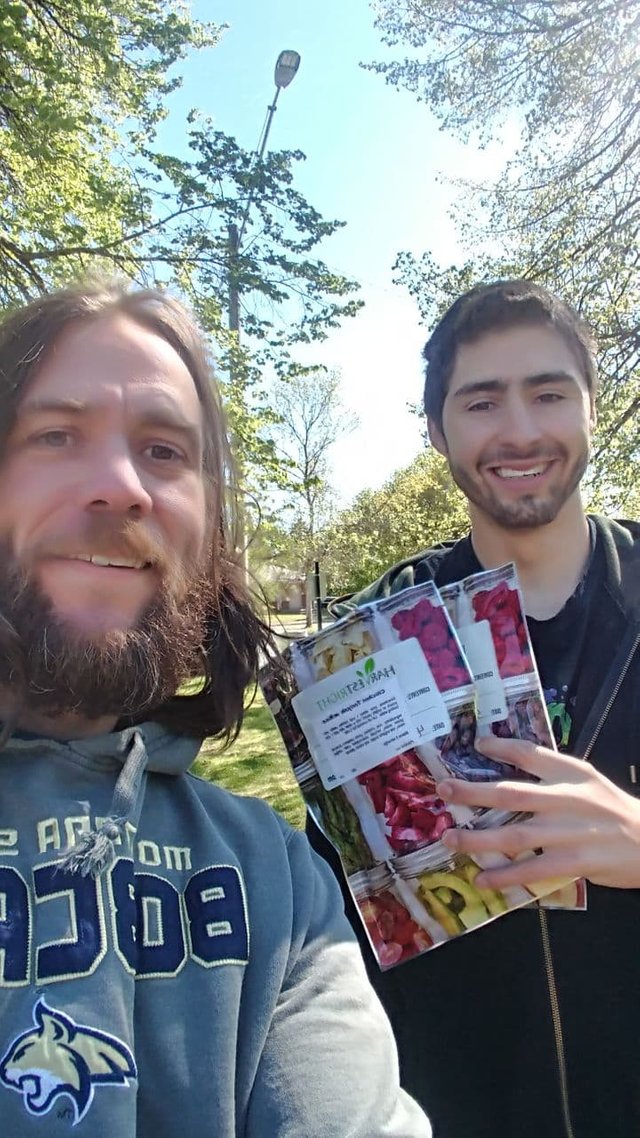 I met Sam at the park today where members of our community gathered to offer things to other members of our community without participating in our current oppressive, permission oriented economic system. Sam and I made the first transaction in this local effort to build something different and truly free. We settled on Sam sending me some VeChain for some freeze dried teriyaki chicken! More to come on the successes of our first meet up!
Support Questionable Authority and Independent Journalism with Cryptocurrency or fiat currency
Pirate Chain(ARRR) - zs1txwcrkpzuxk9qscf993xpwxa59ryng3mqajfcu6hs988ety6r8enxutku5a7pgk8npr3q8mcz2y
Monero - 876CskHzzPL1d1npiYMUk5dGyLS5zo5swSn6SmhcHBvdH1GsQqMdxzwMxKTU27eZyZAjdjRxVDZQRZprsNcqDuzA6AHf6NH
BitCoin - 34LMmp4Pc2kQuRKmBCqhakD7EZudVsNY3S
Ethereum - 0x08aac07654b5f74eb7d3be80e369d2db5bfd2bfc
PayPal
Venmo
Cash App - $QuestionableAuth
Follow me on Flote.App to catch all my posts.
This is the place I will share video's, blogs, etc. It will be the one stop shop for all things QA from here on out. I will also be doing all of my Livestreams from here on out on Flote.App so come join me on a censorship free blockchain based social media app for everyone!
Start using LBRY/Odyssey as your new video platform to watch and upload.
Click here to start earning crypto currency for yourself and your favorite creators!
QA Now available on "Activism News Network" on ROKU!
Commercial free access and exclusive content from this channel and over 20 other activist channels for $3.99/month. Follow the links below to get more info and sign up. No censorship on this ROKU channel.
Activism News Network website
Sign up for the channel on ROKU $3.99/month
Check out the QA Merchandise shop here! Support us and show your love for freedom at the same time:
Click here for Spreadshirt store
Click here for TeeSpring store
Find QA everywhere online!