The Black Market Makes The World Go Round
Whether people like to admit it or not the Black Market otherwise known as "System D" is what powers the global economy. From illicit drug sales, sex workers, fake Louis Vuitton bags, and more the underground markets keep the world prosperous, and this will continue until all systems combine.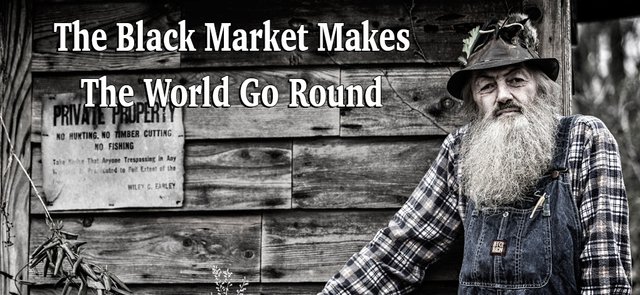 The Shadow Economy Runs The World and Everyone Participates
Lately, governments and the establishment's mainstream media are pointing at online Dark Net Markets as a problem. Little do they realize that these online havens are minuscule compared to the shadow markets happening every day in the real world. In fact, Black Market trade encompasses so much of the global economy it trails closely behind the United States GDP annually. Being a harder sector to measure economically it may even be the forerunner within the world's economies. In November of 2011 a paper published on the Freakonomics.com web page explains:
"The total value of System D as a global phenomenon is close to $10 trillion. Which makes for another astonishing revelation. If System D were an independent nation, united in a single political structure — call it the United Street Sellers Republic (USSR) or, perhaps, Bazaaristan — it would be an economic superpower, the second-largest economy in the world (the United States, with a GDP of $14 trillion, is numero uno)."
Often times people don't realize they participate in counter-economic activity every day. Whether it be trading a few loaves of bread for a bag of potatoes in an untaxed environment or participating in a sexual act for money. The counter-economy entails far more than arms trafficking and smuggling drugs across borders. It can be any simple transaction that undermines the rule of law. The concept of counter-economics was first discussed by the Libertarian philosopher Samuel Edward Konkin III (SEK3) with the word "Agorism" defined in his papers. In the paper, the "Agorist Primer" SEK3 explains that counter-economics is meant for everyone and nearly all global citizens partake in its activity from one extreme to another. SEK3 details:
"Agorism is a way of thinking about the world around you, a method of understanding why things work the way they do, how they do, and how they can be dealt with — how you can deal with them.—Agorism was meant to improve the lot of everyone, not a chosen elite or an unwashed underclass."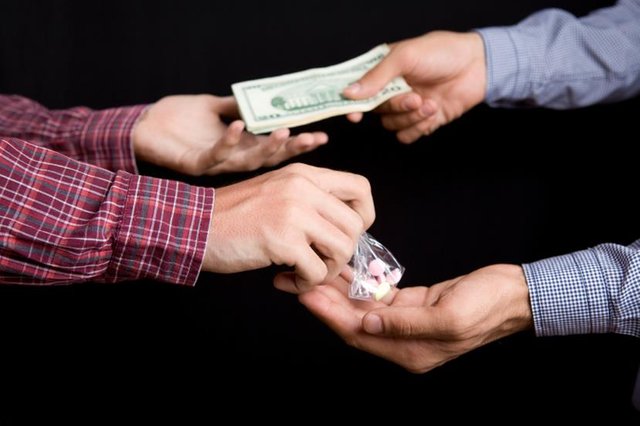 Those who utilize the shadow economy typically can benefit in many ways unless they are caught by the nation state's monopoly of police. These officers enforce the rule of law with excessive force, guns and the threat of a cage. Yet people still manage to sell drugs, pirate music, and software, launder money and evade taxation by any means necessary. The reason the Black Market methods are so appealing is because funding happens exponentially without the pillaging by third party bureaucrats. These groups of sociopaths hoard all the money and create tax farms where individuals are literally free-range chickens. Sure you are allowed to choose a career and buy yourself quite a few things from their precious regulated white markets. But essentially you are no more than revenue in their eyes, and you are basically just a nine digit number.
Legal Cannabis Experts Are No Different Than Snake Oil Salesman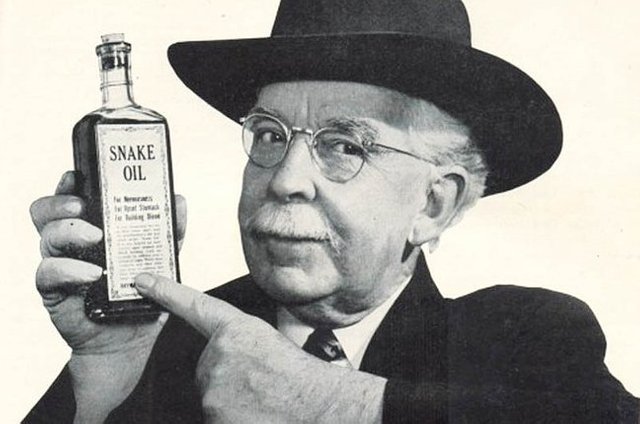 This day in age there are many people finding a new gold rush in the legalized cannabis markets. Unfortunately, those following the rules and abiding by the policies of bureaucrats and actually bolstering their opinions are frauds. Through the Black Market and the use of Agorism cannabis dealers are more consistent with freedom. As SEK3 explains, "Hold on to the virtue of consistency. The refusal to compromise, to deceive oneself, to 'sell out' or to 'be realistic.'" This means those playing with the state to legalize marijuana act inconsistent with the value and principles of what they believe they are fighting for. They claim to be activists but in reality, they are subordinate free range chickens allowed to choose a career in the legal cannabis industry just as long as they fork over 30-40% of their revenue.
In time people will learn as the white markets, the central banking system, and the bureaucratic systems fail. Global citizens might realize how absurd regulations and state-enforced policies are and understand that the economy the world depends on is ultimately the free market. A true Laissez-faire system will include the black market, but it will not remain in the shadows when it rises above sociopathic policies and systems. It will just be. When people are downtrodden by the nation state's network of failed rules, they won't even think about what color these markets really are as it will become so blurry people will just participate in pure human action.
Unfettered Human Action & Laissez-faire Is the Only Fair System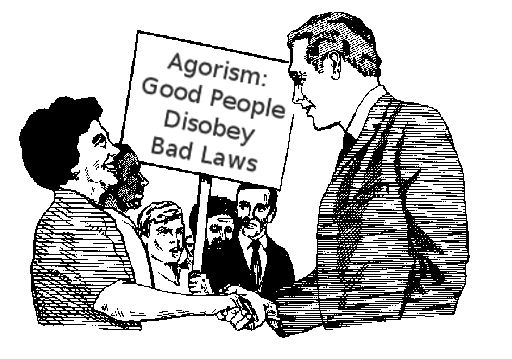 The study of human action (praxeology) explains this quite well and thinking about the market the way it's traditionally run today will be a concept of the past. System D is growing stronger each year, and the nation states are feeling they are losing their grasp on society. Eventually, in time they will ultimately lose control of the power they hold and the free market will fix the havoc and wreckage they created. Representative governance is slowly becoming a dying tradition, and the world is moving towards a more decentralized nature. This nature will encompass the Black Market methods, and those who are inconsistent with freedom and choose to join the establishment will someday be akin to grifters and con-artists.
References:
http://freakonomics.com/2011/11/01/the-black-market-is-the-second-largest-economy-in-the-world/
http://www.forbes.com/sites/benzingainsights/2011/11/07/rise-of-the-shadow-economy-second-largest-economy-in-the-world/#36dd6d2c5d38
http://www.kopubco.com/pdf/An_Agorist_Primer_by_SEK3.pdf