The State Puts On It's Clown Mask
Original:
Boris Johnson: the clown is crowned as the country burns in hell
Apt comparisons have been drawn between Johnson and Churchill. Bumbling 'buffoon' stumbles through the 'crisis' times. Both loyal Zionists, Churchill galvanized millions into a mass slaughter after he declared war on a nation that's main crime was being even more statist than the UK. He was characterized in the 'free press' as a bumbling incompetent before, during and after that war. It's interesting how many of these sophisticated, intelligent, wise and peaceful worshipers had no problem collectively and enthusiastically following him throughout the entire bloody episode. The buffoon is a great persona for the State to hide behind.
john_wayne_gacy.jpg (449x333)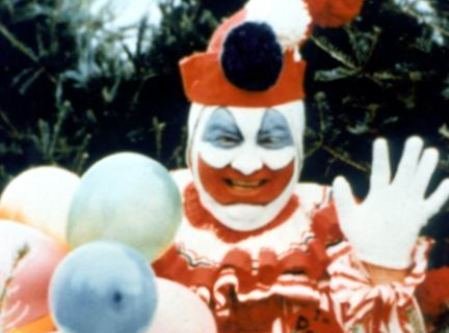 No end of control, destruction, theft and torture can be passed off as unfortunate 'mishaps' on the road to 'salvation'. Now that May and all her predecessors have set the stage, what better way to pretend there's 'nothing to see here' than to have a jovial 'Bojo the Clown' at the top.
I expect another round of shock (after Trump) when asked what my view of these 'clowns' is and I reply 'dangerous'. I'm supposed to appreciate, with a knowing grin, that these 'incompetents' are brought into existence by the popular foolishness of the 'masses'. That's the narrative the State (mainly via it's media) wants you to conform to. Whatever you do, don't take any of it seriously, don't you understand ... it's all just a big joke ... (just don't point out that the joke's on you) ...