Drill N° 1The instep pass
Andre Gray Soccer Academy
Here is my first video practicing Exercise Number 1 - "The instep pass" with some children from the Community
---
How did we meet the academy?
A couple of days ago reviewing my friend's blog @manuelramos a group of people found out about the Creation of the First Virtual Soccer Academy in our Chain of Blocks. The first thing I did was to talk to my friend Manuel and ask him about this academy, then he held a Web Cam meeting through the Zoom platform where he explained how to publish and how to do the exercises.
Thanks to these talks that Manuel gave us, we were motivated to make the videos and start practicing our soccer techniques together with Andre Gray Academy.
I publicly thank the developers of @oracle-d for creating this new application within the Chain Of Blocks, Andre Gray for being part of this initiative and being a motivation engine for many young people and especially for those who do not have economic resources and last but not least my personal friend @manuelramos for always being contributing with us on those developments that are made in our Chain Of Blocks, thanks to the know this academy and therefore we present to you, our first video.
Venezuelan Cell of the Andre Gray Football Academy
San Cristóbal - Táchira - Venezuela
---
---

If you want to apply with an entry you must take into account the following
Visit the Official website of the Academy.

Watch the first video of exercises and skills uploaded by Andre Gray.

Practice the exercise and then record a video of yourself doing the exercise shown by Andre Gray.

Upload the video to YouTube or DTube of your choice (you can also upload it to both social networks).

Visit the @agfacademy website again, log in to the web portal and paste your video link there. You can also add text and other images to the publication. You can also include a personal thank-you message to Andre Gray.

Be sure to use the #agfacademy tag to qualify for Andre Gray's positive votes.
You can share your entry in other social networks

For more information visit the following pages
AGFacademy Website
Promo-steem
Oracle-D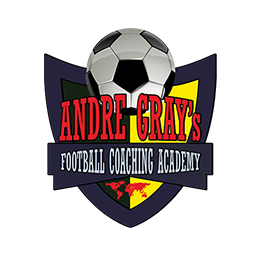 Thank you for reading me, see you in an upcoming publication