Africa leapfrogs with technology, this is a well established fact.
For example many of Africa's smart phone users have never owned a PC or a laptop.
We may soon witness not only an African technological leapfrog but a financial one as well.
Traffic is starting to be spread throughout Africa's major centers with some very large blue dots in major cities.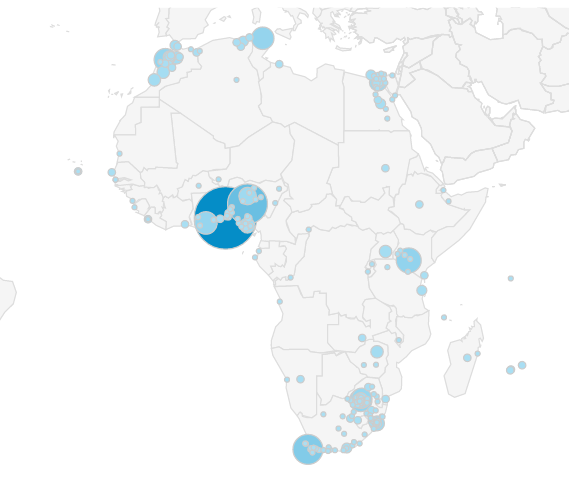 The Steemit user base in West Africa is expanding most rapidly, similar to what we saw in the initial phases of the viral growth in South Korea.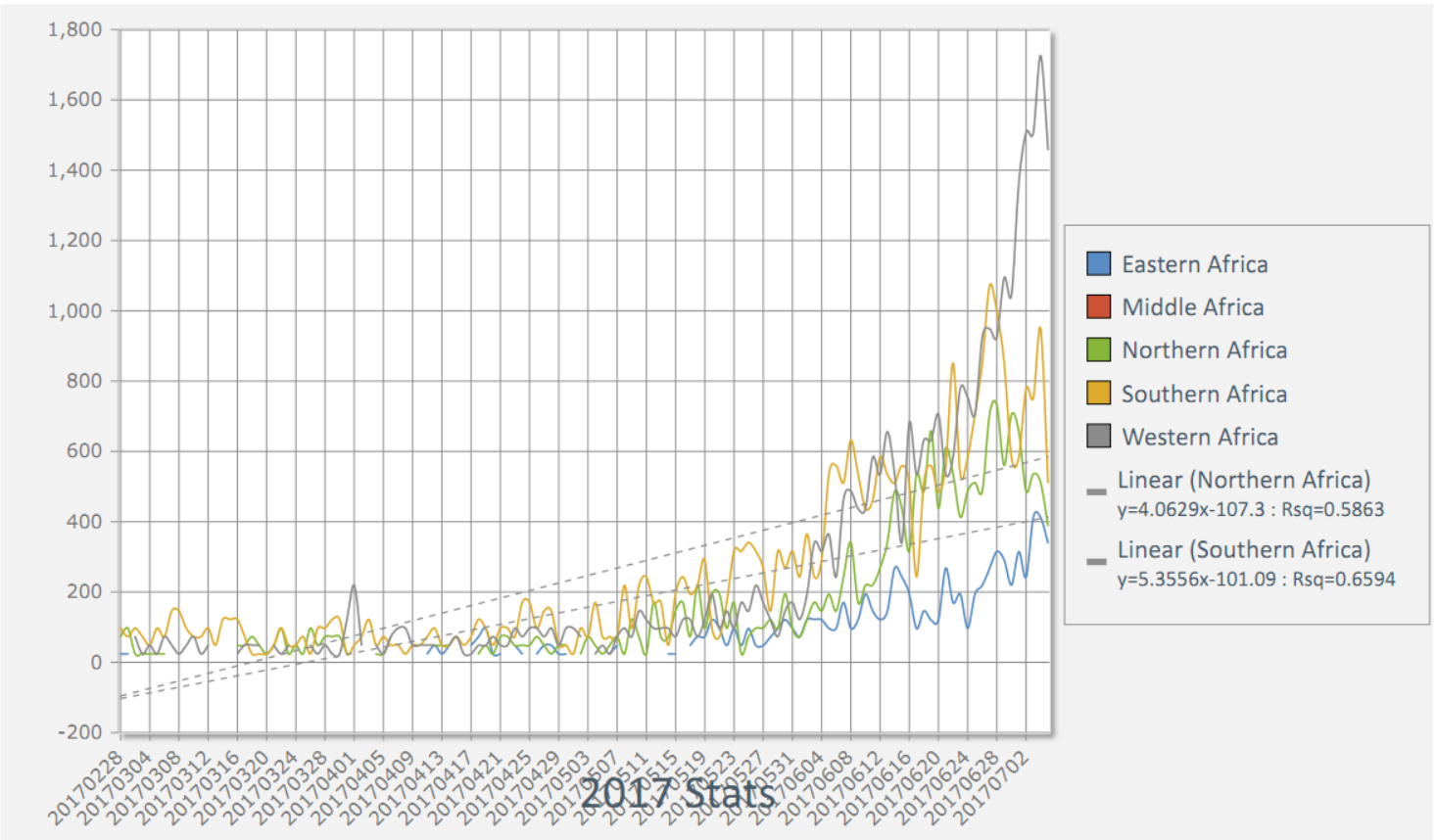 If we zoom into West Africa we see that this traffic is mostly coming from the English speaking countries in West Africa; Nigeria and Ghana.
The cities being, in descending order, Lagos, Abuja and Accra.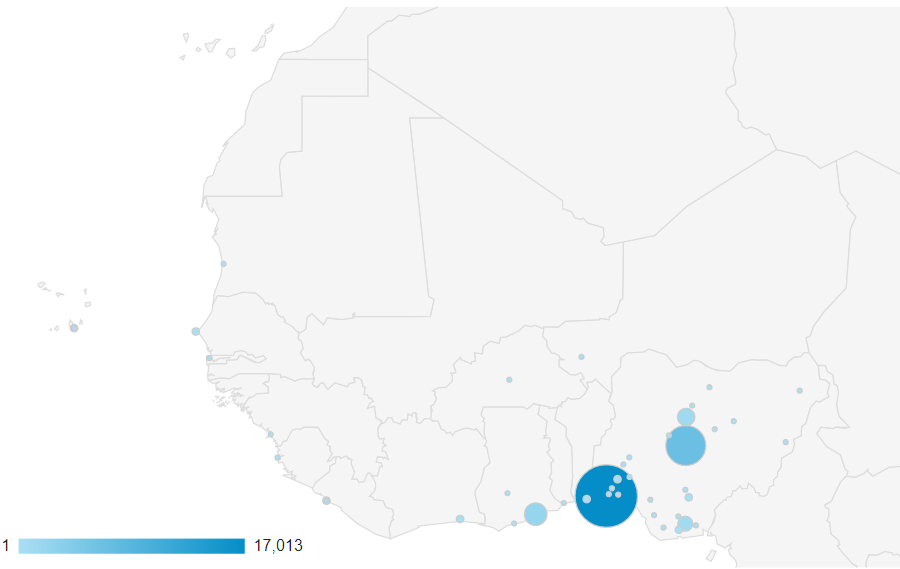 Lagos has jumped to 5th place worldwide, from 20 or so a couple of weeks ago (ignoring the "not set").
That is roughly equivalent to 80% of the traffic out of New York over a comparative period.
This hints strongly at going viral there as well.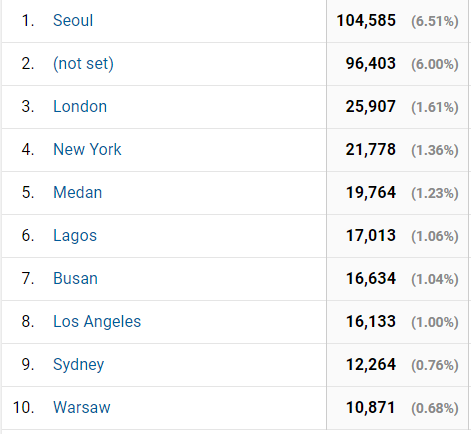 This has very interesting implications.
Many of these users will not have had bitcoin before. STEEM will be their first cryptocurrency.
This is not unique, since Steemit is introducing many people to cryptocurrency.
What is unique is that many of the STEEM account holders will be people that have never previously had a bank account.
A technological and financial leapfrog indeed, similar to what happened in Kenya with mpesa, except this is crypto and feeless.