Birth and Rebirth
Out of the crevices of the imagination that started off as a little seed in the heart of humankind, arose a renaissance that have come to chart a new course in the steem blockchain and in the eSteem platform - yeh!!! The Esteem University Africa (eu-africa) is born. But what is this renaissance about? Just fasten your seatbelts as we soar through the terrain.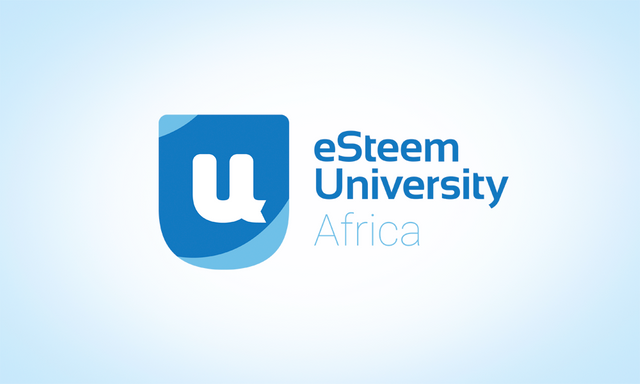 What is eSteem?
This is not an entirely new term in the Steem blockchain. This is an app built on the Steem blockchain, and as a matter of fact; it is the next big thing in the entire Steem blockchain, with added features of simplicity, user-friendliness, and robustness. For starters, you can get the mobile app for iOS, for Android, and the Desktop Surfer.
In pursuance of the idea behind the proliferation of contents using the eSteem app, the idea to further enlighten the public about the benefits embedded in the establishment of eSteem university arose - "Awesomeness overloaded!!" You would say.
What is eSteem university? Who are we?
Conventionally, the term "university" is synonymous with learning and the acquisition of skills; and that is exactly what eSteem university is summarized to be - A community established to help people acquire new skills and to improve on their existing skills (which include; content creation and et cetera), while at the same time having fun blogging with the platform; and also providing meetups to physically proliferate these knowledge. So by definition; eSteem university is set to go beyond the walls of "online blogging" into a brand new trail that has been blazed from the crevices of man's thoughts.
Who is eSteem university meant for?
It is meant for you and I, and participation is opened to everyone and limited to none (come one, come all) - after all, knowledge; they say; is power. So this is our own way of empowering the world around us, and ultimately creating an impact that the steem blockchain would live to remember.
To join the trail of the like minds, you're invited to join the eSteem university discord (the link is down below; so just keep reading), and rob mind with brilliant minds. An introduction would suffice at the point of entry, so we would get to know you better, and you can ask questions too. But one very important thing is - don't forget to feel at home, lol... that's the spirit.
What are we looking at in the future?
We are looking at the future where everyone would have been improved (both in content creation, skills, and in acumen) astronomically, and the empowerment would be visibly evident for all to see. But for that to happen, we need to pull forces together, and be determined to succeed. Just like Neil Armstrong said:
This is a small step of a man, but a giant leap for mankind. - Neil Armstrong.
Where is it happening?
In concise; eSteem Discord official 🏢
Why Discord?
Discord is home of Steemian(s).
Discord is available on the Web, for Android and iOS Mobile📱.
After you login into your Discord successfully, Join eSteem Server,
Navigate to ESTEEM UNIVERSITY Category, then to #esteem-university-africa Channel. Welcome Home 🏠!
See the Steps given in the Screenshots below with annotations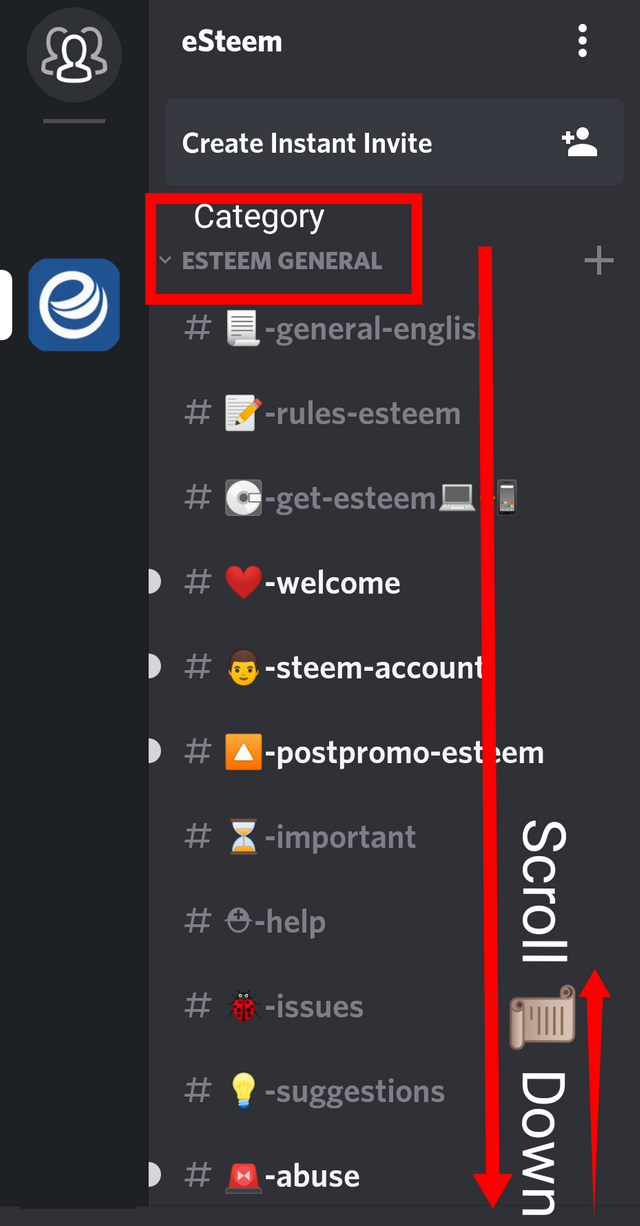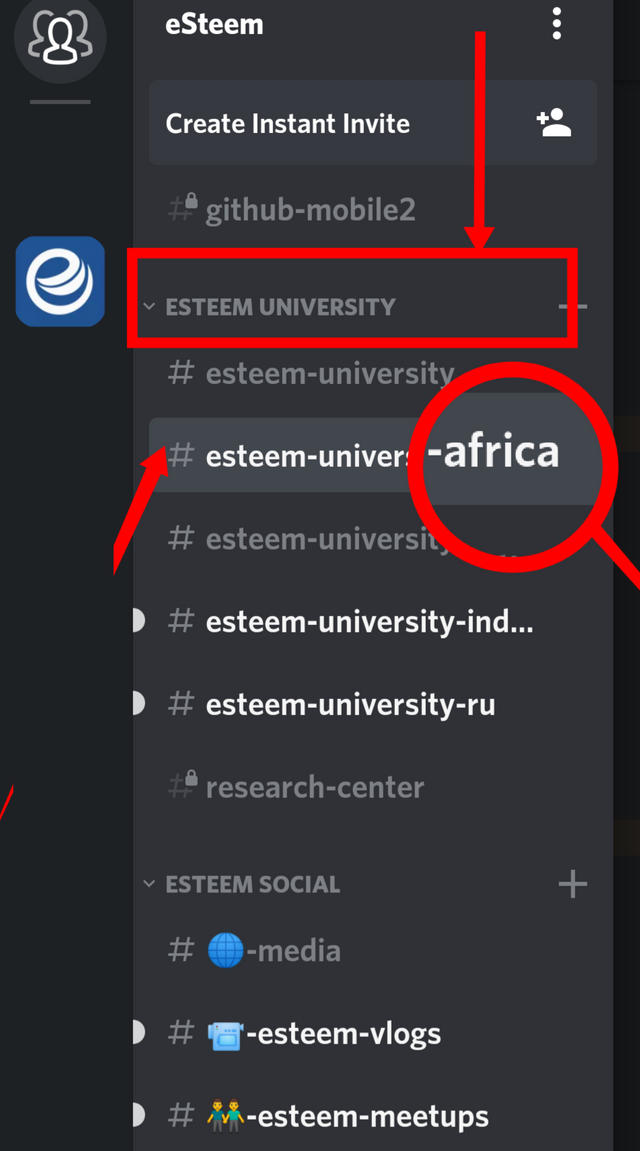 God Bless eSteem ♨ God Bless Africa
---

| iOS | Android |
| --- | --- |
| | |

info@esteem.app
🌐eSteem.app | 👨‍💻GitHub | 📺YouTube
✍🏻 Telegram | 💬Discord