Saithe here bringing you today another affirmation for your journey on being more positive in life. Now let us find a quiet place for relaxation and begin our affirmation 😁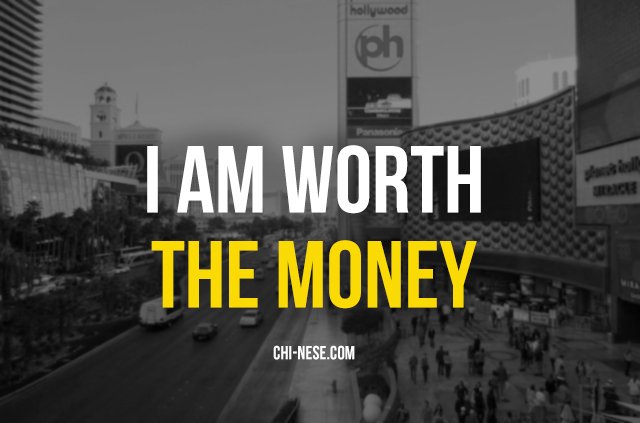 IMG source


With the surge of popular reality stars, we tend to forget that they are just humans like ourselves. We give them more worth than they deserve that we value ourselves less every passing day. The materialistic lifestyle that we have also mean that we value electronic gadgets more than human interaction.
We mostly value other people highly that we tend to value ourselves lower. We need to accept that we eat the money we currently make. By accepting ourself worth, we can see ourselves making more.than we are currently.
We must not forget to reward ourselves on very noteworthy achievements.
WHY DO AFFIRMATIONS?


Affirmations is a sentence or a set of words that helps in refreshing your mind and flush out stress and anxiety. Think of it as a mini meditation that you could use everywhere you go.
IT IS ACTUALLY FREE!! 😁 unlike meditation/reiki courses, you don't need to pay someone to learn affirmations. Just Google up some quotes in YouTube and viola!! Your now set to do affirmations.😀
😉😉Feel Free to post your personal affirmations on the comments😉😉



Do you like affirmations too? You might even like these posts even more 😀😀
How to change your life with daily affirmations by @alcibiades
If You Hear It Enough, You'll Believe It - Daily Affirmations by@creatingkj