CM Punk, All Out, and the mindset of wrestling fans
With All Out just 2 days away, one of the biggest stories in the build-up has been the question of wether or not CM Punk will appear for Cody's massively-anticipated event. I won't focus on wether or not I think he will appear, since I'm not qualified to say. I will just try to give my take on CM Punk, his professional wrestling career, and the current state of many members of WWE's fanbase.
Right off the bat, I just have to say that CM Punk is a once-in-a-lifetime performer. While he's also, of course, great in the ring, it's CM Punk's mic skills that have made him stand out more than any wrestler of his generation. CM Punk is unlike anyone else on the mic. He oozes charisma in a way I have never seen in anyone else in my life. As he goes on with his promo he has you hooked in. He always seems in control, always seems like he knows what he's gonna say right from the very start. He sends out a message of a charismatic leader, someone you can't help but admire and love, a message only strengthened by his great theme song. I don't think I've ever seen anyone more skilled on the mic than CM Punk. I would even go as far as saying that he's better than Paul Heyman, better than The Rock and better than The Miz, and those guys are the best mic talkers of the modern era alongside him! I would say that, in my opinion, he and John Cena are about the same level, but that's besides the point. I have never been more invested in a promo than when I listened to one of his legendary ones.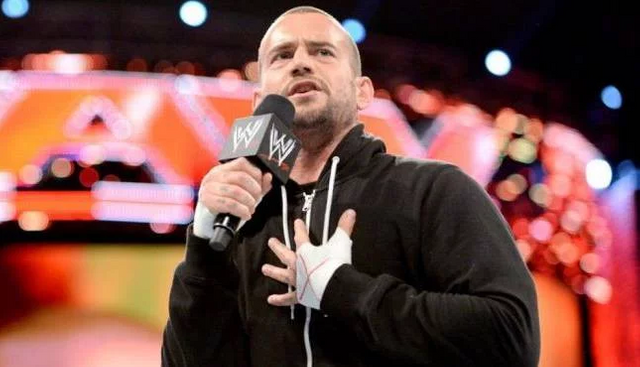 But the problem is that CM Punk is too good. He's so good, that a lot of wrestling fans have fallen into a trance, where to them, nothing would be good unless CM Punk was in WWE, and that's a very bad mentality to have. Not only does it only bring negativity, it's quite insulting to the wrestlers that are in WWE, who work their asses off to get over and to get up the card, just to meet more negativity from fans just because one guy isn't on the show.
It seems like this mentality is starting to fade away, but you never know. I thought it was gone in 2016, but the "CM Punk" chants still came back from time to time. In early 2017, something really disgusting happened. Seth Rollins and Triple H were in the ring in the build-up for their match at WrestleMania 33, and they were having this really emotional segment, with Rollins on crutches, and Triple H eventually beating him up. And what did this great Raw crowd do? They chanted "CM Punk", because that's what mattered to them. Not Seth Rollins looking to finally get his revenge on Hunter, but a guy who had been out of the company for 3 years by then, and who was never going to come back. Now that's just insulting.
But back to All Out. I would love to see CM Punk at All Out, because it just spices the competition between AEW and WWE even more, and because, again, I just love CM Punk. Will we see him? Will we not? Only time will tell, but fortunately, that time is just 2 days.