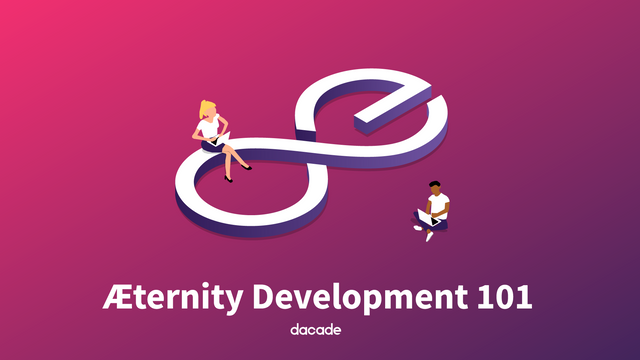 I finally finished and uploaded my Aeternity Development 101 course project today on dacade.
I created a site for my school mimicking the official portal school site (https://eksueportal.eksu.edu.ng) but modifying it payment structure by implementing decentralized method of payment. I created a platform where students of Ekiti State University don't have to face the problem of going to the bank to queue for 3hrs just to pay by eliminating the middle man (banks) and making the payment in a decentralized way through the means of Aeternity Smart Contract.
I built this HTML, CSS, JS and Sophia. HTML for the website layout, CSS for the website design and responsiveness, JS to interact with the website and to call the Aeternity Smart Contract, and Sophia to create the Aeternity Smart Contract that makes the website a decentralized system. To get started with this visit https://dacade.org now. (Note you won't only learn how to build decentralized system but also get paid the sum of one hundred dollar [$100] in AE after completing the course).
My GitHub repository link to this project is https://github.com/emmanuelJet/Aeternity-Development-101. To see the whole platform kindly visit http://emmanueljet.github.io/Aeternity-Development-101 while the decentralized daepp can be found using http://emmanueljet.github.io/Aeternity-Development-101/site/payment.html.
Thanks to Moritz Stellmacher, Hector Linares, @barineka, Dacade, and Æternity for the completion of this project.
If you want to learn more about aeternity and how to make money with cryptocurrency you can join our Aeternity Ekiti Community on Telegram, Twitter, and WhatsApp. We look forward in connecting with you.
Once again thanks to Dacade, and Æternity for making this possible, watch out for more from me using Aeternity Smart Contract.