Potrait of a Girl
Hi Guys! Not drawing yesterday I felt an urge to pick brush to draw again and happend to use my favourite medium: watercolurs. Normally I do not do persons potrait, however I wanted to draw a famous actress I like but due to my limited skills the potrait doesn't look much like her. So I just named the topic "Potrait of a Girl" instead of the name and decided to post because I like how it turned out. I had quite a hard time to do the face and nearly wasted the drawing. Check it out for yourself and do answer me if it the face relates to anyone.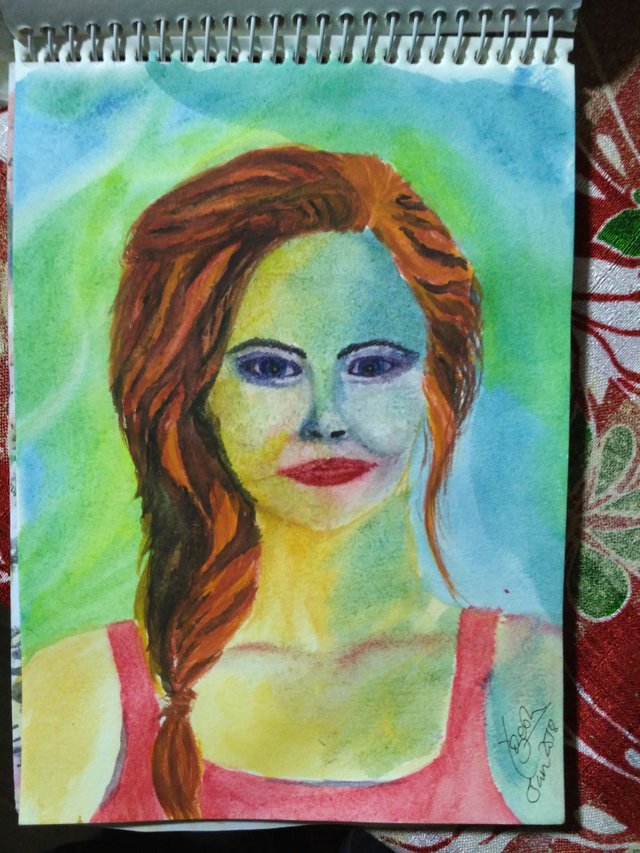 I used Sakura Koi watercolours on 140 gsm watercolour paper using brushes of various sizes. So, here are the few snapshots taken during the drawing process: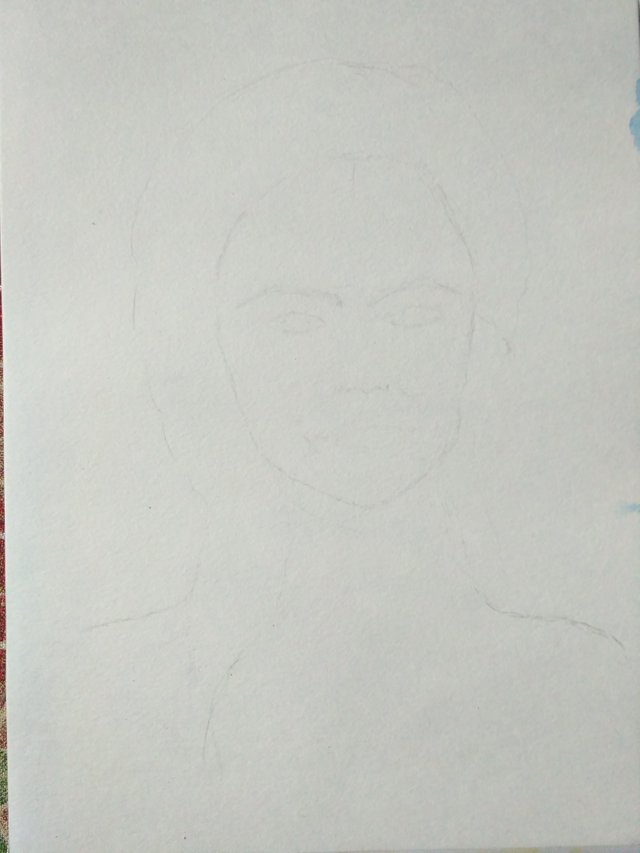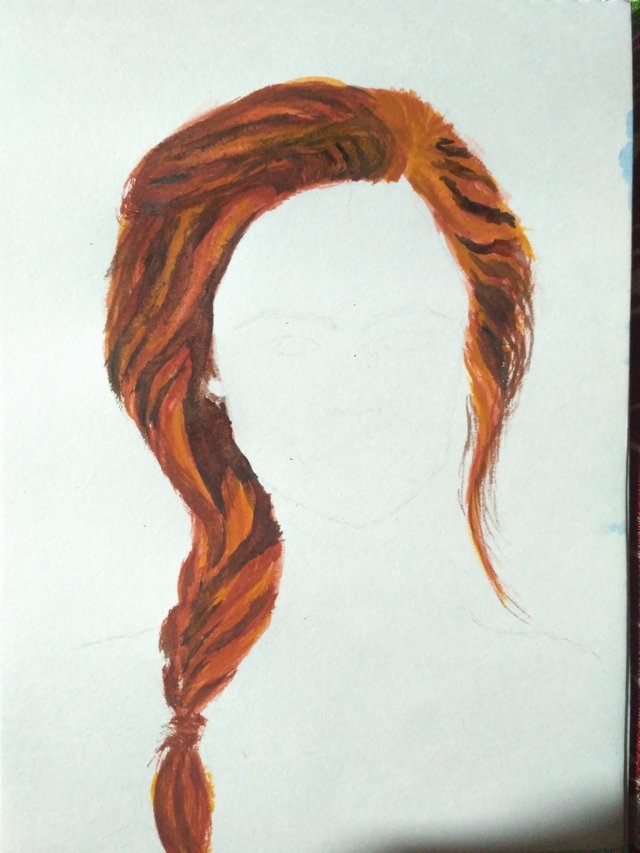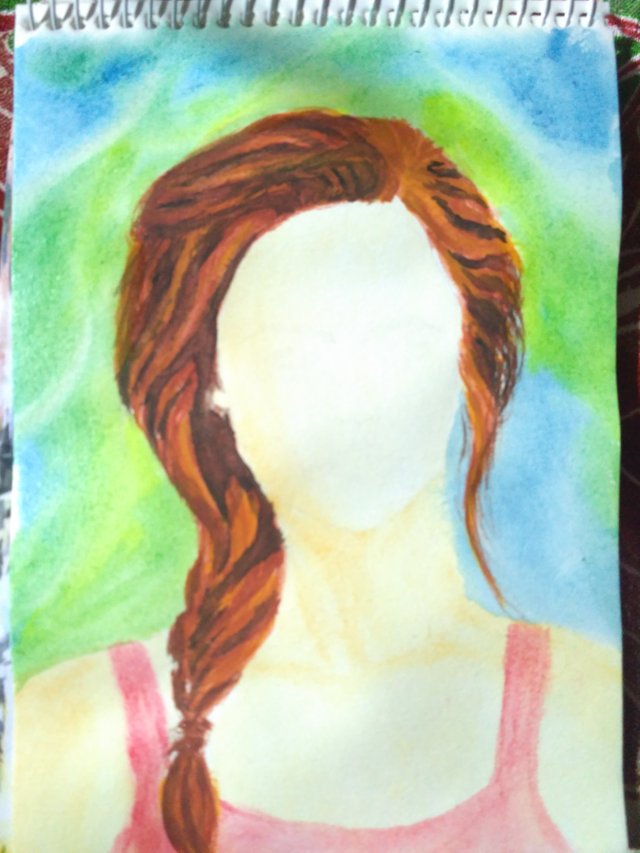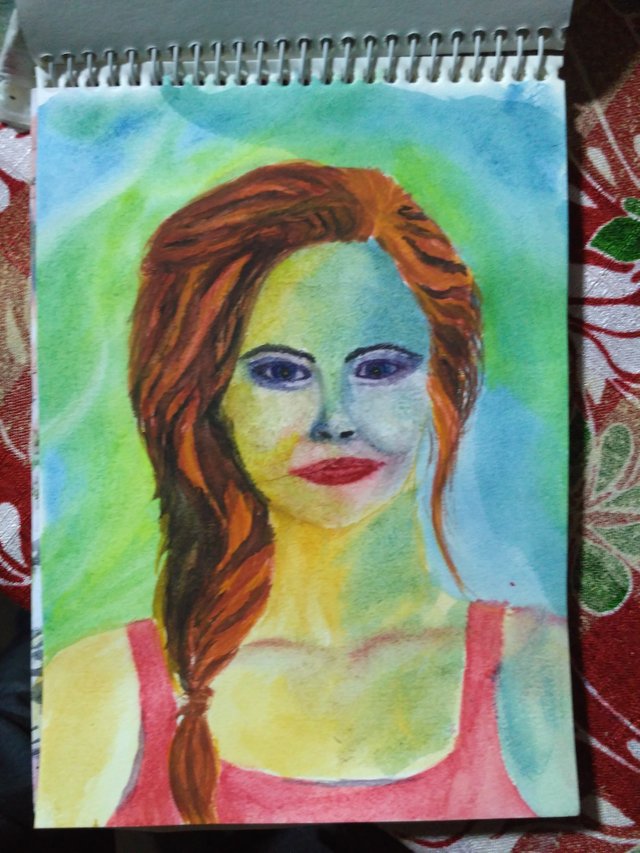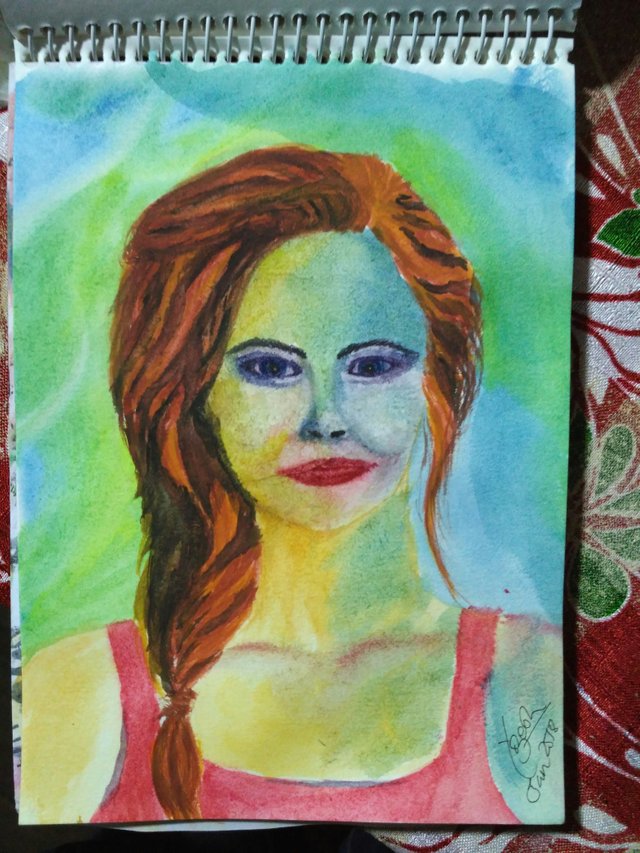 If you have any feedback or suggestion do comment below. I would be very happy to know where and how I can improve. I am using busy app for this post and my previous posts and receving support for my content. Hope you guys like the artwork and do follow me to see future works.