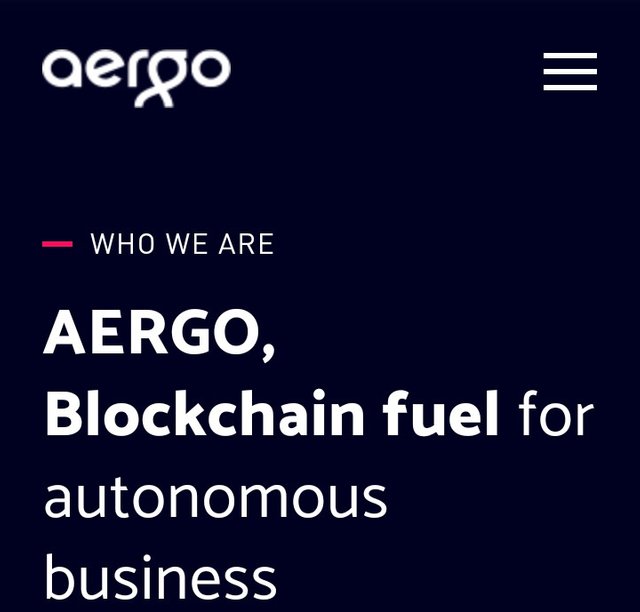 People relate with solution providers more than they relate with those who points out problems. AERGO project which was launched in April 2018, proposes to be a solution provider in its own class . It plans to be the 4th generation blockchain protocol that every enterprise can easily use irrespective of its advanced nature.
AERGO intends to be available for public use by the first quarter of 2019.
Every platform is useful only to the level of problems they can solve. Aergo being a solution providers intends to solve lots of blockchain related issues. The existing platforms have shown inability to accommodate the advancing nature of blockchain thereby impeding the ability of businesses to run fully. What Aergo, intends to do is to provide a platform for enterprises and developers can use to easily develop what they need to run their businesses. It gives this businesses opportunity to make a choice on what kind of network they want to run their network across, either a private, public or hybrid network. This encourages lots of flexibility to the developers and enterprise owners.
There are so many things that make Aergo unique.
Here is why you should choose Aergo :
Look around and you will see that everything about this age is moving fast and always on the go. Therefore Aergo intends to provide a platform that matches the fast nature of this age. The existing blockchain protocol only supports horizontal scalability, but Aergo will give you both horizontal and vertical scalability.
Now lets talk about easy. Aergo plans to create an advanced but easy to use blockchain protocol. This will help clients and enterprise owners to create an enabling environment for their businesses. The computing language Aergo proposes to use which is AERGOSQL will assist business owners and developers to deploy their blockchain super fast and super easy.
So AERGO's watchwords are super fast with super easy. Everyone gets to manage their applications easy and fast.
So whats the difference between Aergo and others?
The technology Aergo is built on is already in use by millions of people and it has high level of adaptability, and can accommodate the fast development of this age.
This is not an experimental tool or platform but a sure protocol which is going to be productive and will definitely meet the high standards it has set for itself.
Usually when new platforms like this come out, they come with complex computing language but Aergo proposes to be different. It will have easy to understand language which will encourage users and developers to enjoy the vast advantages of blockchain. This simplicity will also encourage improved performance among developers.
Dapps is a major part of the Aergo project in fact its a key factor, therefore Aergo will secure dapps through blocko, blocko partners and the clients network.
Aergo has a committee dedicated to the proposed plan to make sure everything goes as planned. It will also leverage on the existing platform of its technology, Blocko, and also form valuable partnerships with the right companies.
With Aergo's open source system, it promises to be a sustainable project, one that will continue to meet the demands of its users in years to come.
For more info on this great project visit
Website
Telegram
Telegram Ann
LinkedIn
Medium
I am also available to answer your questions if you have any.