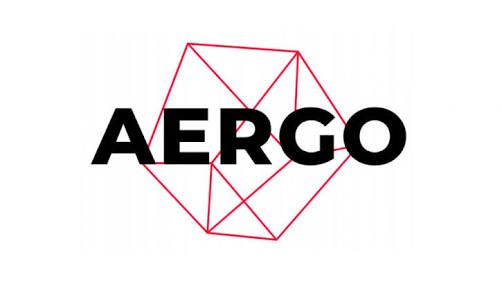 Have you imagined all kinds of challenges blockchain is going through today? Have you wondered about the much needed solution to all these challenges?
AERGO is a blockchain fuel project which proposes to be a 4th generation blockchain protocol built for enterprises, with an IT platform that uses "easy to use" advanced technologies.
THE PROBLEM
These days, the existing blockchain protocols and applications have failed to meet the demands of the enterprise market. The demands include: scalability, distributed authority and enhanced discretion the business enterprise needs without surrendering security and immutability they demand.
THE SOLUTION
How does AERGO aim to solve the problem?
AERGO with its ingenuity aims to develop a new blockchain protocol with advanced and easy to use developer tools. Also, a state of the art dApp orchestration and deployment framework.
AERGO has three functions, which combined together form the Aergo platform.
• AERGO chain - the public internet of blockchains
• AERGO Hub - the public interface into the underlying AERGO chain.
• AERGO Marketplace - a one stop shop for software applications, computing resources ad more for AERGO chain.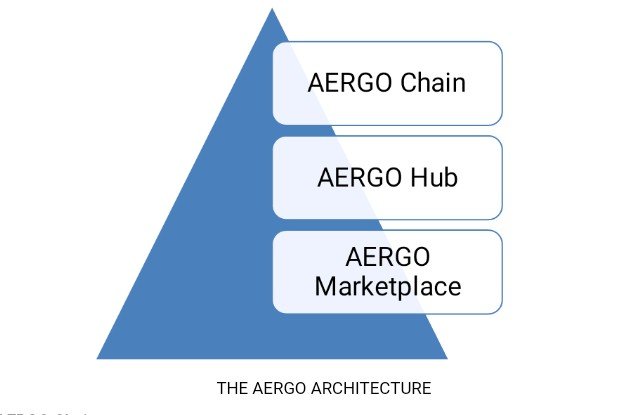 THE AERGO ARCHITECTURE

AERGO Chain
This is a proposed design to mitigate issues experienced currently by public blockchains. It aims to include an SQL based smart contract platform as well as advanced easy to use features.
Consensus algorithm: deterministic DPOS (delegated proof of stake)
Governance: reputation and proposal.
• Smart contract: AERGO SQL
• Performance: plus 1 million TPS with sidechain technology.
AERGO Hub
This will be a blockchain hosting service that acts as a the public interface for building, testing, deploying and managing independent blockchains based on AERGO Chain.
Equipped with tools and supporting services, AERGO Hub seeks to bring to life the AERGO Chain blockchain protocol and supporting services.
AERGO Marketplace
This aims to enable the sale and purchase of peer-to-peer computing assets.
Computing assets would include:
• Storage
• Computing power
• Algorithms
• Contents
And more
The aim is that the AERGO marketplace can be accessed via the AERGO hub public interface.
THE AERGO SQL
Aergo SQL is the proposed smart contract engine which will exist on the Aergo platform. It will consist of basic understanding of coding, smart contracts, programming and blockchain.
The Design
The proposed design of AERGOSQL consists of three layers of functionality:
The Frontend: The frontend of AERGOSQL parses PL/SQL and creates an AST representation of the script. A dialect of PL/SQL optimized for usage on permissioned ledgers is used for both simplicity and functionality. ANTLR6 is used to process the EBNF for PL/SQL dialect and generate a parser in Go language.
• The Optimizer: Based on the AST emitted by the frontend, the optimizer creates the IR of the script for LLVM. In order to maximize performance, the optimizer allocates the right nodes of execution in IR.
• The Backend: The backend of AERGOSQL is intended to provide the abstraction layer for the functionalities required by the execution nodes utilized by IR. In order to enable optimization, the backend provides relevant statistics of the persisted data as well. The preferred choice of backend in the initial design is WiredTiger, but AERGOSQL should be able to utilize any data storage backed by b-tree or LSM tree.
In order to support different types of consensus algorithm implemented by various ledgers, AERGOSQL provides the point-in-block mechanism for rollback and recovery. Such functionality allows blockchain implementations with block reorganization to utilize AERGOSQL.
What Does This Mean?
The familiar SQL interface supported by AERGOSQL is intended to allow blockchains to support more developer-friendly methodologies for building smart contracts. AERGOSQL seeks to improve performance and scalability, which in turn should enable more demanding use-cases to be realized on blockchain as well.
THE AERGO ECOSYSTEM
AERGO ecosystem plans to have five key stakeholder groups:
General community: and future end-application users (supporters and ethusiasts) (active)
Geographic enablers: (regional business partners) (active)
Open-source developer: community (developers)
Technology providers (blockchain hosts and cloud/telco providers)
Platform users (dApp providers, BLOCKO' customers and partners)
THE ROAD MAP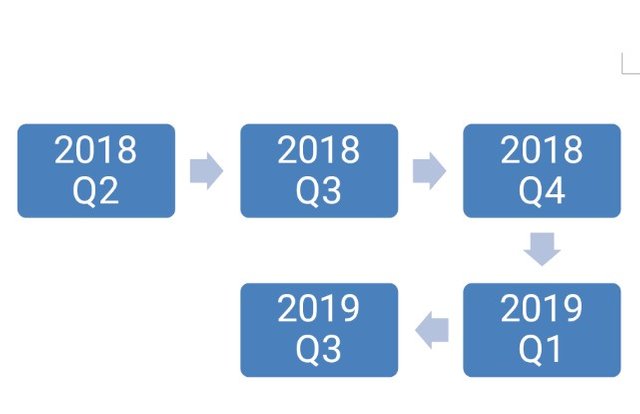 2018 Q2 : AERGO SQL: smart contract that enables storing ad accessing data and SQL – like scripting language.
2018 Q3 : AERGO chain beta: AERGO with distributed version control that offers advanced backup and restore, point-in-time recovery, and multi-tenant repository.
2018 Q4 : AERGO Chain test network: test network released for public to try out.
2019 Q1 : Public network blockchain protocol empowering deterministic and autonomous operation of dApps. It enhances transaction privacy through branching and merging the chain with strong concurrency control.
2019 Q3 : Hub and marketplace: public repository hub and marketplace for business and developers.
The Team behind this great project.
AERGO BOARD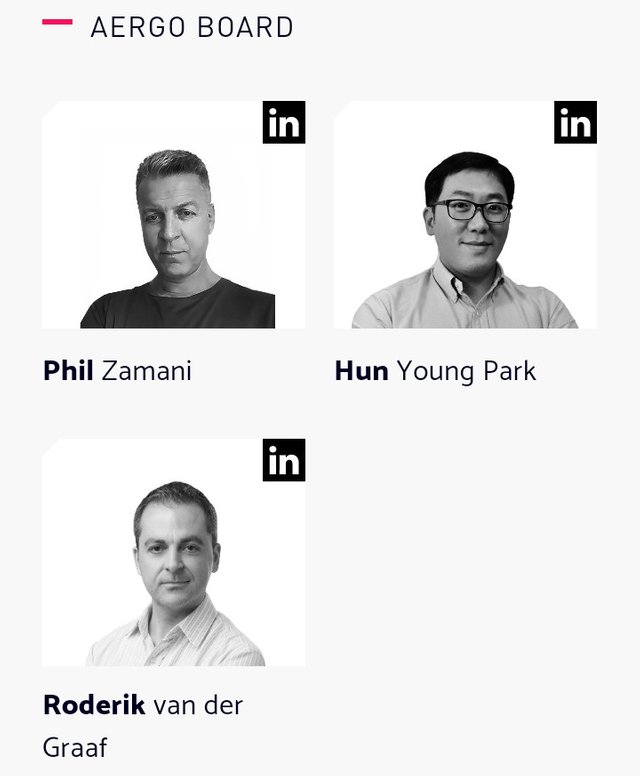 Phil Zamani
Hun Young Park
Roderik Van Der Graaf
COMMITTEE HEADS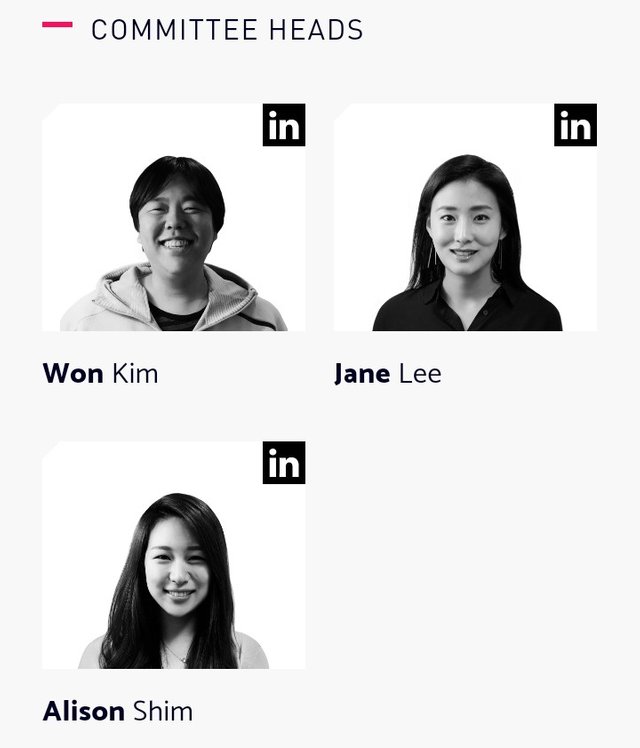 Won Kim
Jane Lee
Alison Shim
ADVISORS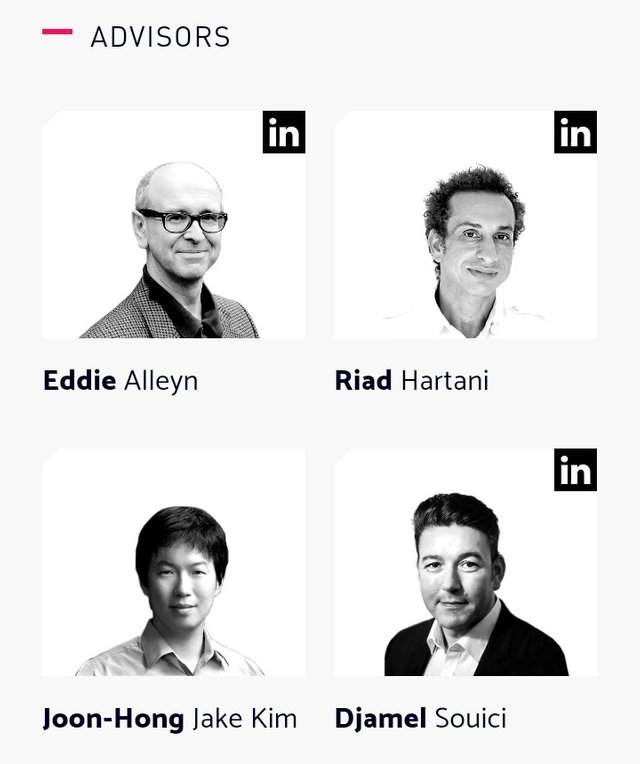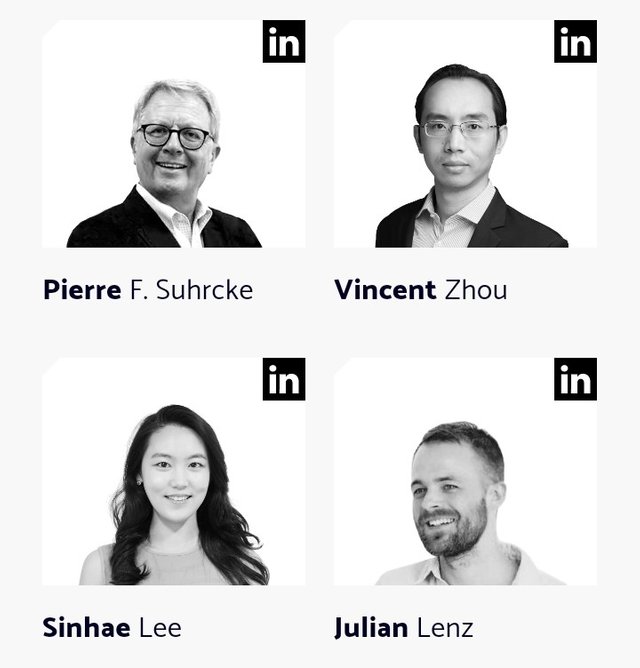 Eddie Alleyn
Riad Hartani
Joon-Hong Jake Kim
Djamel Souici
Pierre F. Suhrcke
Vincent Zhou
Sinhae Lee
Julian Lenz
TECH TEAM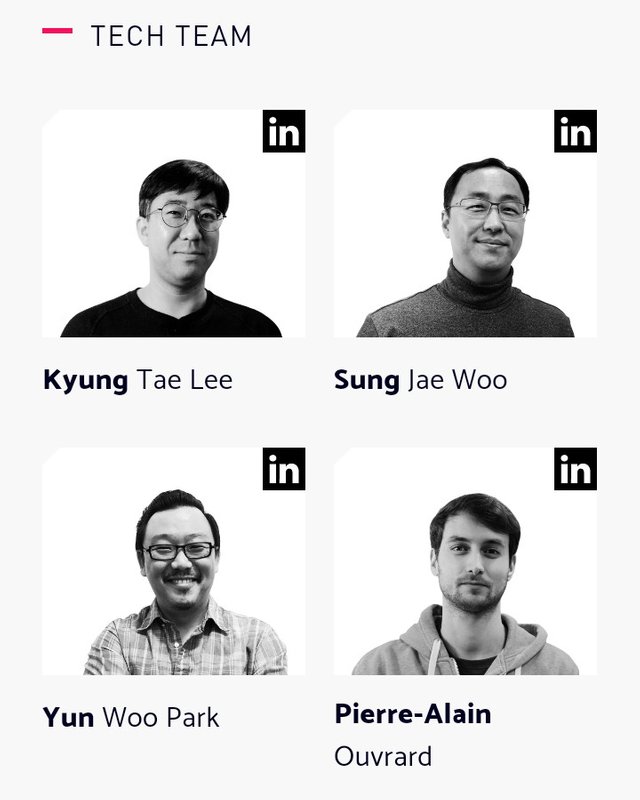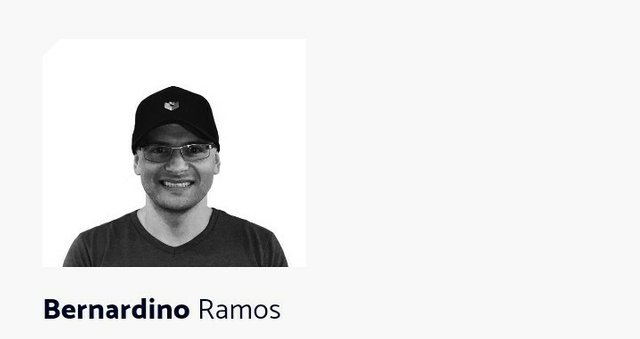 Kyung Tae Lee
Sung Jae Woo
Yun Woo Park
Pierre-Alain Ouvrad
Bernadino Ramos
BUSINESS TEAM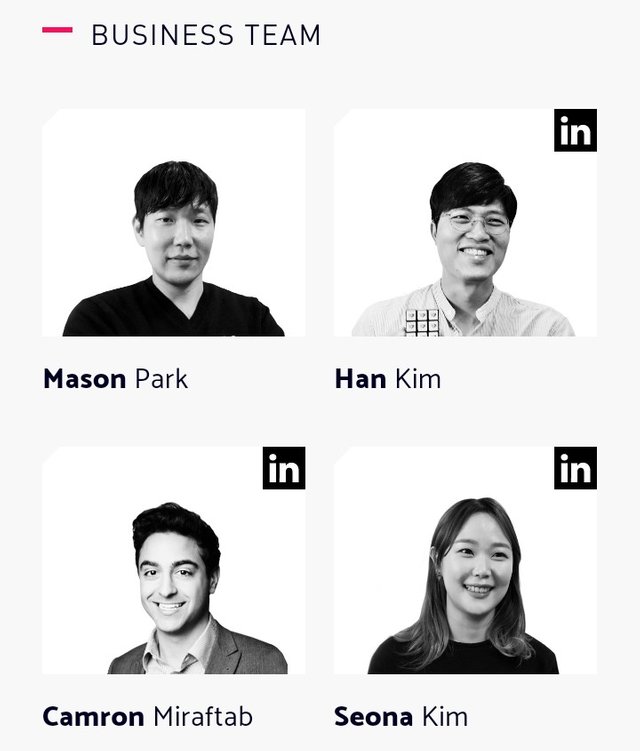 Mason Park
Han Kim
Camron
Seona Kim
FOUNDERS and PARTNERS



Aergo is supported and developed by Blocko which is a leading blockchain technology and enterprise IT integration-services company with operations in the UK, South Korea and Hong Kong. COINSTACK-based blockchain systems have already been deployed to 25 million users in over 20 in-production systems. They are now preparing and developing some of the core key technologies for AERGO. It proposes to provide comprehensive IT integration and support services for clients who wish to deploy and maintain new products and business services based on AERGO. Proposed new technologies include: a super-fast and efficient blockchain protocol; a new powerful SQL smart contract engine; advanced IT integration APIs; and easy to use developer tools. These are intended to be supported by a dApp orchestration and deployment framework to allow developers and businesses to install, manage and use these applications.
In other words, Aergo aims to be the solution to the Blockchain challenges and hopefully every private and public enterprise will enjoy the long term proposed benefits.
SOCIAL NETWORKS
Telegram - https://t.me/aergoofficial
Telegram ANN - https://t.me/aergoannouncements
Medium - https://medium.com/aergo
Linkedin - https://www.linkedin.com/company/teamaergo/