Aelf has released its Economic and Governance Model Whitepaper !! Here is the snapshot !!!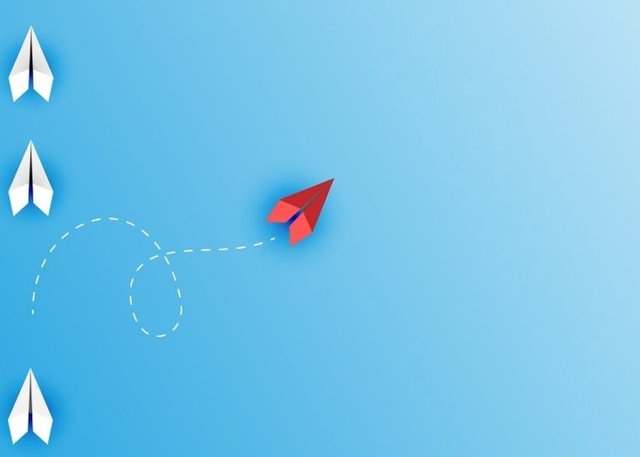 On 17th Feb 2020, Aelf team has released its Economic & Governance model whitepaper. This 27-page Whitepaper covered all crucial details surrounding the financial and Governance structure of running a node on Aelf mainnet which is set to be released in a couple of weeks.
This whitepaper is broken up into 3 main parts:
💠Token Model
💠Incentive Model
💠Governance
In this article, I will cover the basics of the above three points. If you want to have a detailed read, you can refer to the whitepaper PDF here
1.Token Model
As per the whitepaper, there will be three types of token once the main net launched
ELF: The main token on the platform will be the ELF token. Now running as an ERC20 token, the same will be swapped to ELF mainnet token in the ratio 1:1. Aelf will be used for transaction fees, side-chain index fees, production nodes deposits, voting, and block rewards. Total ELF issuance is fixed at 1 billion which will not be changed in future.
Resource Token: This token is used by developers and users to pay for the consumption of resources when an application is running on the platform. Developers need to ensure that there are sufficient resource tokens for their application's normal requirements. Resource tokens can be traded with and sold for ELF tokens.
Tokens created by developers( 3rd Party Token): On the aelf platform, developers can create tokens and build their own token models and incentive mechanisms.
Incentive Model
Aelf has designed rewards distribution through a reward pool, which is composed of the following components. These consist of Block rewards, Transaction fees (90% of them will enter the rewards pool) and resources fee ( 50% of the transaction fees enter the reward pool)
The below given will be Distribution method and proportion of dividend pool:
Nodes
Aelf has designed a robust block rewards system which will reward the nodes and voters in addition to the incentives each participant will receive for their role in building the ecosystem into a stable network
Block rewards for generating each block is as below. The reward amount is reduced by 50% every 4 years. The aelf blockchain produces 8 blocks every 4 seconds, with each block initially generating 0.125 ELF. This makes running a node very attractive and lucrative.
To Becoming a node requires to stake 100,000 ELF. If the node behaves with ill intent, the staked 100,000 ELF will be forfeited
Further to this Nodes are classified into two types of
Candidate nodes -
They are responsibilities for Verify block, alternate production node, and maintain the entire aelf ecosystem stability
Producer nodes -
From the candidate nodes, 17 production nodes will be elected from candidate nodes to produce blocks. After the chain operates robustly, 2 new production nodes will be added each year. The maximum number of production nodes will be determined by the community after voting on the mainnet to meet the needs of ecosystem development.
Voters
Voters do play a major part in the Aelf Ecosystem. Voters are responsible to vote for production nodes to represent the will of the community. In return for that the vote, Voters will receive incentive proportion, which is allocated according to the weight of the number of users voting and the lock period specified.
To vote for a node, users need to choose the period to which they will lock their votes. Users can choose from 3, 6, 12, 24, or the maximum lock period of 36 months. The longer the term you lock more daily interest for you which will be as much as 0.2% per day
Governance
Aelf provides three governance models for ensuring the sustainable and healthy operation of the community. Through these governance tools, users, candidate nodes, and production nodes can fully participate in the governance of various affairs and actively play their respective roles to make the whole ecosystem more just.
The below are quoted directly from the whitepaper so that the meaning is not lost
Parliament Governance Model
Users vote for production nodes that exercise transactional governance rights on behalf of most users. In the aelf network, the production nodes use the Parliament model to govern important matters. In the initial state, the production nodes are members of the parliament, and only when two-thirds of the production nodes vote in favour of a given decision, will it be executed.
Association Governance Mode
In addition to the whole community, which is a large organization, there will be many small organizations on the aelf platform. These organizations were established to achieve certain goals, and they also need effective governance tools to cooperatively handle transactions within the organization, such as DAO (distributed autonomous organizations) and so on. aelf provides an association governance model that specifically addresses governance within the association.
Referendum Governance Model
Production nodes or associations cannot determine all decisions. Some extremely important decisions, especially those involving user rights and interests, should involve all users and give full control to the user's voting for governance. The Referendum governance model is built for this.
There are two referendum governance models in aelf. The first is to execute the decision after meeting the set conditions (vote / no / abstain);
The second is to set options, and users can choose options according to their wishes.
Wrapping Up
Rarely I have seen a blockchain project publishing an exclusive whitepaper detailing economic and Governance Model. This is important as Aelf has already rolled out an official roadmap detailing aelf's 4 stage Mainnet launch. At the time of writing, stage I has already been initiated.
Most of the projects out there ignore these points and just go ahead with mainnet launch without giving any details to the investors or token holders.Aelf has set a benchmark to other project showcasing how professionally a mainnet can be launched and how to keep open and detailed communication with the community as well.
Disclaimer: This article is not intended as investment advice. It is just my personal opinion. You should always do your own research