AIRHAWK-PROJECT: NAIJA SCAMMER ON THE RUN
Fellow Nigerian Steemian,
It is said in Nigeria, that money has its own spirit. It can make good men do wrong and make bad men do evil. It is not surprising that where ever there is money to be made, there are those waiting in the shadows to steal and kill. Steemit is no different in this sense.
Since joining this platform, I have heard of accounts hack, phishing links and all sort of criminal enterprise. I have wondered at the manner, in which these persons perpetrate their actions and seem to get away with it, I have wished one could be caught and made an example of and now it seems my wish is to become reality pretty soon. Because, you see, my fellow Nigerians, a scammer has become too smart and has fallen into a hole that is getting deeper and deeper by the minute.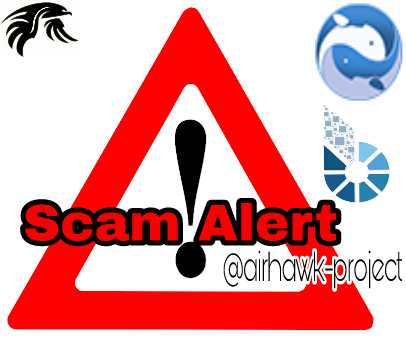 A young steemian, @cheryldavis, was roused from her studies in school yesterday, Nigerian time, by a fellow steemian, someone she considered to be a friend @udy.lion and informed of a supposedly ongoing whaleshares giveaway. You all know #whaleshares, right? Well anyhow, she thought she knew the guy because according to her, he lives in the same state as she does and she even knows the area where he lives and has his phone number.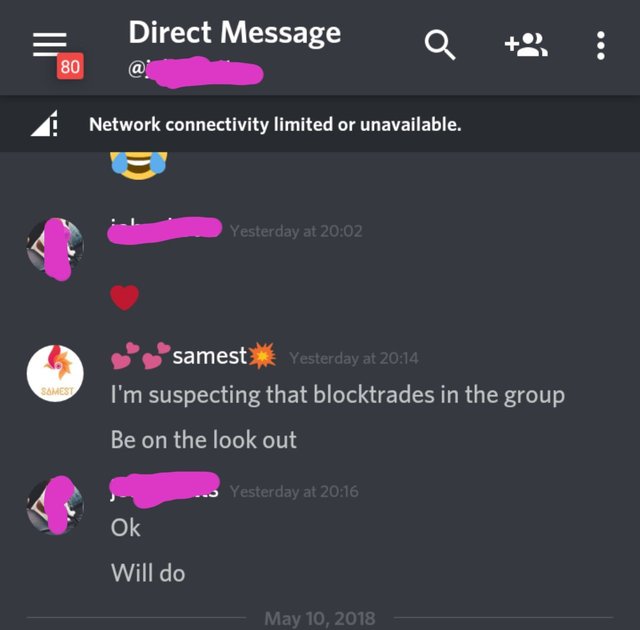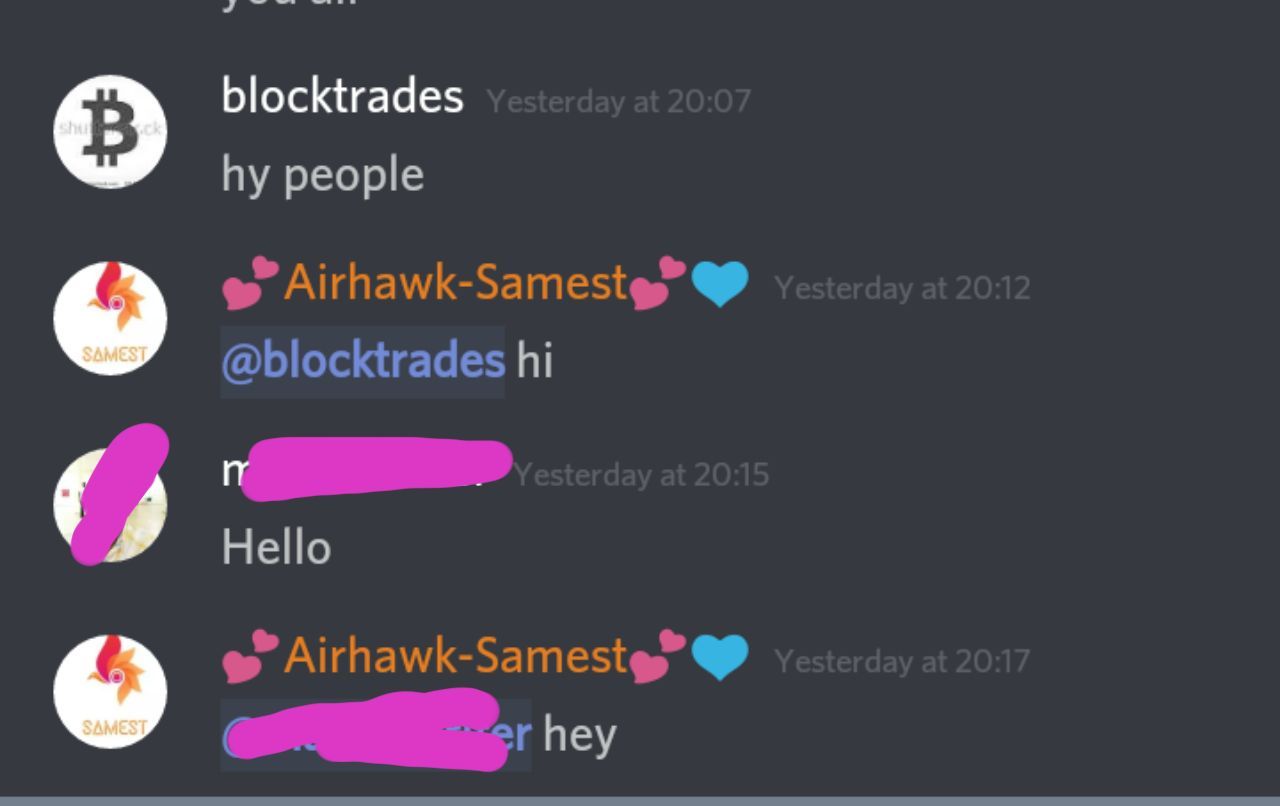 The @udy.lion fellow had informed her of one blocktrades, not the blocktrades you know most certainly, who handles the transaction, so she quickly contacted the fella and they got talking. Anyways, it ended with her sending 15steem worth of bitshares to the dude and au revoir.



He owns the two username and I know there are many.
The matter has got the whaleshares server pissed as there are no ongoing giveaways on the server at the moment. @airhawk-project's moderator @samest took the matter up because the fellow @udy.lion is a member of the community server. It was a surprise to everyone and soon older misdemeanors by the @udy.lion started cropping up; begging for steem and sbd from people via direct messages, claiming to have had his account hacked, even an older scam attempt on a steemian some months ago, the list goes on.
---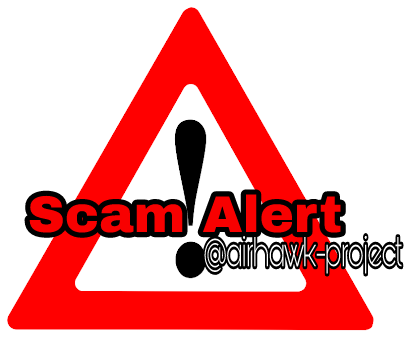 Is @blocktrades also the same person as @udy.lion? I can't say and I didn't come here to analyze the matter. I came to open your eyes and warn you.
I know it is hard to get rewards for your posts and I know you have bills to pay. I know that when you were onboarded, you were told that you will make lots of money here and now you are not. I can understand all this and how it can make one desperate especially when you check some people's wallet size. I can understand how this can make you want to do everything to get that. In this desperation, you will make mistakes that will cost you your little payout and possibly your account.
This platform is open source, it is decentralized, and its code is the only law. You hear this all the time. What this means is that the security of your property is your job. No witness will come to help you secure your wallet. Nobody is entrusted with that job except you, so you have to do everything to make sure that your wallet stays secure and your earnings do not fall into the wrong hands
The whole Nigerian community should take note of scams like the one I just mentioned above. The lady in question trusted the scammer that is why he was successful. What does that say of you who think you know the account owner you chat with every day? In a place, where people own multiple accounts, how can you be truly sure that you know who you are talking to?
You have little or no way of identifying account owners. I have met some persons on this platform only once and I am not sure they even remember me. Besides the person who brought me to steemit and the persons I brought to steemit, I do not really know anyone. So I am careful with my wallet. In your wallet, you should be all business except when you are giving a gift.
To be forewarned is to be forearmed, do not do transactions on direct messaging except you have confirmed the credibility of whatever deal you are getting involved in, that is you have done it before. Your focus should be on the credibility of the project not on how well you know the person you are chatting with. It is therefore important that you seek information from reliable
sources; admins, moderators, community posts, etc before you make any move to invest in something you do not know or understand.
Whaleshares is not giving out any tokens in a giveaway. They have not started their airdrops or sharedrops, so if anyone comes to you with such notions, please quickly report to the @whaleshares server, so that appropriate actions can be taken.
The @Airhawk-project community both on telegram and on discord has constantly warned its members to be careful with transactions outside public scrutiny and I think it is an advice that should be taken seriously. As I write, information has come of another person who had been scammed by the same blocktrades account of 24.2sbd. PLEASE BE CAREFUL!
I apologise profusely as I copy these Nigerian communities. I hope this can be shared across so people can be made aware. @airhwak-project @stach @air-clinic @euronation @naija-pidgin, @steemiansarena, @altruistic-steem; one tell one. Stay away from whaleshares giveaway offered by anyone until the Whaleshares community makes an announcement to that effect.
I hope you all have lovely day and a splendid steeming week. See you at the top.
This is @warpedpoetic writing for @airhawk-project.
Edited by @samest
#Resteem and help other steemian.
One Love 💙💚💗
---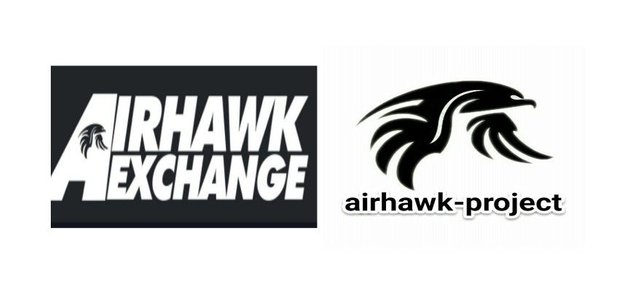 ---