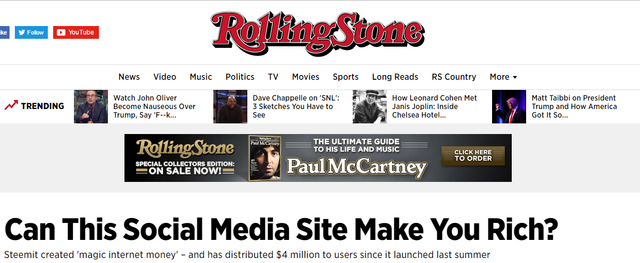 (image is a screenshot from rollingstone.com)
The link to the article here, It's a short and sweet little bit about Steemit in a world reknowned magazine..! This is absolutely awesome my fellow steemsters! Sweet as pie!

A short little excerpt from their magazine write up about Steemit.com:
"If you look at companies like Facebook, Twitter and Reddit," says Ned Scott, who co-founded Steemit earlier this year, "they're taking our time and our work and our creativity and our energy, and leveraging that along with our private data to create profits for their shareholders. But with this point system – this 'magic Internet money' – the users can get paid for creating and curating content."
This is amazing news folks... Rolling Stone is read by THOUSANDS of people world-wide. Hopefully we see this sort of good press in popular places where people can discover STEEM and Steemit and join in on the fun we have on here! I can't help but feel a little proud that I'm helping a project that's received such an amazing mention in such a well established mag!
---
Your Current Witness Votes do Anything for STEEM?
Support Future Top 19 Witnesses!
Vote @klye for Witness!
You can vote for me easily by clicking the link above and upvoting klye: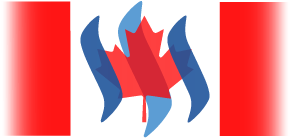 A Proud STEEMbassador of Canada
(News on @steemcanada Campaign Soon!)
Thank you for your votes, the opportunity and support!