Danang Grandvrio Ocean Resort 200% Satisfaction Review
Danang Grandvrio Ocean Resort 200% Satisfaction Review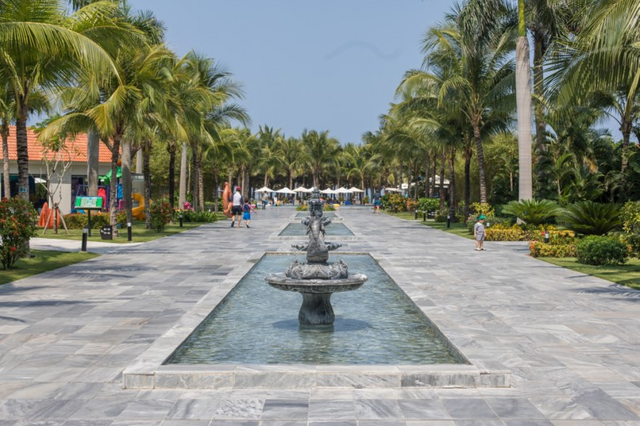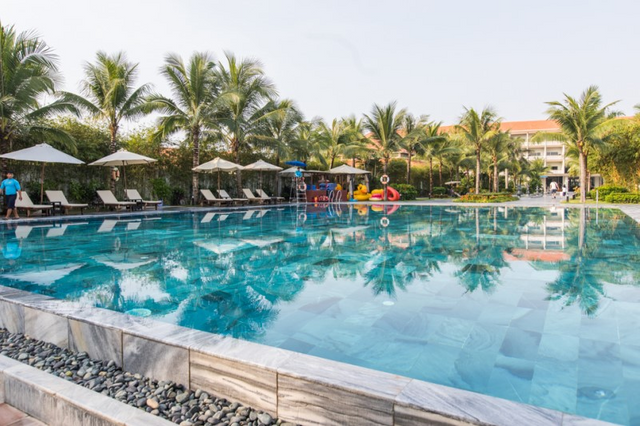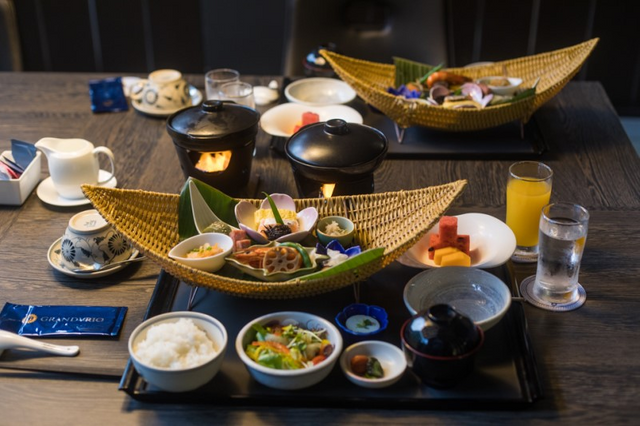 Hello, this is Eunah
Today I brought a review of the best accommodation in Danang
People who stayed are silent and praised
Danang Grandvrio Ocean Resort
​
When I make a reservation here
I hit the pool villa and the price is okay, so I booked without thinking.
But when I went there, I paid more
I was able to get so great service
I'm not making a fuss!
Let me show you what I liked so much
​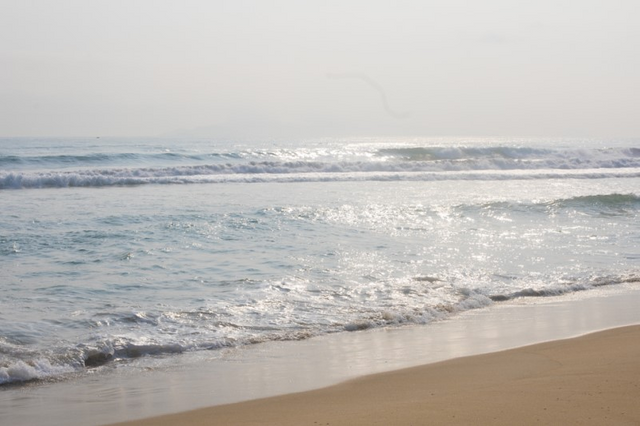 Grandvrio is somewhere between Danang and Hoi An.
Some say that the location is ambiguous.
I thought that both Danang and Hoi An were not so far, but rather it was an advantage.
Without moving the hostel, I went to Da Nang city and went to Hoi An.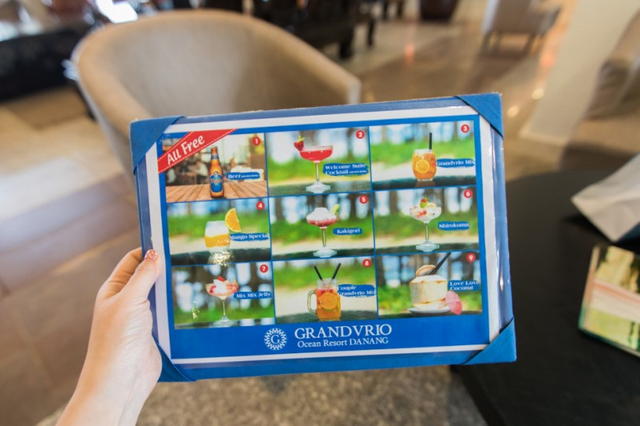 After checking out the old hotel
I took a taxi to Granbrio.
As soon as I got out of the car, perfect service began.
I sit in the lobby and present my passport and check in.
From the welcome drink, you can see the menu and choose your own
From alcoholic cocktails to beer
Various ice cream, coconut juice and non-alcoholic cocktails are available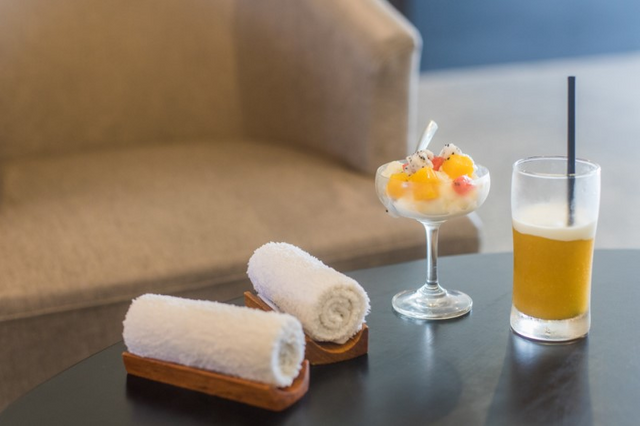 Yeonwoo is an ice cream with fruit, and I drink mango!
Oh, here is a welcome drink.
The next impression service continued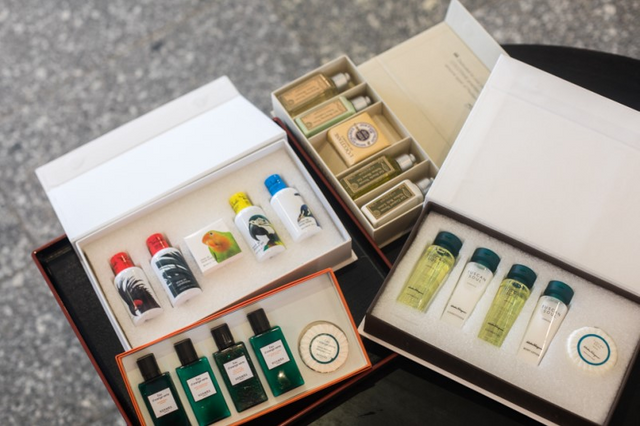 The sister who checks in
I brought four types of amenity boxes
Choose me~~
If you choose, you put it in the room.
​
Haha... This service is great, right?
It's not a regular room, but only for pool villa guests.
Since I stayed 2 nights, I chose two amenities.
​
Hermes Ferragamo L'Occitane, and I don't know what the other is;
Anyway, there were four types of candidates
Hermes doesn't like it because it has a scent and masculine (?)
If you don't choose the orange box, it seems like you are losing money for some reason...
L'Occitane is common in other hotels.
I chose Ferragamo
​
The conclusion is Hermes, Ferragamo Get
Do you think about 10 minutes with one amenity
Why did my dad do it roughly?
​
It's a pleasure to realize that you can choose
​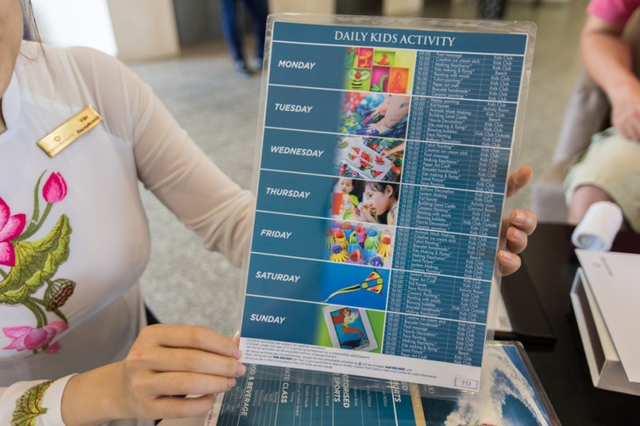 We have also heard about shuttle schedules and free activities.
Danang, there are two buses going to Hoi An.
​
There was also a shuttle to Lotte Mart once a day (departing at eleven o'clock).
​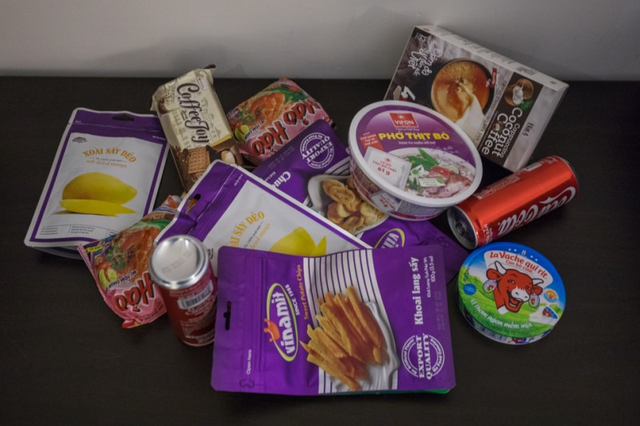 Go out for a drink, sweets, dried mango,
I bought a lot of ramen and so on.
Yeonwoo's favorite cheese too~
When I was in the pool villa, I took it out and ate it well.
​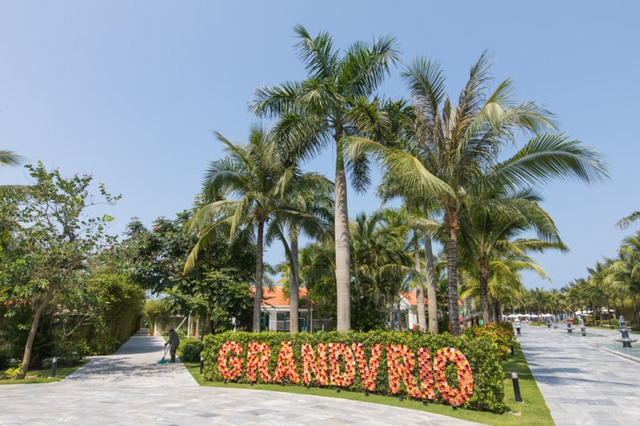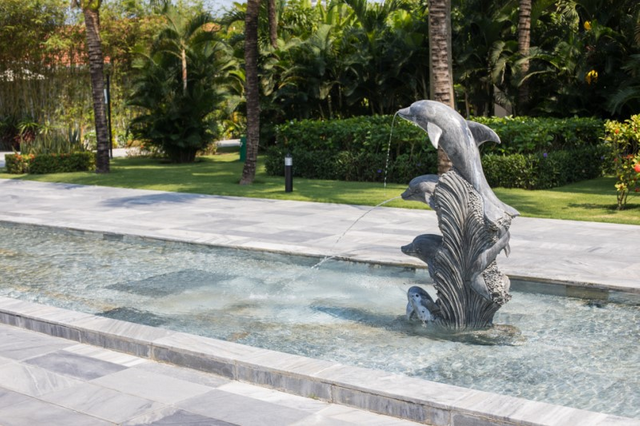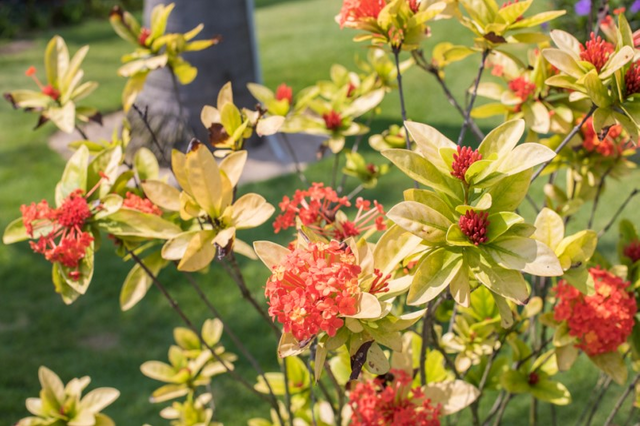 Watching the facilities inside the well-maintained resort
Guided to the villa
The landscape is so pretty and there are fountains everywhere.
Da Nang Grandvrio Ocean Resort was a great place to take a certified shot.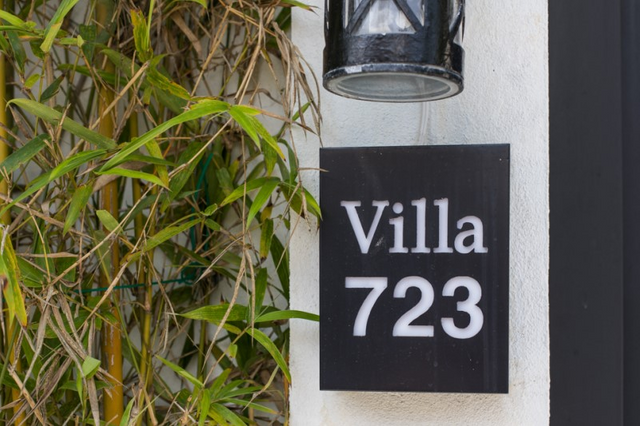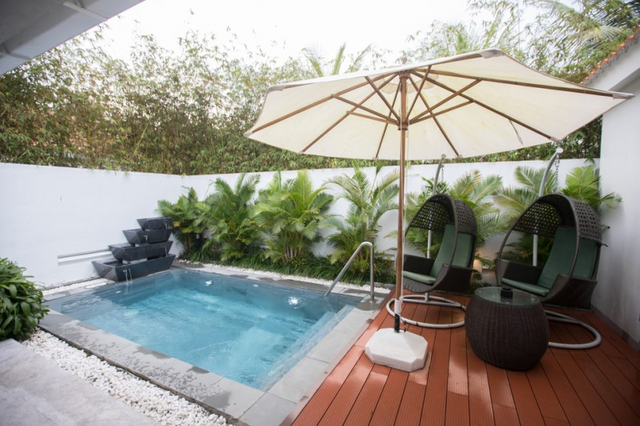 Villa 733
This is my one bedroom villa
Dad, me and Yeonwoo and three stayed.
It was great because it was spacious and you could swim in the private pool at any time.
​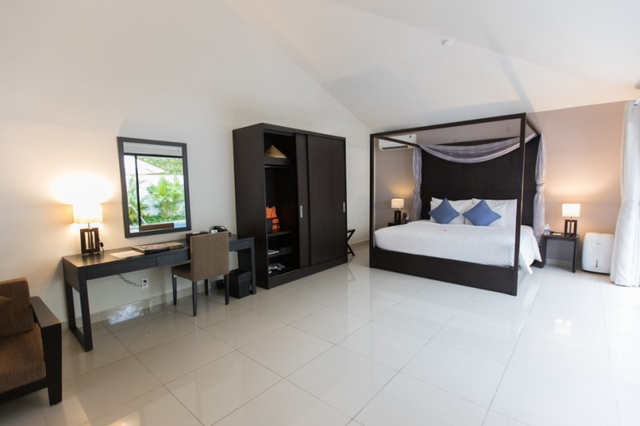 The room is quite spacious, right?
A space where Yeonwoo was good to run around
​
Because I live in an apartment
Every day, "Yeonwoo, don't run!!
It's everyday to scare
Here, even if the child runs around and runs freely,
I didn't care and I loved it hahahaha
​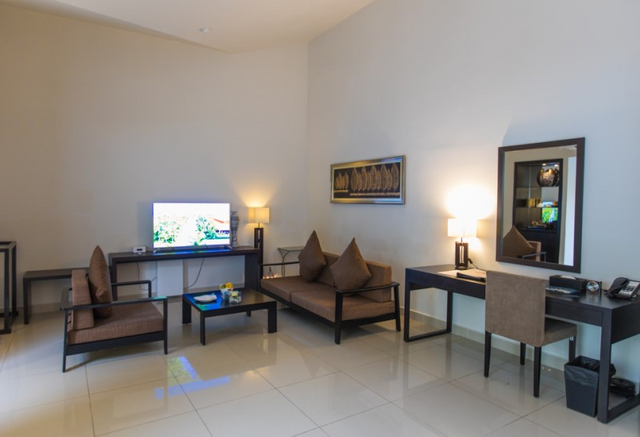 Opposite the bed, with a sofa and TV
There is a desk next to it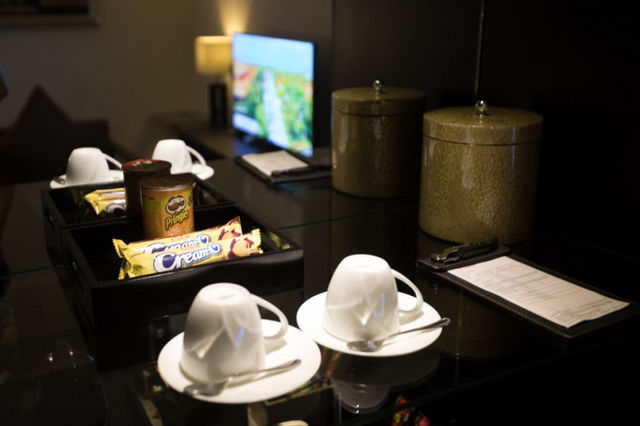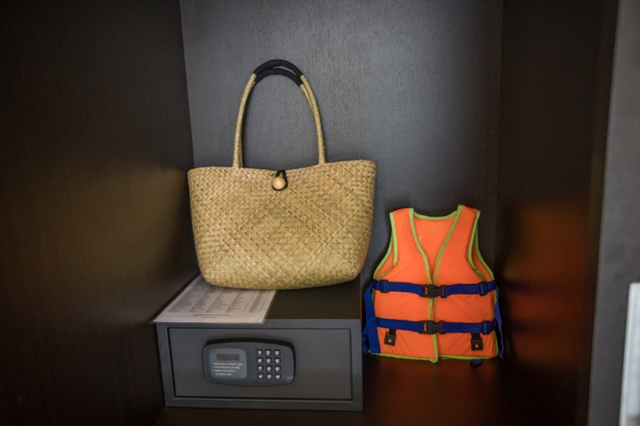 When you open the cabinet,
Baby life jacket
Even a large rattan bag
Good preparation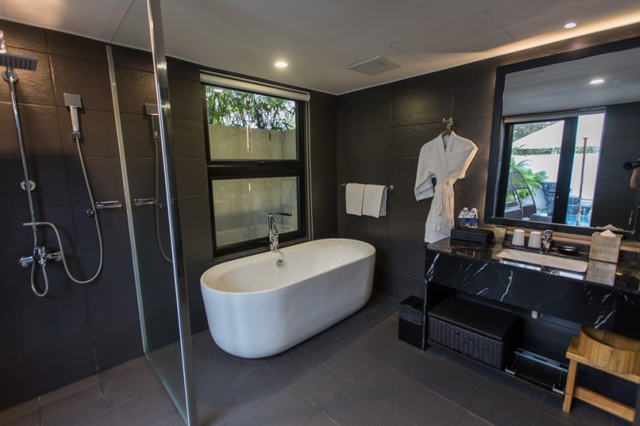 This is a bathroom.
Because the light comes in well
It was neat and clean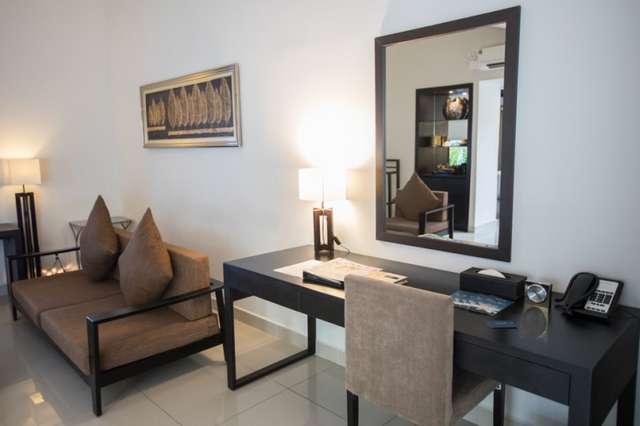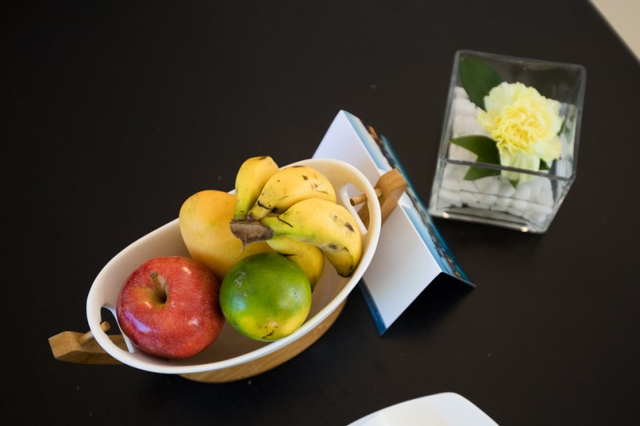 Flowers on the table in the living room
You set four fruits
Mango mango mango
And banana
Orange, apple
​
Stored in the refrigerator except bananas
When you go out while swimming in the room
One by one, it tastes like honey
![image.png](UPLOAD FAILED)
There was a guidebook for children's programs on the table.
I was impressed by the great number of preparations.
​
Foot massage, balloon decoration, animal mask making, face painting, lantern making, kids karate, etc.
There were many unique programs
All of these are free!!
​
In addition to flying kites
Vietnam traditional hat non-decoration,
T-shirt painting, ceramic painting
Handmade bracelet making, key ring making program, etc.
There are more programs
You have to pay a small fee
100,000 dong (5,000 won in Korean)
​
Overly burdensome...
A good price
​
​
​
![image.png](UPLOAD FAILED)
Resorts in Da Nang and Hoi An, where I went with Yeon Woo
It counts to seven places.
The place I liked the kids club the most
This is Grand Brio
​
First, there is a space for washing hands and feet at the entrance.
The fact that you can only enter if you wash it clean
Excellent
​
And there are various toys in the indoor space,
There are slides, seesaws and swings outdoors.
![image.png](UPLOAD FAILED)
Because my old villa was right in front of Kickle?
1 second from the gate
When Yeonwoo really met her, she went.
Like a sparrow finds a mill
​
At first, though, he asked me to take him to my grandfather.
After a while, I go by myself
If Yeonwoo goes and takes off his shoes
Kids club teacher came out
You washed your hands and feet and brought me in.
​
​
​
​
​
Danang Grandvrio Ocean Resort
Gift-like services don't end there
Ao Dai rental is free for female customers here.
​
Try fitting the cleanly prepared Ao Dai yourself
You can choose what you like and wear it all the time.
Of course, it is also possible to take a nice authentication shot when you go out.
![image.png](UPLOAD FAILED)
Now, I'll show you the pool
The main pool size is quite large
The two photos above were taken after lighting at night.
This was taken when no one was in the morning
A person who goes into the water immediately after eating breakfast and digesting it.
I really feel like I'm on vacation
좋아요 I like lying down without thinking
![image.png](UPLOAD FAILED)
I can't think of the exact amount of money..
Was it about 5,000 won with Korean money ...
You can also rent a tube for a small fee.
There are various shapes, such as big duck, little duck, heart, pratz, and donut.
I didn't have to carry the tube from Korea and blow it in and remove it~
​
I borrowed a yellow duck because I wanted to ride it.
The baby wasn't funny, so he didn't ride the tube well
It's more fun to wear a life jacket and play with water.
![image.png](UPLOAD FAILED)
![image.png](UPLOAD FAILED)
Buffet every morning from 6 to 11
It consists of traditional Vietnamese food and a wide variety of menus including Western, Korean and Japanese.
![image.png](UPLOAD FAILED)
Croissants, rolls, pies, and other breads were prepared.
![image.png](UPLOAD FAILED)
The fresh spring rolls were not overly tasty and delicious as a breakfast menu.
![image.png](UPLOAD FAILED)
![image.png](UPLOAD FAILED)
There are Korean menus such as gimbap, kimchi, and japchae
Dad said he liked it~~
![image.png](UPLOAD FAILED)
Like breakfast at ryokan
Very neat and tasty Hansang
It comes out individually.
![image.png](UPLOAD FAILED)
Boiling meat soup in a private furnace
Desserts to watermelon and papaya
A healthy breakfast menu is delicious for adults to eat,
It was good to feed the children
​
More than 200% satisfaction!!
Danang Grandvrio Ocean Resort Ends Candidate Stay Review
Ao Dai free for women,
Large bath, Japanese breakfast, amenity choice, etc.
It was a place where I felt good throughout my stay with differentiated services.
If you are looking for an affordable hotel or pool villa
Please keep an eye on it :)
​