Walking with Titans (In Iceland) - [Part 10 of 10]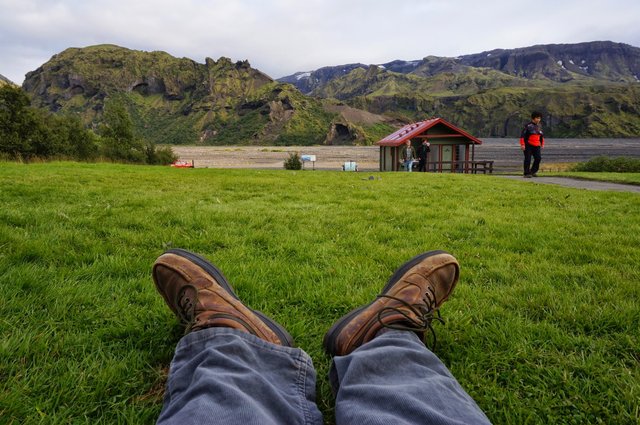 THE END OF THE JOURNEY! Click below to start at the beginning. Thank you for following along, I hope it inspired you to get out and move your feet to somewhere new.
[SPOILER ALERT]
If you're already planning to do this hike I guarantee these vistas will spoil the surprise for you! I was very lucky to have excellent weather for most of my shots, while still getting a taste of everything from snow to sheep to fog.
I actually didn't plan or prepare for such a hike: my clothes, sleeping bag, and tent were mostly all SUMMER gear, and my "boots" were throwaways. Definitely had sore feet and maybe some mild hypothermia, but was the best spontaneous decision I ever made. (Don't take the trail lightly though, as you will see from the photo of the grave marker of a young hiker who died in a July snowstorm).
---
---