Today, I went to a close friend's house with @xtetrahedron to do some awesome vegan cooking and hang out.
We were only a short, 30 minutes tram-ride away since we have relocated to Oslo for the next one and a half months before traveling to Sri Lanka. I must admit that it feels a little weird to suddenly be able to visit people in such short notice, and without having to travel for many hours first.
We have gotten so used to being at the cabin by the fjord, or at friends in the countryside that the city is a bit overwhelming, to be honest. Everything happens at the same time, and there is so much chaotic energy everywhere!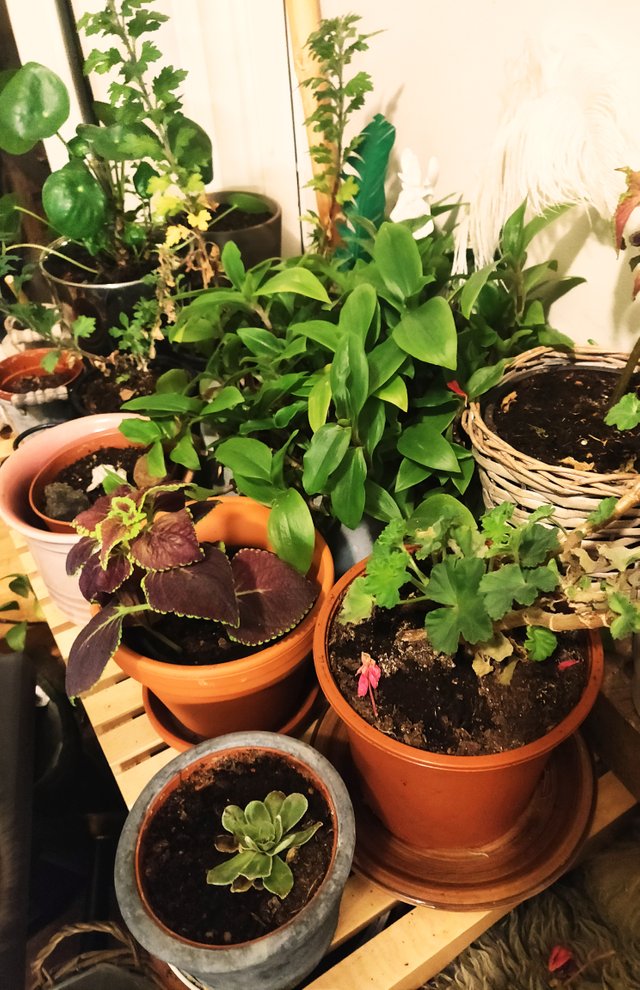 When we got into our friend's cozy nest, we felt a lot better. After a joint or two, some catching up, and cuddling with his cats we were ready to make some dinner. We made an awesome General. Tso inspired stir fry dish, that will be the next recipe for @ambrosiacafe. It was seriously one of the best meals I have had in months (and I eat a lot of amazing food), so stay tuned for a new and creative recipe from Ambrosia.
🌱
Say hi to the Ninja kitten Cuby, she's a Bengal: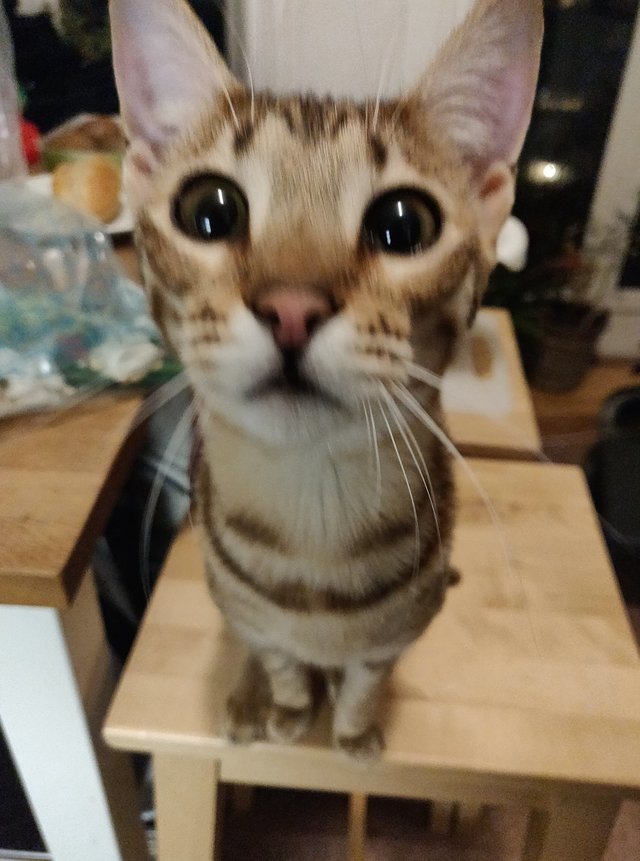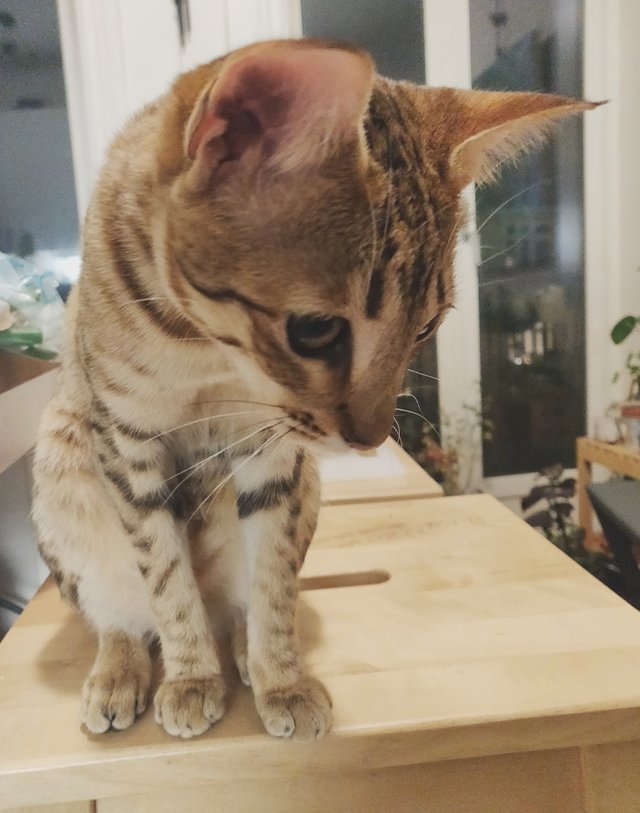 And here is a little sneak peek of the cooking we did: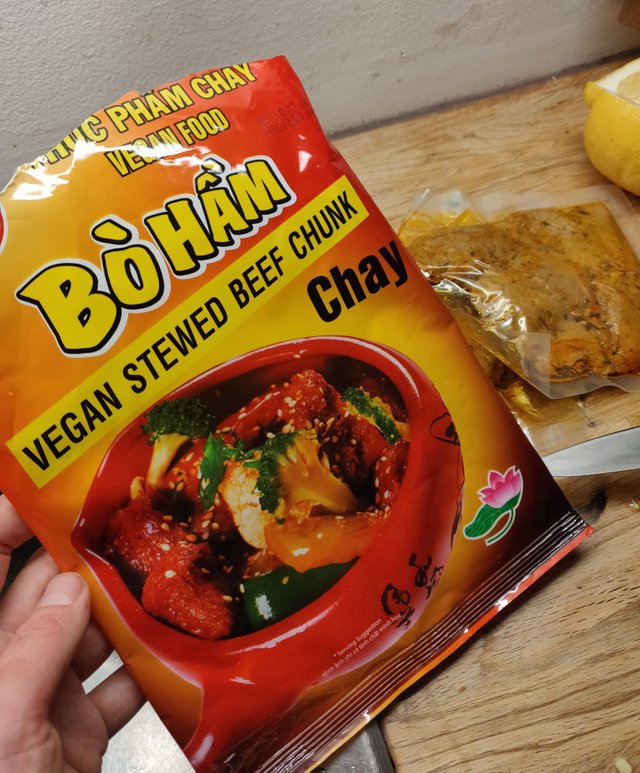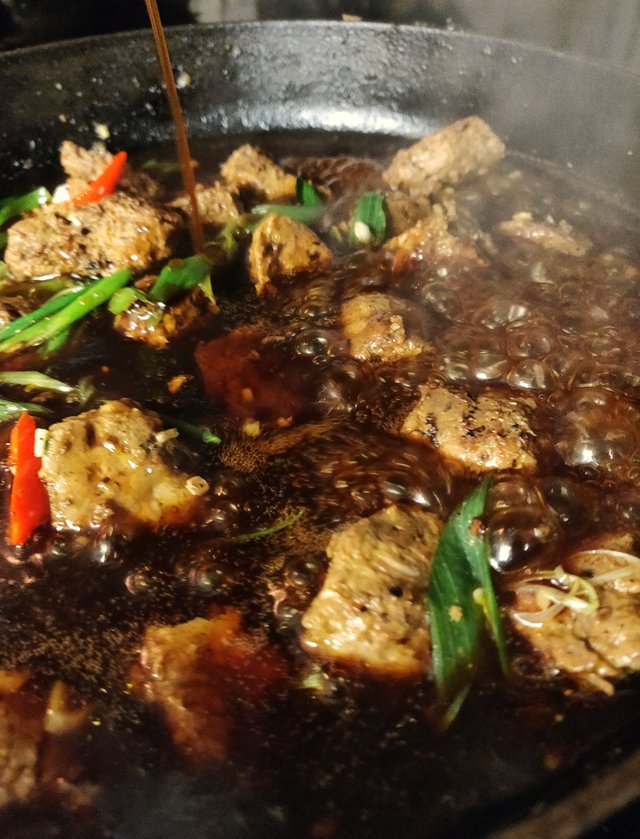 mmmmm...
---
It has been bitter and cold in Oslo the last days, and it feels like the winter is really sneaking up on us now... On our way home tonight, there was snow in the air and frost on the ground. Brr.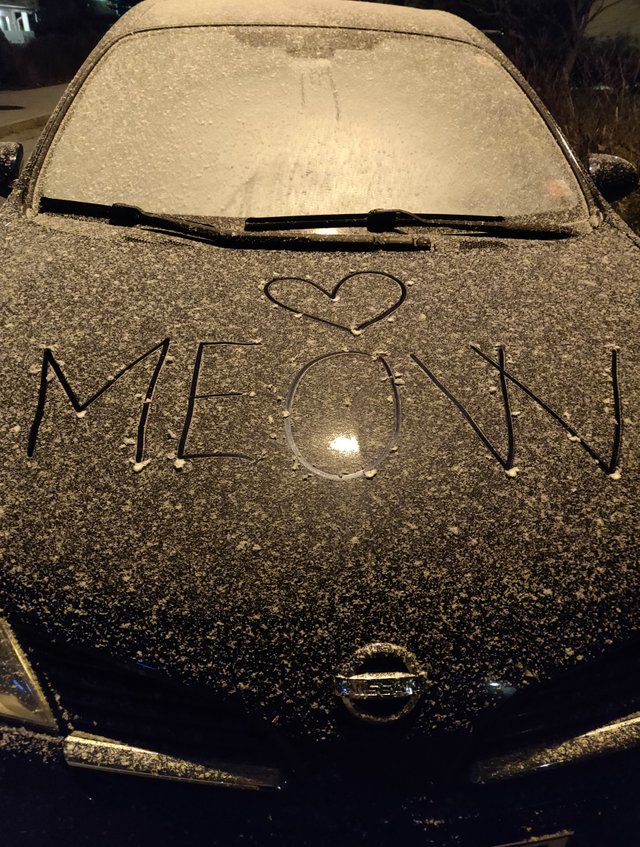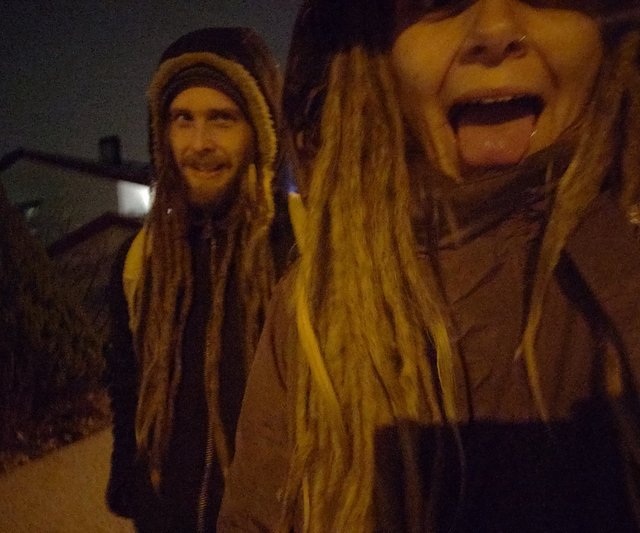 There is forecasted minus degrees the following week, so we are at least happy to have big jackets and a warm and cozy place to stay.
The last mission of our day was to pick up this girl that we will babysit this the next week's. Her name is Rasta, and she is a super happy and friendly 7-year-old labrador.
Here is a shot of her and Kim playing Steem monsters: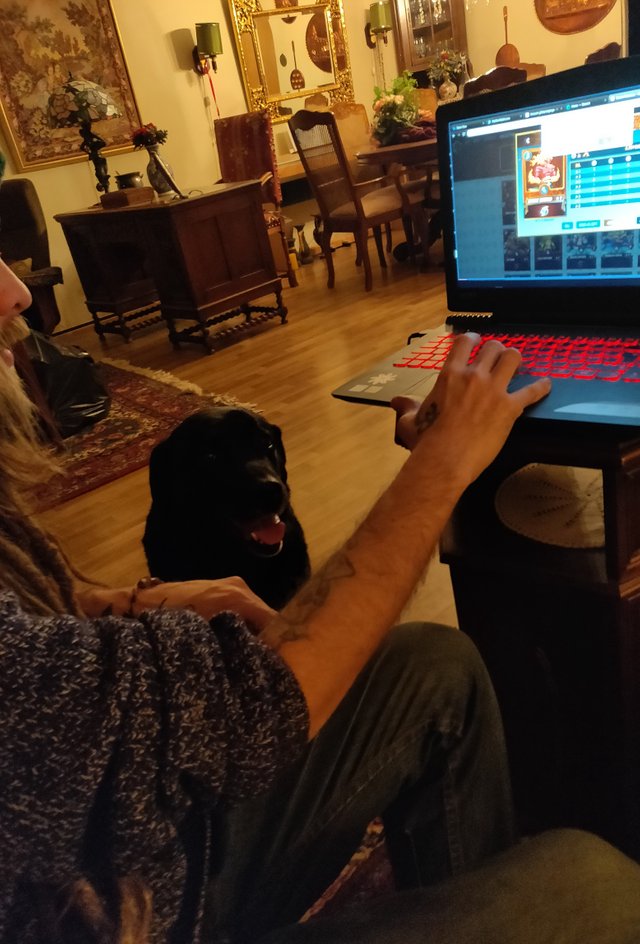 Today I am counting 1 month & 20 days until we leave for Sri Lanka.
Adventure time with my love to listen to psytrance, see amazing villages, coastlines, and jungles, We will of course travel blog about the hidden pearls we find in that exciting country. Consider to follow, upvote, resteem and comment to support our journey. 🌱
If you wanna see more of my adventure, here are some of my earlier travel-related posts:
🖤 Love & light from Emilie/Umulius.🖤