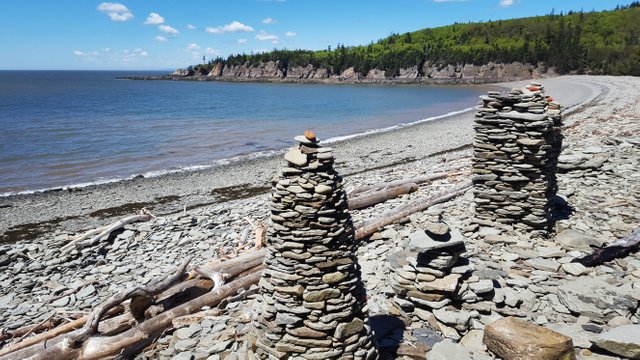 Out on a recent family trip we returned to a familiar beach to comb for driftwood and other treasures. We discovered these two enormous stone pilings near sheltering cliffs. This is a beach known for it's wind tunnel effect and its smooth flat stones. We arrived with the high tide receding, when it it low here a wonderful sandy beach is exposed below the rocks. The french settled here first and gave the area it's original name Cap en rage we now call Cape Enrage.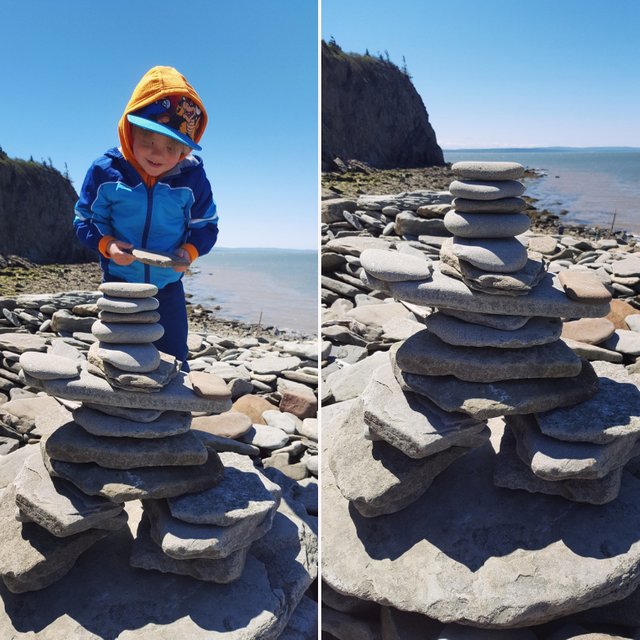 My son was inspired to build Inukshuks for the next hour! Last year a group of students came here and made over a hundred stone figures, only a handful survived winter. Like I said earlier the wind is predicably extreme in this area!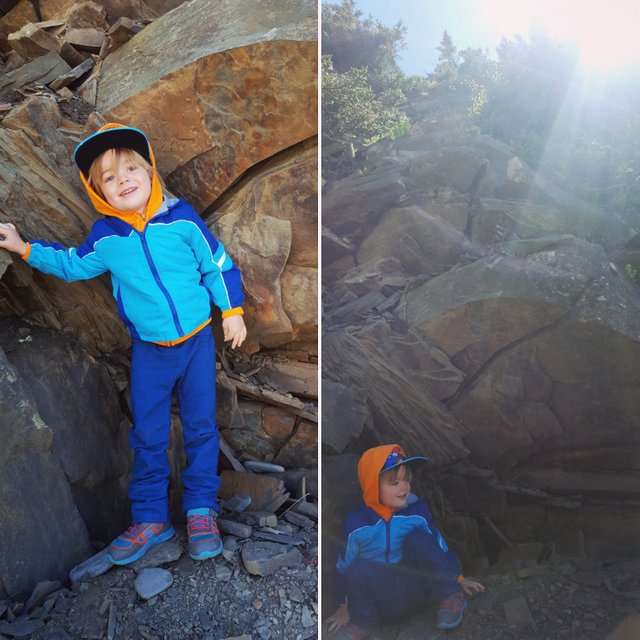 This was the first stop of the day at the place once called Barn marsh beach, but we weren't done yet. We would also see Waterside and Denis's beach before it was time to go home. We love our beach time, even if we have to wear winter gear!