Oasis in the Great Sand Sea
A small oasis we camped at in the Great Sand Sea near the Egyptian / Libyan boarder. The Great Sand Sea is a subset of the Sahara that covers a remote 72,000 km² (27,800 square miles) sand desert region in North Africa stretching between western Egypt and eastern Libya. Hard to say exactly where the shot was taken as it was after a full day offroad in a 4WD across the dunes from the larger oasis town of Siwa, which is about 50 km (30 mi) east of the Libyan border. The mountains are actually old coral reefs stranded in an empty ocean of sand; after hiking up them you could still see the coral heads intact. We camped here for a night; if you look closely you can see the small yellow tents to the right of the oasis. This is an old film shot; this whole area is now off limits due to security issues in Libya and trafficking across the border.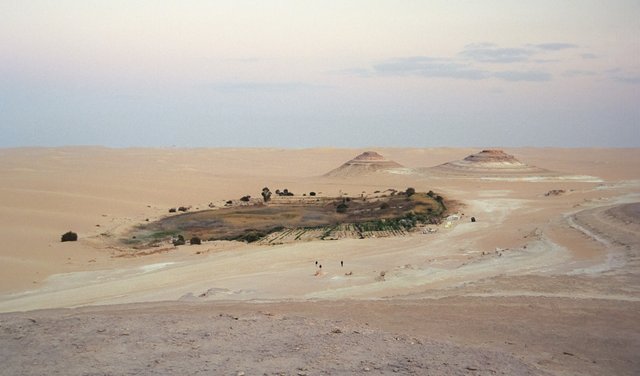 If you would like to learn a little bit more about my background in photography you can read the interview @photofeed did with me here.
Robert Downie
Love Life, Love Photography
All images in this post were taken by and remain the Copyright of Robert Downie - http://www.robertdowniephotography.com