Children bring immense joy to everyone. Have you noticed when you see these little ones, you just can't help but smile and make funny faces so that they will return a smile too, or better yet a giggle or laughter. And their eyes - they sparkle! Their eyes that is just full of curiosity or mischievousness.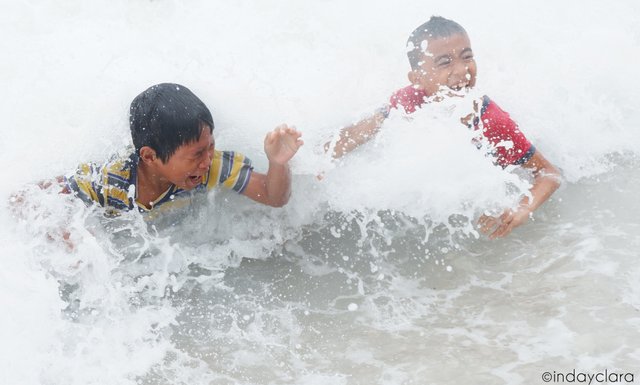 The first photo is my entry for @derangedvisions - "The little ones" photo contest for Tier - Amatuer. I love taking shots of children especially when I am able to capture their different emotions. My photo was taken when my mom and I made a short trip to the beach some time ago. It was windy that day. Thus big waves were greeting us at the shore. But despite the strong waves, my mom and I enjoyed swimming.
Seeing us having fun, these children decided to join in. We were all laughter as some of us were being carried away and the others riding with the waves. Don't you want to be kids again? I would want to even just for a day!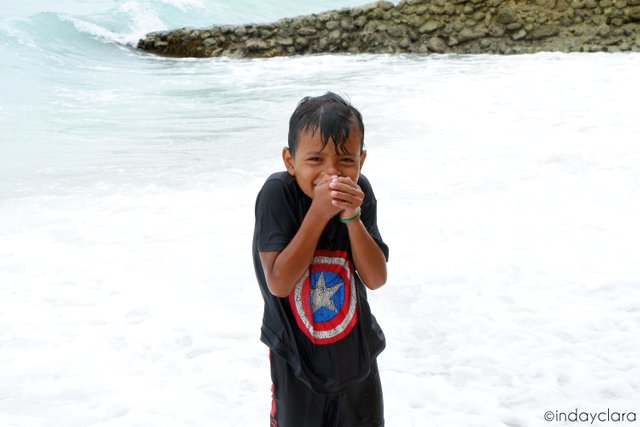 I'm glad though these children we met at the beach are living far from the city. They get the chance to really experience being kids without the exposure on technology. Rather than sitting for hours and watching or playing on a gadget, they are able to play with nature. You can really see on their faces, that they are having the time of their lives.
I couldn't resist it. I dried myself off, grab my camera and took some photographs of them. They were running around and just trying to catch some waves.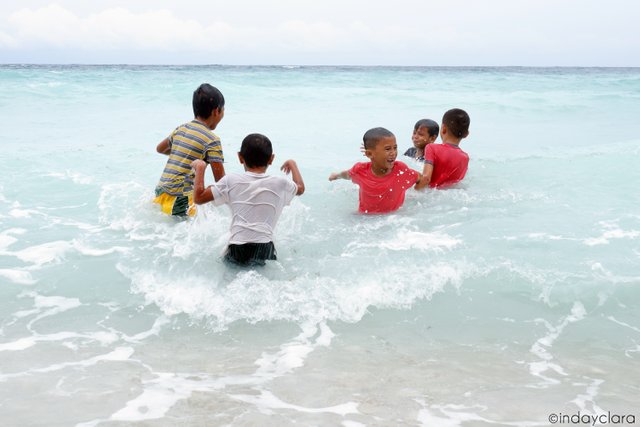 As much as possible, children should enjoy being children. I'm privileged that I was able to enjoy my childhood, playing those old street games that are no longer exists. So, when you see children playing, let them be. Let them enjoy even if they might tumble down or get some scars due to accidents. Let the world be their playground.
Thank you for dropping by! Thank you as well to @derangedvisions for having these contests. Amateur and beginner photographers are able to showcase some of our works here.

---
Posted from my blog with SteemPress : http://indayclara.vornix.blog/2018/08/11/children-of-the-sea/
---