Highest point of my country (2849msal)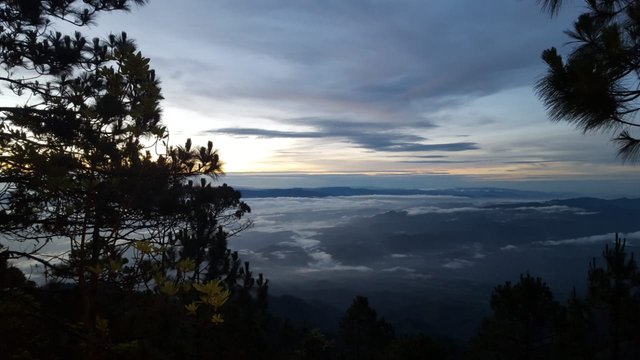 2849msal

(meters above sea level)
One day I decided to complete another short goal in my life, I was wondering what I could do next. So one when life come's with an answer; a friend of mine gives me an invitation to climb the Highest point of Honduran, place where I actually live.
I hardly ever workout, sometimes I play soccer but nothing profesional. This time I was really concerned for the fact I will have to walk 7.43km with inclination. I wasn't physically prepared, but most of the things are in our minds, so I prepared two or three stuff to begin the journey. We departed at 4:00 o'clock from San Pedro Sula to Gracias, Lempira. There is an small town rich in culture and cradle of ones of the best coffee all over the world. The travel take a few hours to before go to our destiny, but it was only the beginning of the road.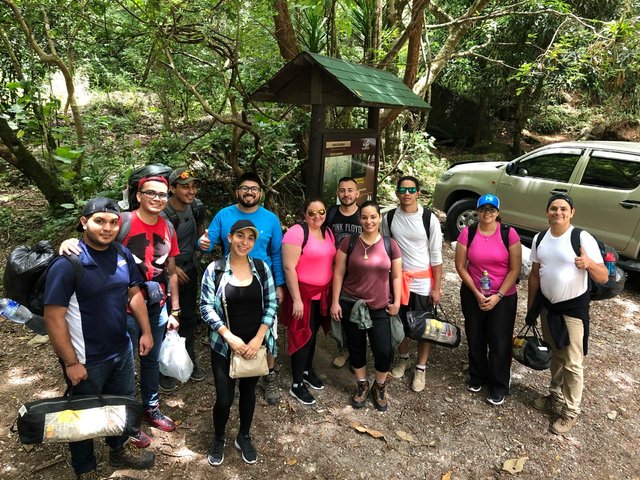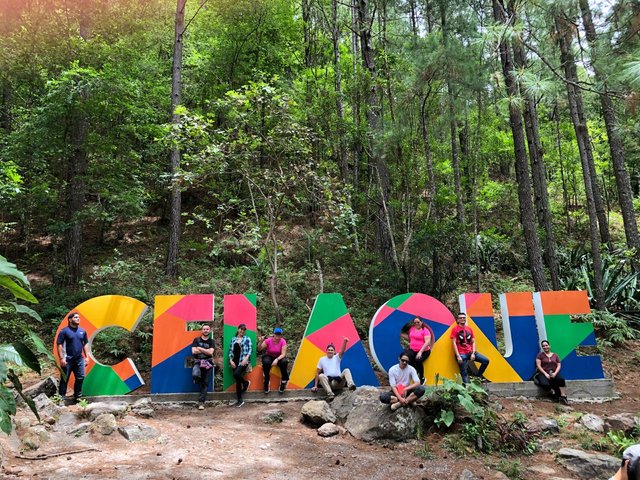 ---
CELAQUE National Park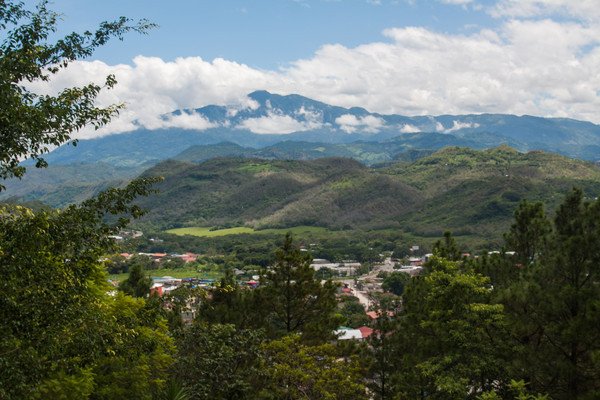 Is a national park in Lempira western Honduras. Was established on 5 August 18 and covers an area of 266.31 square kilometres. It includes Honduras' talles pick, called Cerro las Minas or Pico Celaque, which reaches approximately 2,870 metres (9,416 ft). t has an elevation ranging from 975 to 2,870 metres. Celaque's terrain is very rugged, two-thirds of the area has a slope greater than 60 degrees. The park is classified as a cloud forest. The word celaque is reputed to mean caja de aguas ("box of water(s)") in the local, but now extinct, indigenous Lenca Language. Celaque's nine rivers supplies water to 120 villages nearby including the district capital of Gracias.


---
Summary
We start the walk at 9:00 o'clock, at the first one hundred meters you can feel the aches. Our tour guide was really prepared, and also gave us a little or motivation to not give up, more than one started to complain and almost left the group, after all each single one accomplish the goal. We get at the break point after two hours of walk, We relax our backs and feet, take some juice, fruits, proteins bars and a lot of water. Than the walk continues for almost five more hours; yes, we already have been walking for seven hours. All the group was dead, anybody wants to continue the road but it was not another way out. We only had two options, continue or go back down the mountain. Obviously nobody goes back.
We finally get to the highest camp zone of the mountain. I check the hour, it 17:15 and everything becomes dark, the sun has gone down and there was not more light. We just started to realize there was nobody else on that mountain but us. Not cars, not whispers, everything was quiet and natural. The temperature was cold almost ten degrees, something we are not used to.
The night comes full of stars and a moon shape over us, We decide it was time to prepare the firewood to burn some marshmallows, check my clock again and marks 19:00. -What is going one here? I heard... the time apparently goes slowly than usual. Most of the group fall asleep almost when we arrive, was only third of us sitting over the fire enjoying what the mountain has to give us at nite, thinking about the rest of the road... because we are not yet at the top.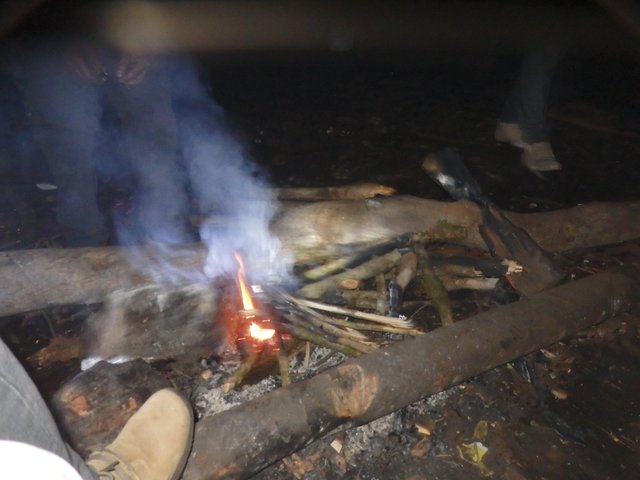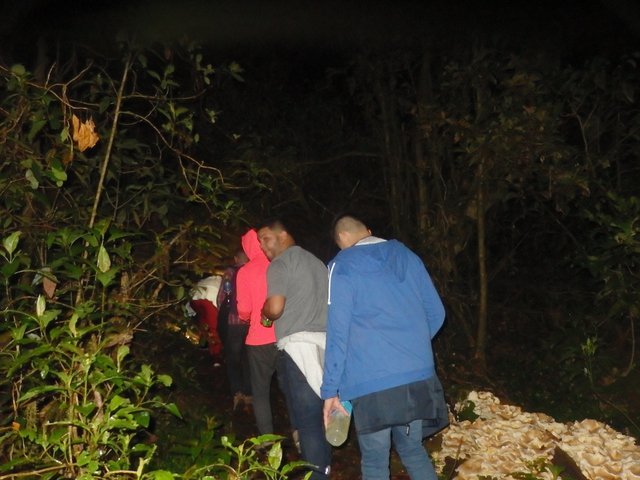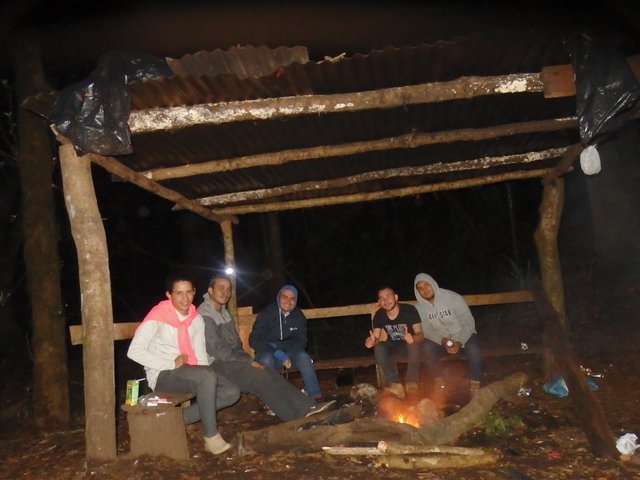 Wake Up !!
4:00 o'clock again, seems like the trip likes this hour, really early at the morning we prepare to continue our road, it left almost one more kilometer of walk to be at the pick.
I woke up, my feet couldn't stand one more step, I only rest less than 8 hours in three days, the temperature was on 8 degrees, I want to sleep, I want to eat and rest day left, I don't wanna walk one and half hour more but then I release, What I'am here ? What else could be done ? So I get ready and continue with the odyssey, something in my mind told me will worth it.
So judge you ....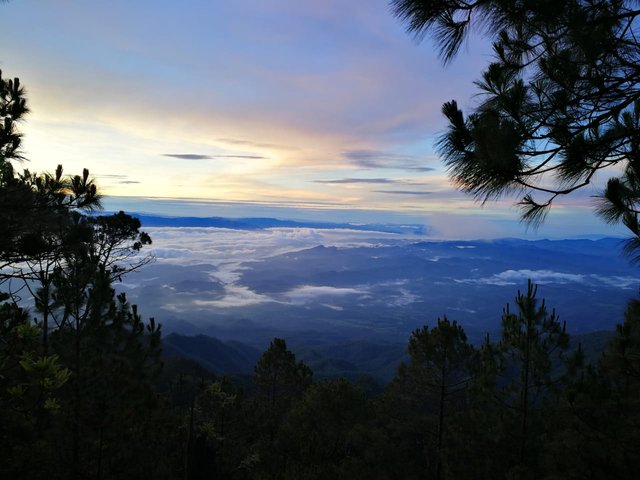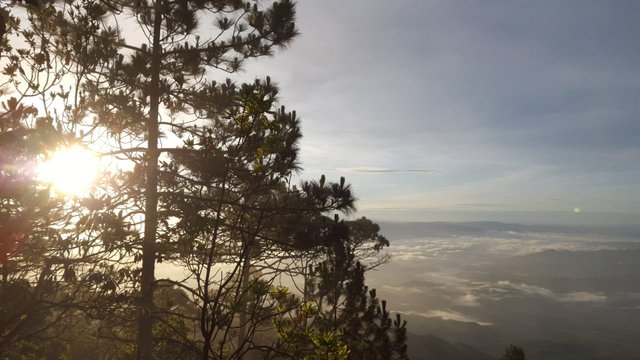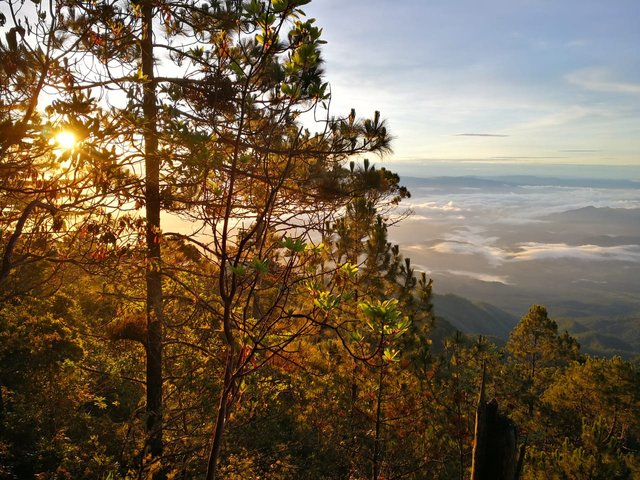 ---
Enjoy the adds