I am going to teach you about a platform where you can apply to show advert on your website or blogs and making money just like Google Adsense but this one is faster than Google Adsense. When you apply for Google Adsense It tends to take time to response, the request can get rejected t at any time, that is why this platform is good, they don't reject your request once you sign up with a valid information you are ready to show Ad on your website or blog.
This platform is called PropellerAds, in this platform showing Ad on your website is easy, no stress just straight to the point.
How to signup
To signup, you have to register first on the sign using the Url:
https://propellerads.com
Screenshot step 1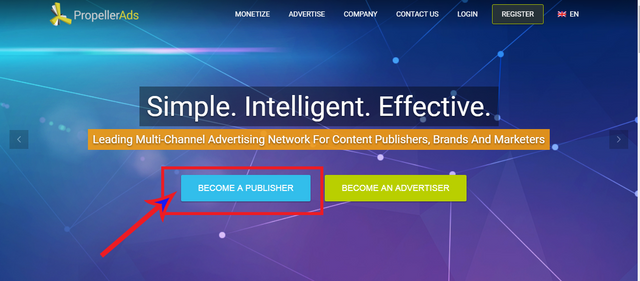 From the screenshot above you will see it that "Become a Publisher was clicked", you click that if you want Ad to be published on your website while the other one is for people that want to advertise their product.
Screenshot step 2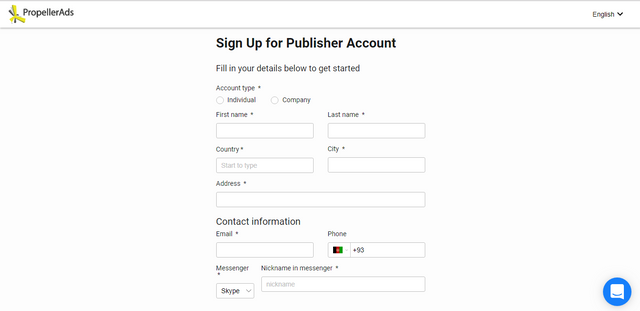 This step is where you fill in your information make sure all information is correct.
Screenshot step 3
After filling the form a submitted a message will be sent to your email to continue you need to login to your email and activate your account.
Screenshot step 4

Click on the email and Activate it by clicking ACTIVIATE.
Screenshot step 5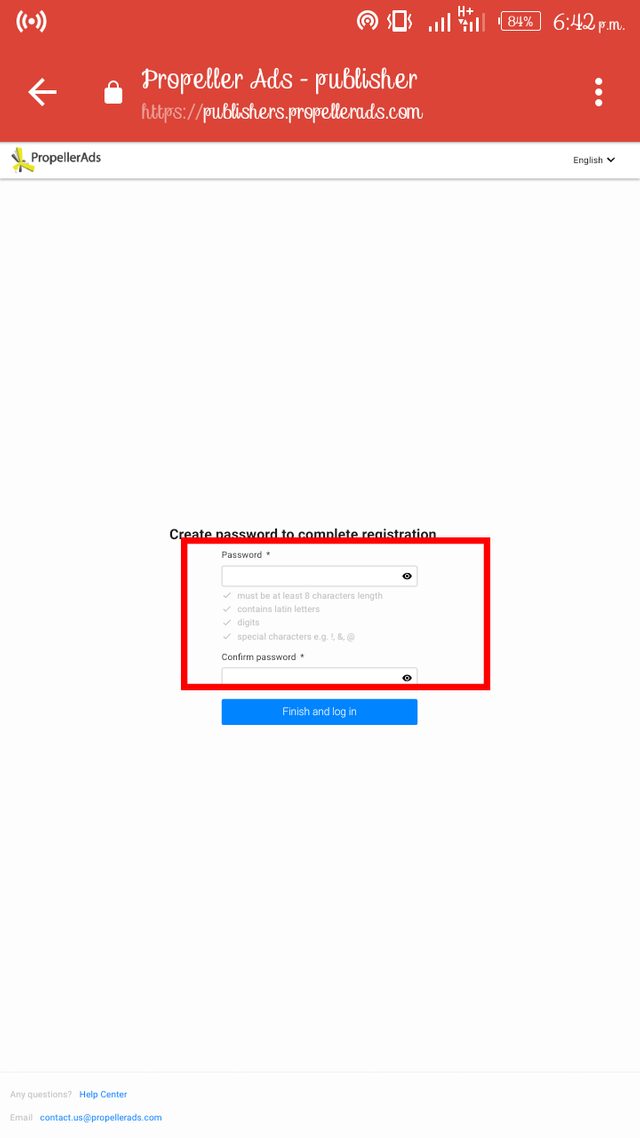 once you click to activate a page will open where you set your password. type in your password and continue.
Screenshot step 6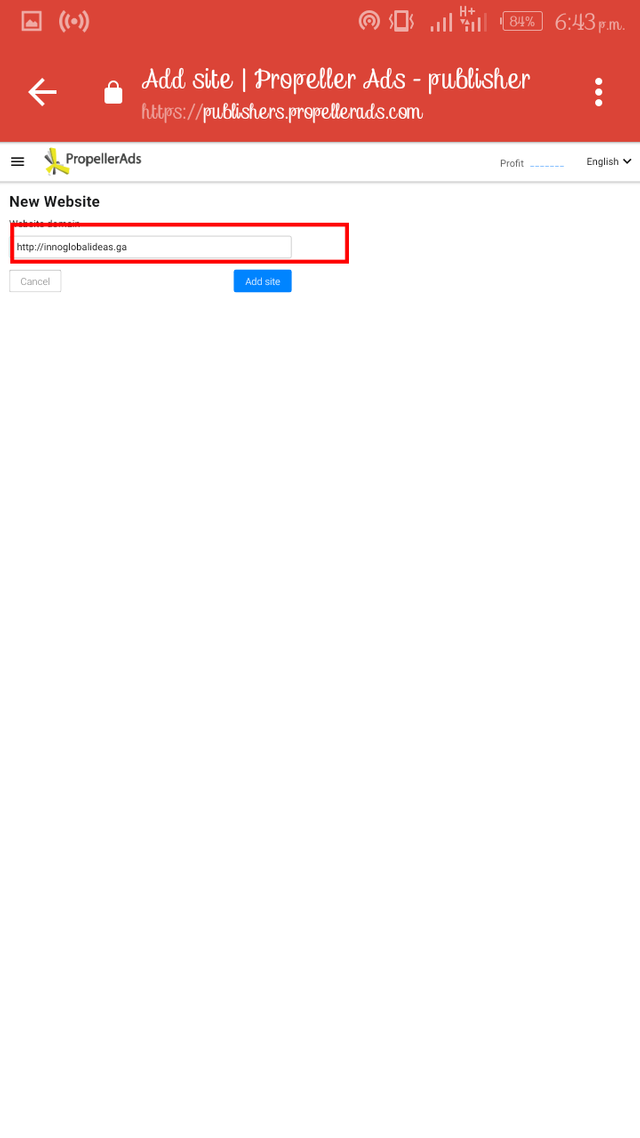 The next step is to add the website you want Ad to be shown to. Just type it and click on ADD.
Screenshot step 7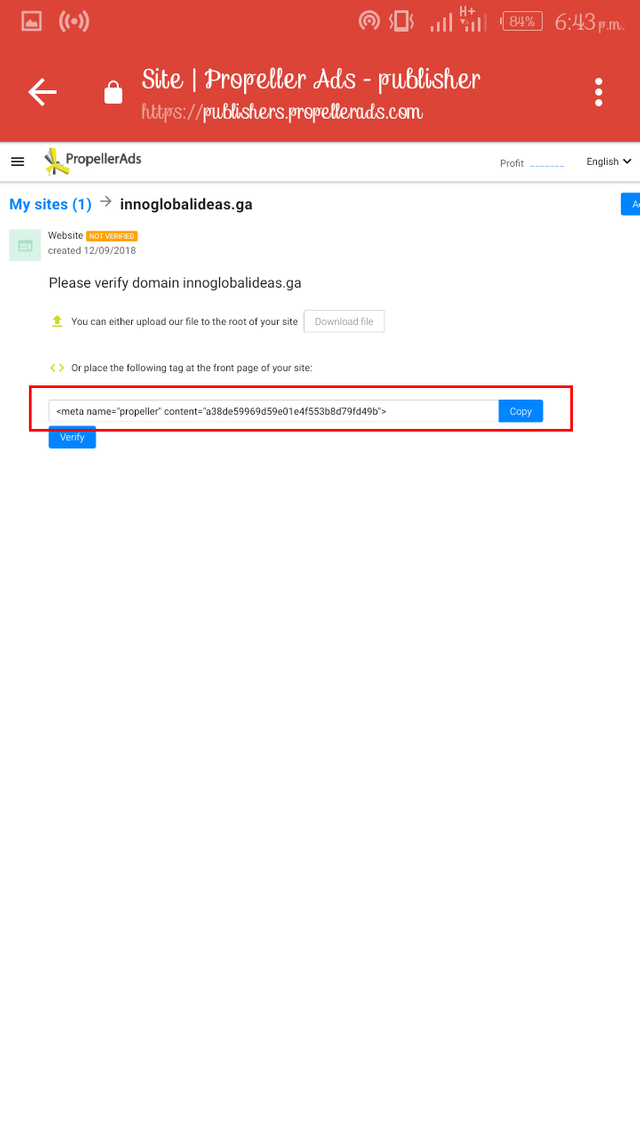 We are almost done, this is the main aim of this tutorial. In this page, you will copy the code and paste on the header section of your website or blog where you want the Advert to show. Once you copy it the website should verify Automatically.
Screenshot step 8
This is the preview of how your dashboard should look like.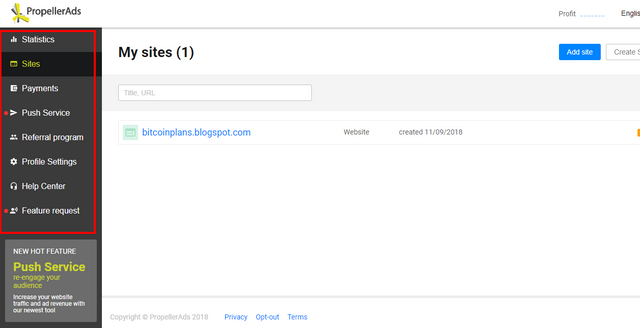 HELP
if you need help you can follow this link
https://help.propellerads.com/publisher
https://www.google.com/url?q=https%3A%2F%2Fhelp.propellerads.com%2Fpublisher%2Fwordpress%2Finstructions-for-wordpress-how-do-i-install-the-propellerads-official-plugin-for-wordpress&sa=D&sntz=1&usg=AFQjCNFiOUNIOFhX3dW5FCWPd7BlR-v9xA