From Crypto trading to Stocks and Forex
It's been quite long that I was looking for an alternative to secure my future. An area I can venture to and can call it home to come back to.
I've been checking and doing my homework on promising coins so I can keep investing and then use them once they see full potential. Spent couple of sleepless nights figuring out what can be the best strategy and would coins be the best bet especially when our Indian Govt is quite dicey about the whole scenario.
While checking exchanges and functioning I did lose some amount and realized how everything can just disappear within hours. This all made me look for alternatives where the investment gets secure and in case of markets crash, I still have chances to recover the investment.
This is where I moved to stocks which are pretty much legal and the performance is based on company's functioning.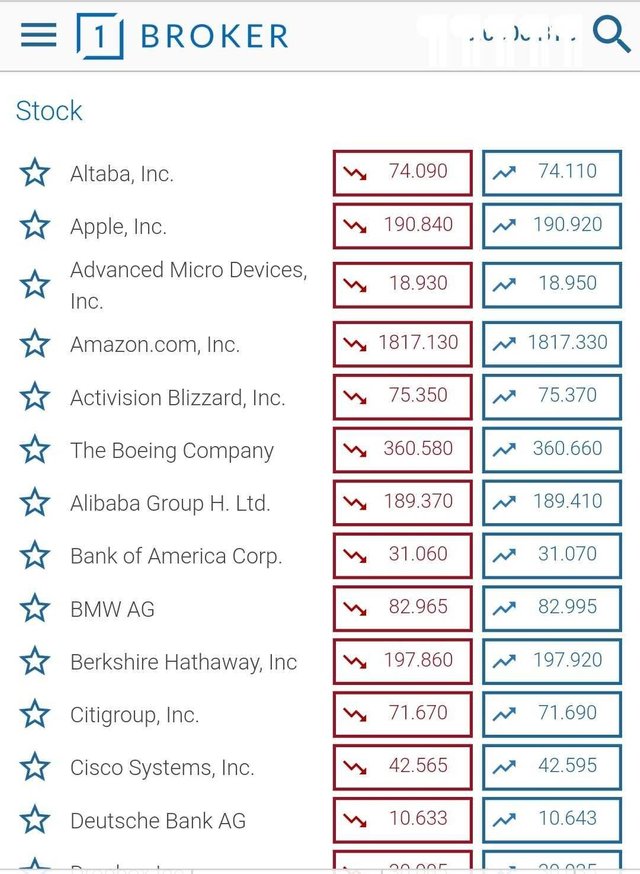 Charts behave almost similar way and money can easily be made by following company's regular updates. I did put a very small token to see how things behave and made few bets on Netflix and Facebook.
Opened long for Netflix when the news came up for its future plans and it's tie it with India's market leader Jio. Similarly opened a short for Facebook right before the articles and penalties came in news. Both times the trick worked and made some gain out of it.
If at all you feel you can't handle all the stress then the platform gives an option of copying trade from leaders. Something as easy as being part of curation trail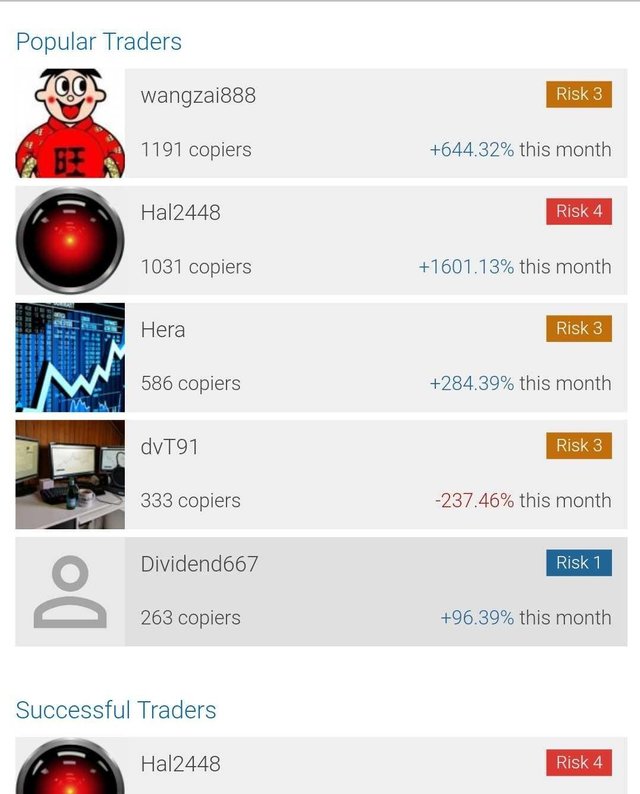 Spent a few months on this platform before I came up with plan of posting about it. Would definitely recommend 1broker for all these trades however invest only a small amount till you get a hands on knowledge of the whole thing.
Interested ones can just click on my referral link and register for account. Pick a nickname and you are good to go. With bitcoins getting more and more influenced this is one place I feel the game is real fair and I can be a part of.
Referral link for 1Broker