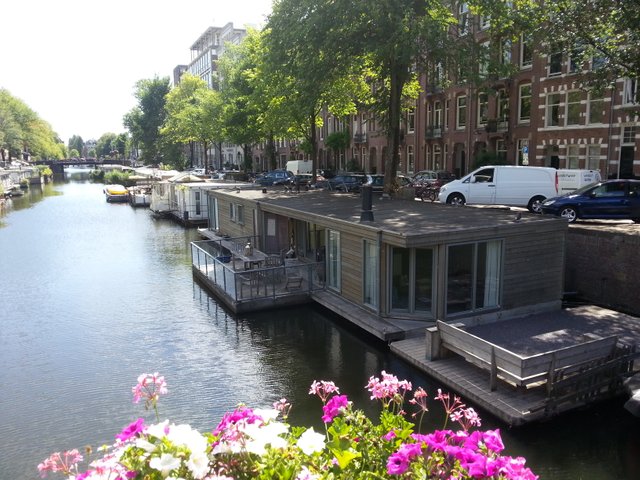 Hello beautiful steemians ,
These are boathouses, one of the most interesting that you will find When you visit in Amsterdam. Real houses that has all the necessity for living . Like the inland houses there are also different sizes like basic houses, average and luxurious boathouses and in different colors. In this photo it is beautiful average boat house that has 2 balconies . I imagine what it feels like waking up and having coffee and breakfast with this view and boat passing by. It's nice experience ..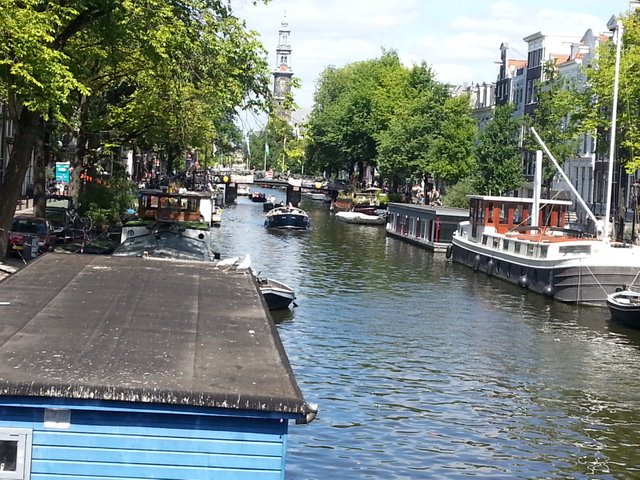 The original houseboats are charmingly restored ships that hail from Amsterdam's seafaring and trading legacy. Many of these are more than 100 years old and retain original features alongside modern amenities, such as electricity, heating and running water. In the 1960s and 1970s, an influx of more modern houseboats appeared as a solution to increasing demand for housing. This type of houseboat, known as a woonark (literally a house ark), is built on a floating pontoon and typically isn't motorised. Luxuriously furnished houseboats, sometimes built over multiple floors and complete with adjoined terraces and gardens, can be seen all around Amsterdam's most picturesque canals source.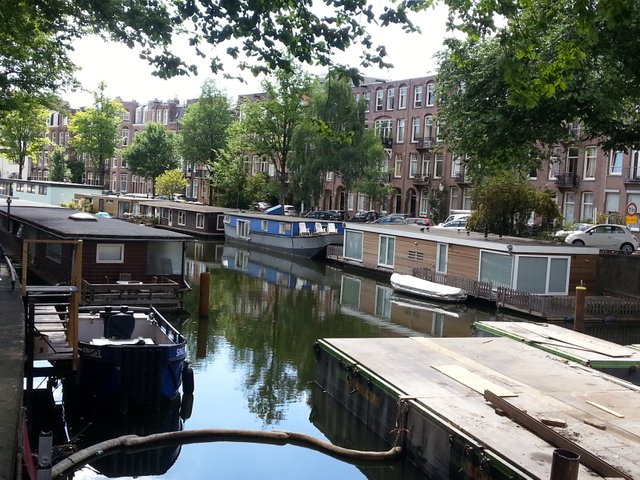 These are basic boathouses .
The houseboats in Amsterdam are permanently anchored to a specific address. A special permit called a ligplaats entitles a houseboat owner to moor their home in a certain spot. These permits are in high demand, and as with all properties, a prime location significantly increases the value of a houseboat source.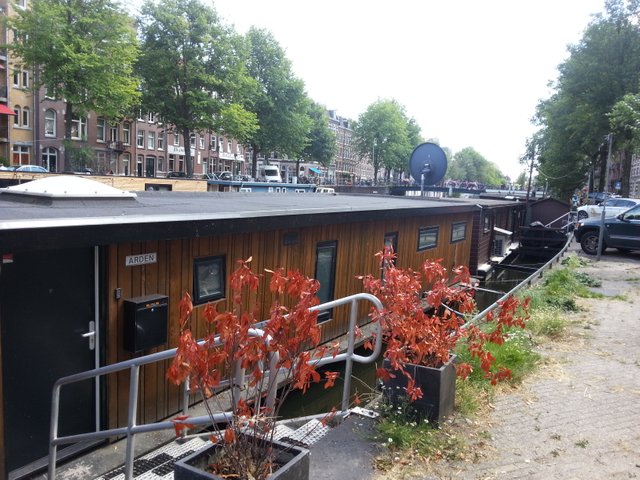 Photo from the land connected to the boathouse.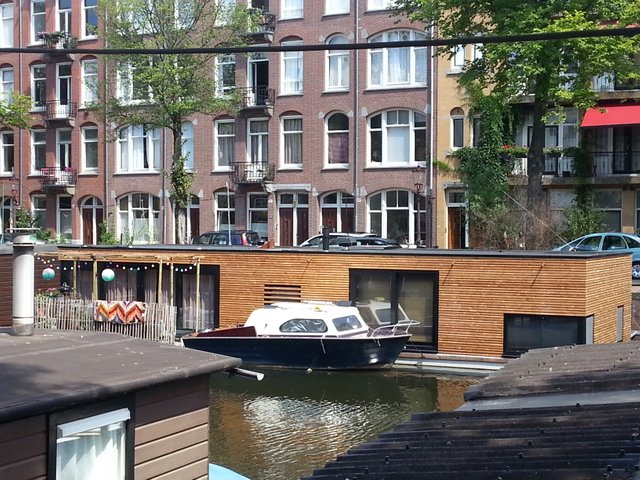 In recent years, houseboats have also presented a unique accommodation option for visitors to Amsterdam. Book an overnight stay on a canal to experience the convenience of a central city location, as well as being lulled to sleep by the gentle motion of the water and awoken by quacking ducks at the window source.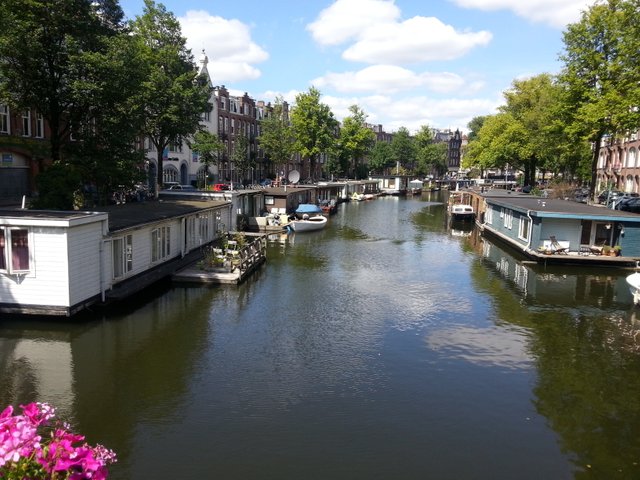 I have a friend that live in the boathouse and they love and enjoy living in the boat . Less cost living and more freedom . Beside a little bit movement in the house when there is a typhoon, not so much problem living in the boathouse .
I 'm so curious about the luxurious houseboat, I will try to visit the place next time, it is few kilometers away from the City of Amsterdam. When I made it I will definitely love to share with you steemians ..
Wishing you a beautiful days. Regards…