🌽🌽 Healthy Mexican Inspired Corn Salad 🌽🌽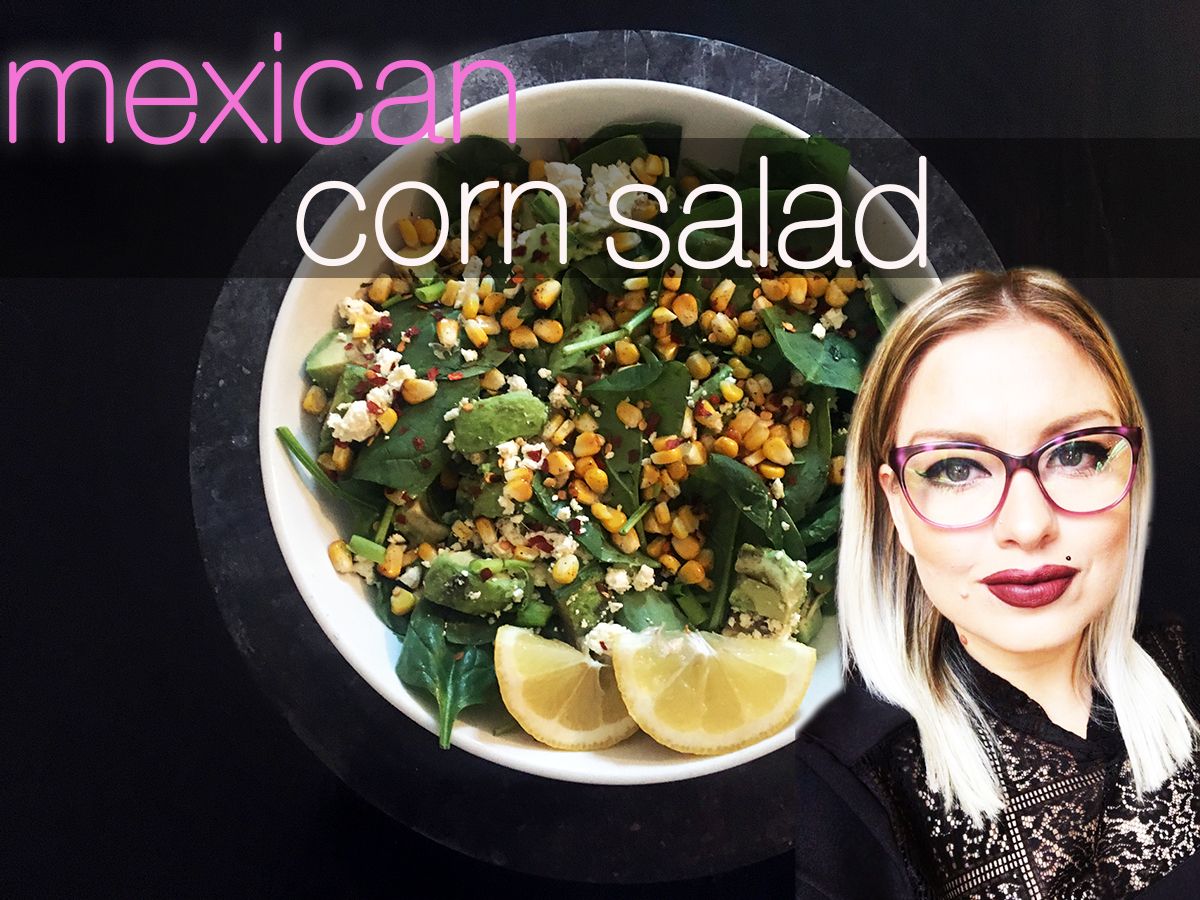 Happy Weekend, Steemers! For this week's recipe I thought I'd share my recipe for my favourite Mexican Corn Salad.. It's definitely not as indulgent as an amazing Mexican taco or quesadilla, but it definitely ticks all the boxes for a healthy weeknight dinner. I make this for lunch at least once a week.
The avocados are so creamy and the perfect accompaniment to the smoky corn and sweet sour tanginess of the limes. I toasted some flour tortillas until they were crispy to have on the side, and I was super happy with the outcome
---
INGREDIENTS
Serves two
2 small avocados
2 ears of corn
handful of coriander, chopped finely
large bowl of baby spinach
two rounds of feta cheese
juice of one lime + lime wedges for serving
250ml (one cup) sour cream
a few spring onions, chopped finely
cumin
chilli flakes
black pepper
salt
METHOD
Get a non-stick pan heated up super high. Splash a little olive oil into the pan, add a few chilli flakes and cumin and grill your corn. It will be smoky! Leave the corn until golden brown all over, turning every now and then. Add a cup of water with the lime juice into the pan, and close the lid to steam. After a few minutes, test the corn to see if its cooked. Once cooked, rest until handleable.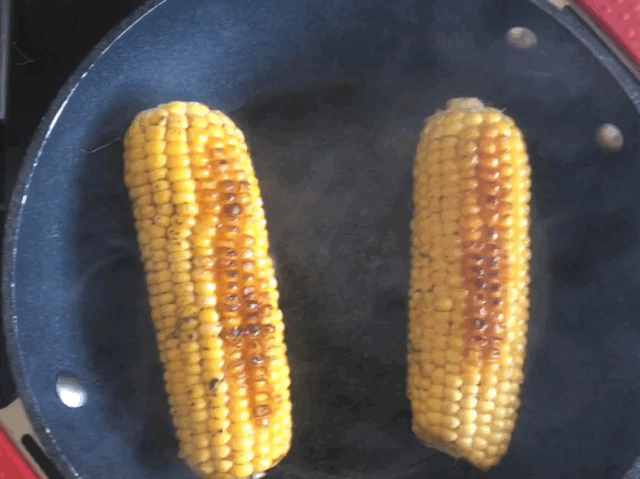 While the corn is cooling, assemble your salad bowl. Mix the baby spinach with the coriander, and toss the salad with the feta, left over chilli flakes and avocado.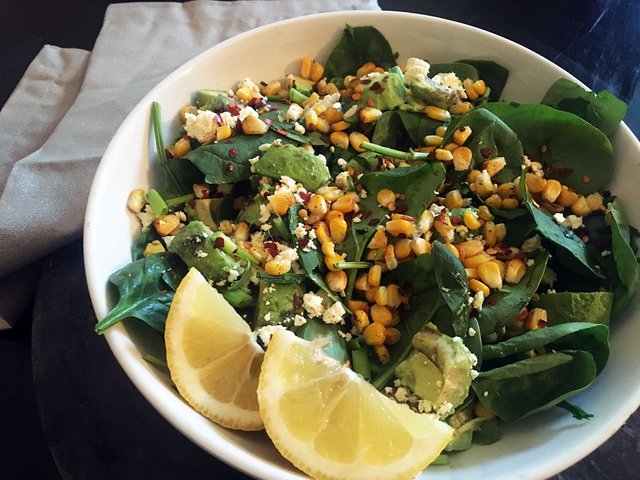 Cut the corn off of the cob, and toss in your salad bowl. Squeeze a little lime over, and serve.
For the dressing, whisk your sour cream with a bit of feta, and serve for your guests to dress their own salad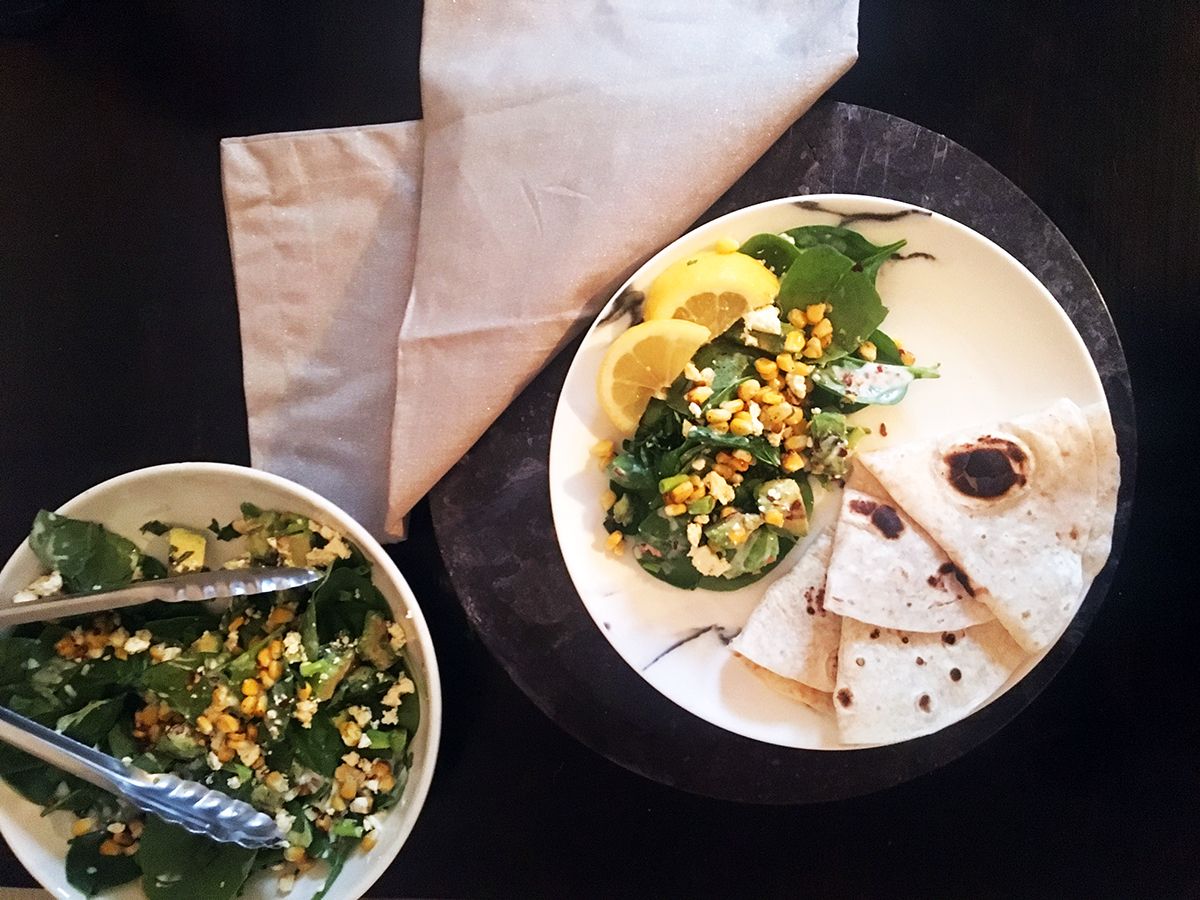 You can light toast your tortillas in the oven, or turn the oven hob on high and dry toast them in a pan. turn every few second to prevent burning.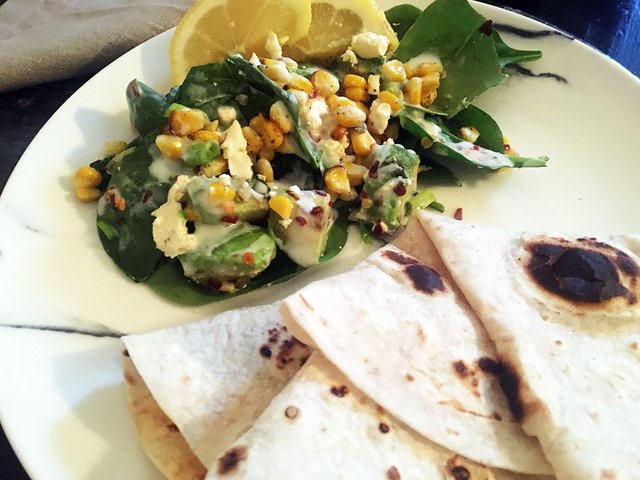 Hope you have enjoyed this easy Mexican inspired recipe. Let me know if you make it, and what your thoughts are